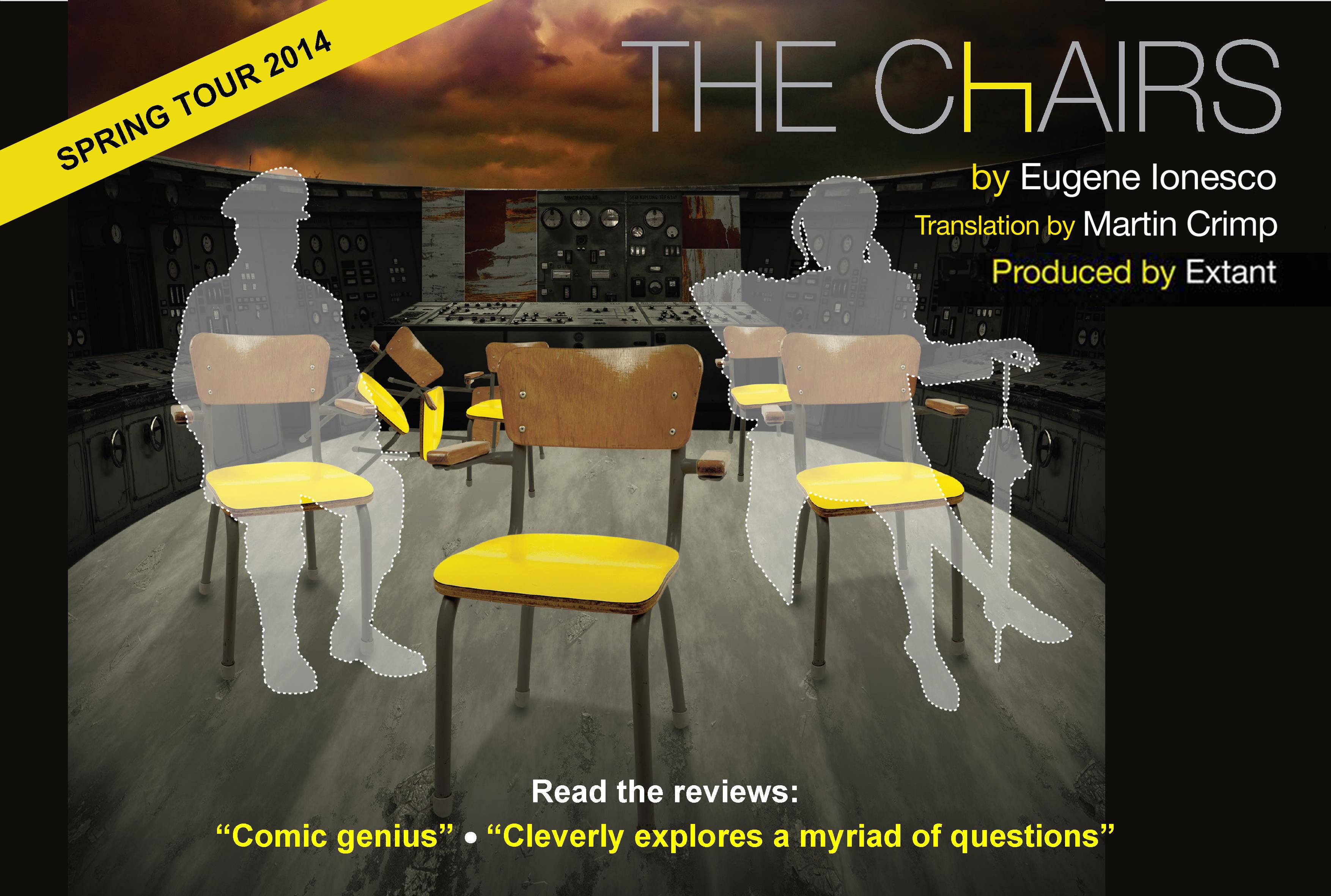 Our 2014 spring tour was of Ionesco's tragic farce, The Chairs, in a translation by Martin Crimp. Our unique interpretation featured visually impaired cast and director, as well as innovative set and sound design.
The Chairs toured Arena, Wolverhampton and The Albany, London, 16 April – 2 May 2014.
A wraparound programme of venue training and audience development accompanied the performances to provide a fully accessible experience and improve our touring venues' ability to work with visually impaired artists and audiences.
Full production details, photographs, show trailer, feedback and reviews can be found at chairs.extant.org.uk