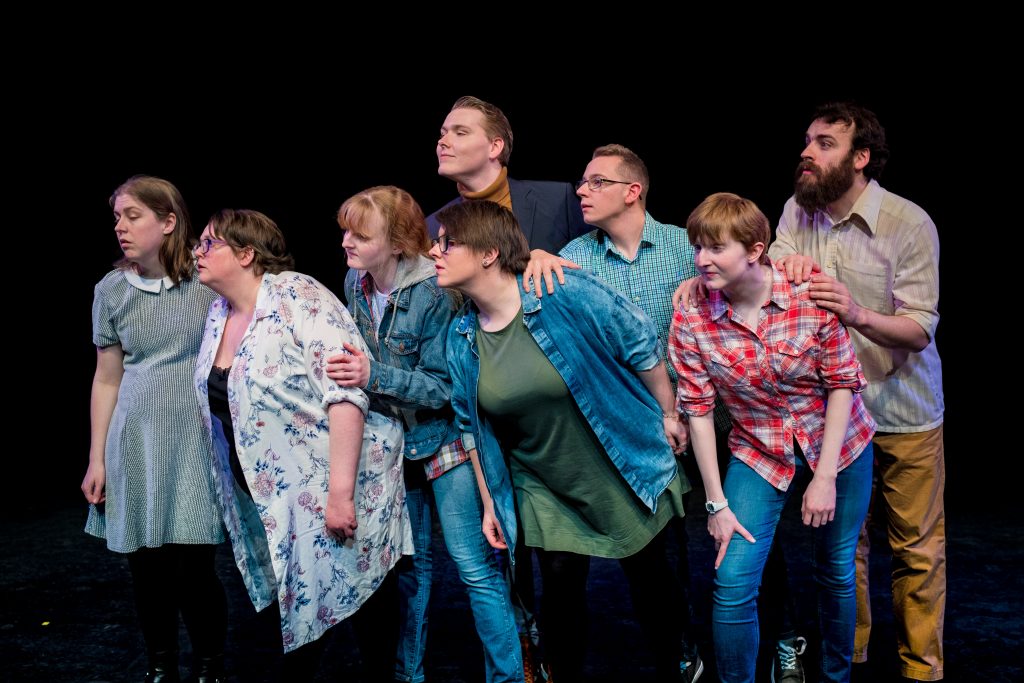 Pathways is a four-year programme, funded by Arts Council England. We have also received funding from Ulverscroft, and The Leathersellers Company.
Pathways is a tailor-made professional development training programme for visually impaired theatre practitioners. Extant wants to nurture and develop this talent, in order for visually impaired artists (actors, directors, writers and backstage technicians) to have enhanced and sustained access to professional opportunities in the industry.
The programme started in 2018, and will run through to March 2023. The programme has been extended by one year, thanks to Arts Council England; and in accordance with their response to Covid-19.
Pathways Actors ran from 2018-19. Pathways Directors is currently running November 2019 through to December 2021. This programme includes: masterclasses, mentoring, shadowing opportunities with theatre companies/venues; and the opportunity to showcase work. Pathways Writers will start in January 2021; and Pathways Backstage (working with visually impaired technicians, and other staff who work backstage) will start in January 2022.
Extant want to bring a freelance Evaluator on board: to start the commission in October 2020, and to stay with the project on a freelance basis, until its completion in March 2023.
We are looking for a dynamic and experienced evaluator, with extensive and proven experience in the evaluation of arts projects. We intend for the evaluator to visit projects, to respond appropriately to each context; and to have innovative ideas in which to measure impact. We expect the evaluator to work with a clear methodology and evaluative framework so a robust evaluation that appropriately measures the impact of the project can take place. We would love the evaluator to come to the table with inventive methods to collect, record, assimilate and analyse data.
We are following government guidelines with regards to Covid-19 so some projects may be online.
As the Evaluator will be working with vulnerable adults – doing for example face to face interviews – an enhanced DBS is required.
Day rate: £400 per day, inclusive of expenses
Number of days: October 2020 – March 2023: 20 days
Total for commission: £8,000 (paid in instalments)
Plus: travel expenses can be reimbursed, when presented with receipts
Please forward:
A CV (maximum 2 sides of A4)
A covering letter (maximum 2 sides of A4) which outlines your experience and expertise as an evaluator of tailor-made arts projects. Please also explain how you would approach this commission, to ensure that impact is measured, and in an effective/imaginative fashion.
An example of an evaluation you have done
Proof that you are on the DBS update service
Please send your application to: [email protected]
Closing date for applications: Friday 11th September 2020
Interviews: Wednesday 23rd September. These will take place face to face or via Zoom – depending on best practice with regards to government guidelines/Covid-19.