Actors
From October 2018 to September 2019 eight visually impaired and blind actors took part in Pathways 1.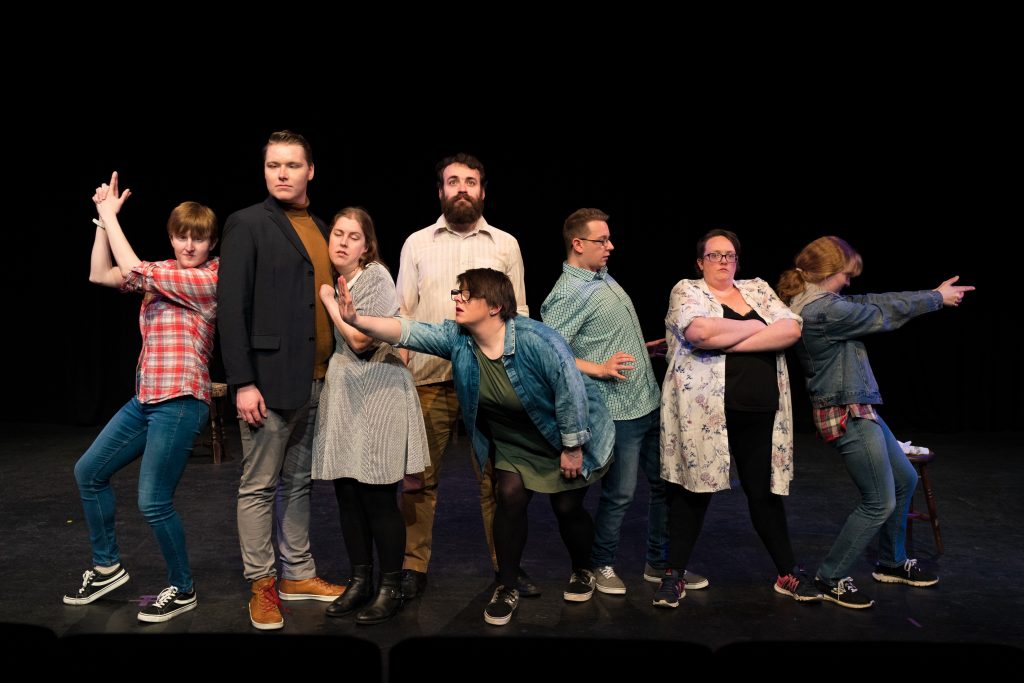 This included a series of monthly workshops led by drama schools, industry practitioners, theatre companies and also involved professional mentoring. It culminated in a show-case presentation at RADA Studios, featuring the 8 Pathways actors working with contemporary texts, Shakespearean monologues and ensemble sketches. These entertained and engaged around one hundred creative industry professionals and practitioners who attended, enlightening them to life as a visually impaired and blind actor. More details about the programme and a film of the event can be found below.
The eight talented actors; Alex Williams; Anthony Gough; Chloe MacCombe; Danielle Evans; Douglas Walker; Jake Sawyers; Judith MacCombe and Megan John have continued to audition for film, TV and theatre roles across the UK and America.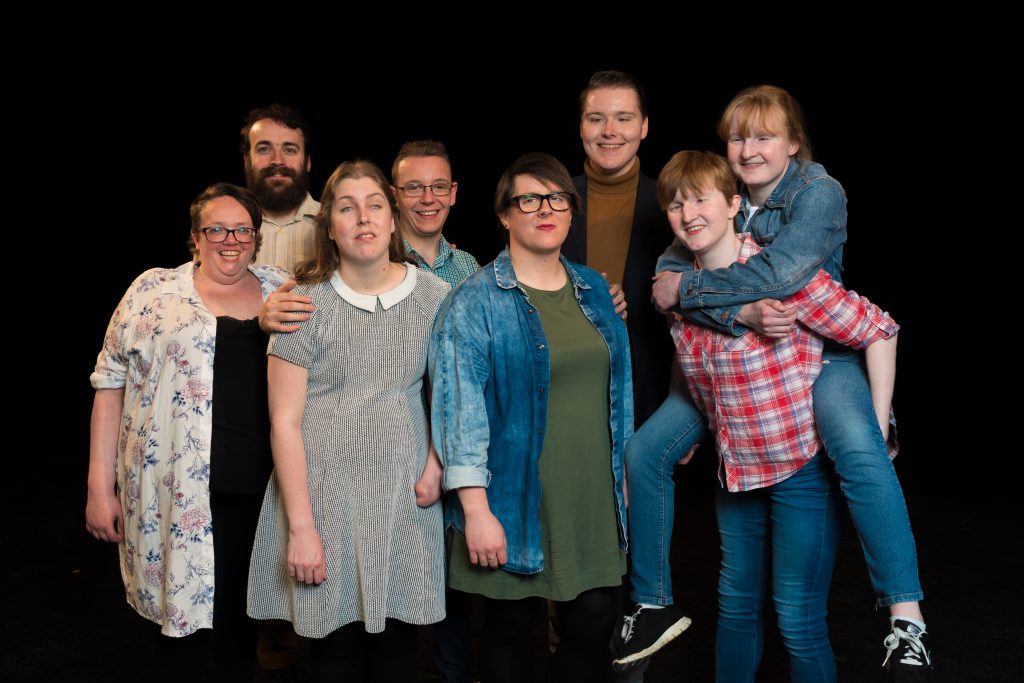 Pathways actors can be seen in the coming months in:
Jake Sawyers – Unsightly Drag at Chapel Playhouse with Quiplash (a company co-run by Amelia Cavallo, who was Jake's mentor throughout Pathways). On 18 October 2019 at the Bloomsbury Festival
Douglas Walker – 'The Visit' at the National Theatre. From 31st January 2020. Booking: https://www.nationaltheatre.org.uk/shows/the-visit
Danielle Evans, Alex Williams and Anthony Gough have been an integral part of Engage2Stage , which grew out of an Extant participation project in the North West and has recently become a formally constituted community theatre group in Bury, Manchester. Anthony Gough is chair of the group, which is currently in rehearsal for a murder mystery production for Christmas 2019 at the Bury Met. Also having received Awards for All England funding, the group has now embarked on delivering a storytelling project for 2020 called 'Our Journey Home'.
For more information: https://themet.org.uk/event/engage-2-stage/
To express an interest in the work and future opportunities related to Pathways please contact [email protected].