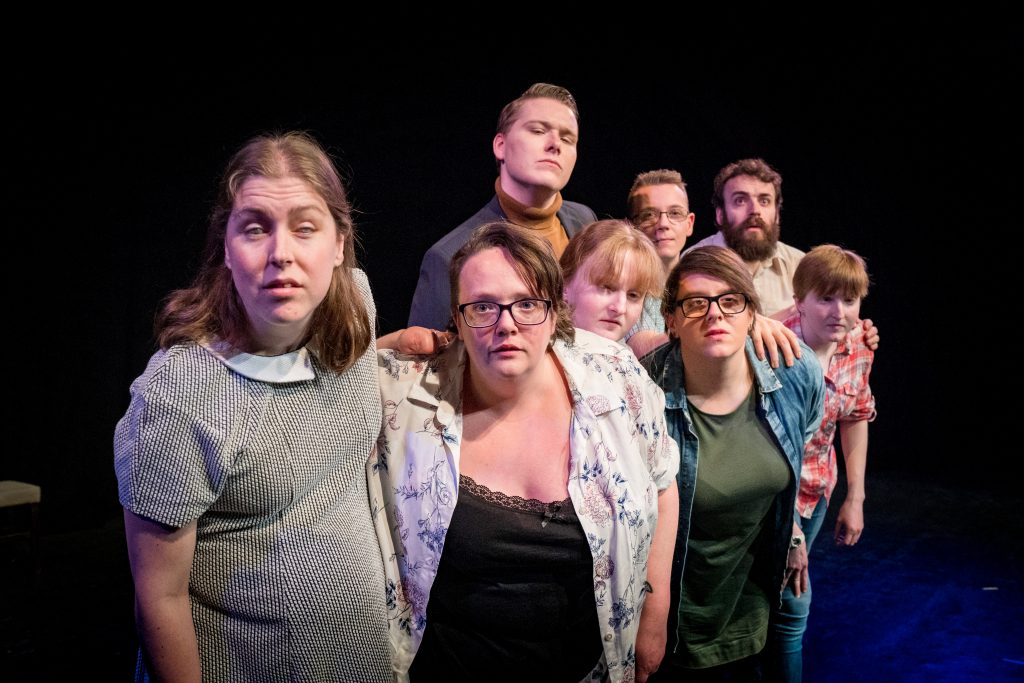 Pathways is Extant's pioneering four-year-long programme that aims to influence, embed and improve greater awareness of and accessibility for blind and visually impaired practitioners across the theatre industry. We aim to do this through the following three approaches:
Training programmes for approximately 10 visually impaired people each year. Supporting visually impaired and blind practitioners towards making a more sustainable professional career in the arts. In Year 1 in 2018 – 2019 we focused on acting and in Year 2, 2019 – 2020 we are focusing on directing, with an aim to focus on writers in year 3.

Visual Impairment awareness training for Theatre Practitioners/Companies, known as V.I. TAP. This aims to offer inclusive ideas for workshop/rehearsal delivery when working with visually impaired artists.

Roundtable discussions for professionals within the theatre industry to discuss questions and perceived challenges to accessibility for visually impaired artists with a view to stimulate sector improvement.
Pathways Writers open for applications
Extant are now recruiting 15 visually impaired writers for the Pathways Writers programme, taking place between January 2021 – June 2022.
For more information visit this page.
Call-out: Shadowing opportunities for directors
Extant are looking for shadowing opportunities for their Pathways Directors.
If you are a theatre company or venue who would be able to accommodate a Pathways Director, for a period of time between October 2020 and March 2021 (details to suit both sides will be negotiated): please email caroline@extant.org.uk – to start the conversation.
For more information visit this page.