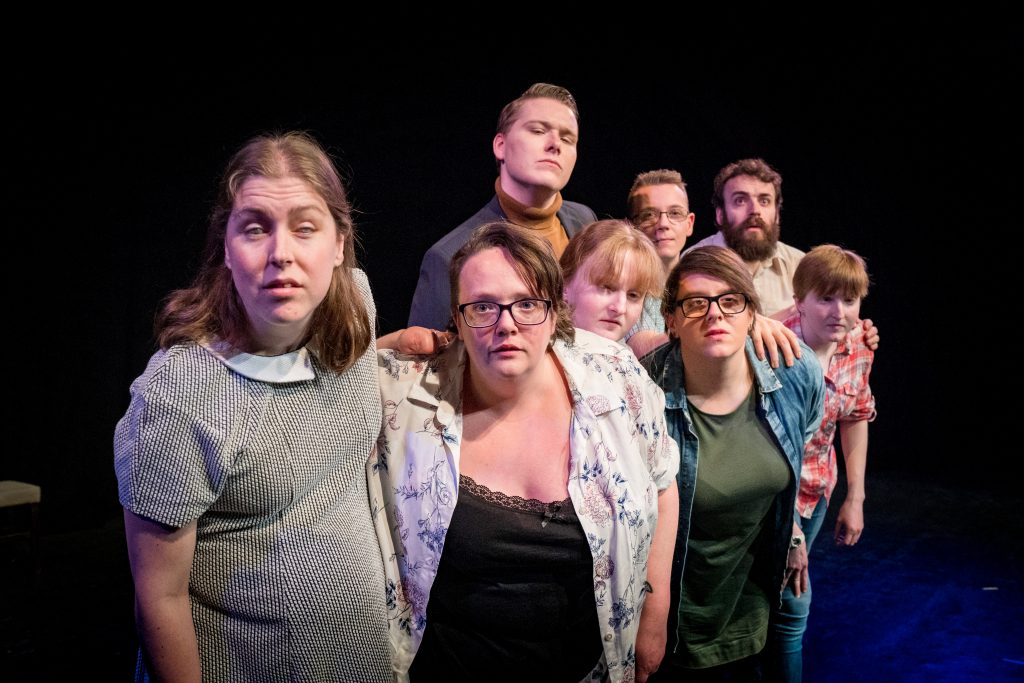 Pathways is Extant's pioneering four-year-long programme that aims to influence, embed and improve greater awareness of and accessibility for blind and visually impaired practitioners across the theatre industry. We aim to do this through the following three approaches:
Training programmes for approximately 10 visually impaired people each year. Supporting visually impaired and blind practitioners towards making a more sustainable professional career in the arts. In Year 1 in 2018 – 2019 we focused on acting and in Year 2, 2019 – 2020 we are focusing on directing, with an aim to focus on writers in year 3.

Visual Impairment awareness training for Theatre Practitioners/Companies, known as V.I. TAP.  This aims to offer inclusive ideas for workshop/rehearsal delivery when working with visually impaired artists.

Roundtable discussions for professionals within the theatre industry to discuss questions and perceived challenges to accessibility for visually impaired artists with a view to stimulate sector improvement.
Pathways Directors have been working hard throughout the summer – attending a range of Zoom masterclasses relating to "Building Confidence in Directing". Recent masterclass leads included Chloe Clarke who runs Elbow Room Theatre Company in Cardiff; and Jatinder Verma from Jatinder Verma Productions (former artistic director of Tara Theatre). Chloe explored creative audio description with the group; and Jatinder 'From Play to Stage' – from interpretation of the script through to audience response. Feedback is influencing the October masterclass intensive – which will be a series of six masterclasses across a range of approaches from industry professionals.
We have adapted our VI TAP training for theatre practitioners – in view of the Covid situation. The training now takes place over two sessions, the first one on Zoom and the second face-to-face. By running it across two sessions: it will allow the smaller group of ten, the chance to apply the work before session two. We will be delivering VI TAP training to a range of groups across the UK.
This autumn will see us recruiting our Pathways Writers (look out for the announcement in October!); and setting up shadowing opportunities for our Pathways Directors. If you know of rehearsal periods coming up (digital or face to face), please email: caroline@extant.org.uk. We would love to hear from you.