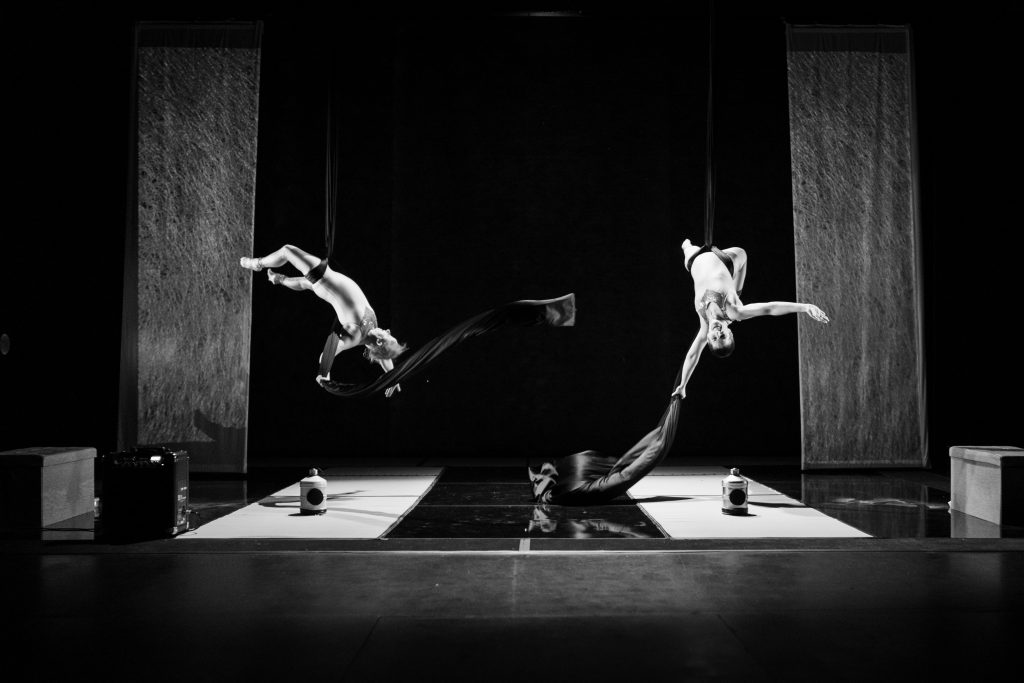 We are thrilled to have received a commission from The Space to create a new and innovative online reworking of our acclaimed 2019 touring production Flight Paths!
Combined movement, music, narrative and creative audio description using new sound technology, Flight Paths is inspired by the Goze of medieval Japan – blind itinerant female storytellers who journeyed around the country performing epic tales.
Premiering in August 2020, Digital Flight Paths will be an interactive online experience featuring stories of travel, blindness and migration.
Through interactive navigation by the Goze, viewers will journey through a unique, multi-sensory experience of Japanese cultural history and storytelling.
More information about the film can be found here. Stay tuned on our website and social media for more exciting updates.