An intergenerational project inspired by Extant's 2005 production of Resistance.
You can now watch the new legacy film (below) with behind-the-scenes footage from both the 2005 production and last year's commemorative project.
Spirit of Resistance Legacy Film Finale
'Spirit of Resistance' was an intergeneration project marking the 10 year anniversary of Extant's first national tour of 'Resistance' by Artistic Director Maria Oshodi, in 2005.
The play was an adaptation of Jacques Lusseyran's autobiography 'And There Was Light', which tells the true story of a young blind person leading a Resistance group in occupied Paris during WWII.
Light does not come to us from without. Light is in us, even if we have no eyes. (Jacques Lusseyran)
From January to June 2016 Extant ran a series of workshops with two different groups, involving over thirty visually impaired participants across London, aged between 17 and 98, exploring themes of resistance and resilience. The workshops used a variety of source materials, including Lusseyran's autobiography, the script of 'Resistance', war-time handling collections from the Imperial War Museum, oral histories and storytelling.
The process finally came together in a sharing celebration in June 2016 at Stratford Circus Arts Centre, directed by Jules Tipton. The event offered an opportunity for all the participants of this London cross-collaboration to meet for the first time and share the outcomes of the project together, with friends, family and other invited guests.
The live and pre-filmed documentary style performance included audio recordings, film footage, music and live contributions from participants, all informed by memories of war or contemporary conflict and personal experiences of visual impairment. An audience of over 50 people attended and shared in the moving recollections and experience of the visually impaired people, young and old, who took part. They were asked to write their own thoughts about the stories they were listening to on luggage labels given to everyone at the beginning of the event.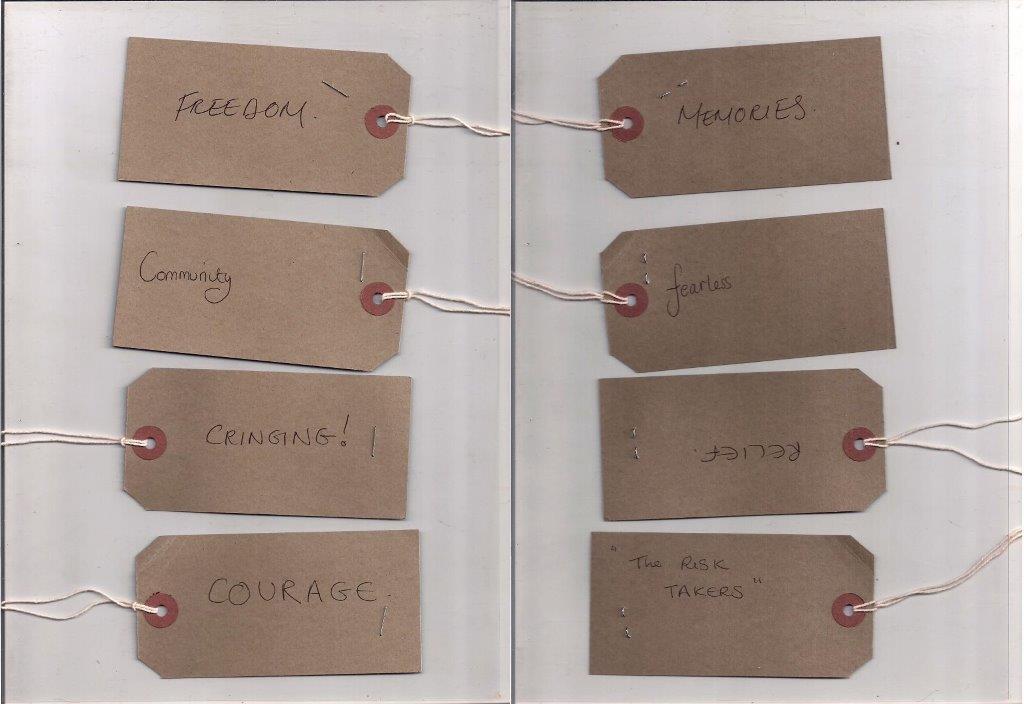 Some other comments from audience members included "Humbling".."Marvellous"…"A very interesting and inspiring occasion"…"Heart-warming". One person responded to the event saying "Resistance = getting out of difficulty by going through it."
If blindness is regarded as privation, it becomes privation. […] If, however, we regard blindness as another state of perception, another realm of experience, everything becomes possible. (Jacques Lusseyran)
Watch the film of our sharing event:
Spirit of Resistance: Performance Highlights
The sharing was directed by Jules Tipton, filmed and edited by Dino Jacovides, with live music provided by Bill Waltier and David George. Project Manager: Sally Booth.
This project was funded by Arts Council England, Greater London Fund for the Blind and City Bridge Trust.