Eye Say, Eye Say, Eye Say!
17 October 2020 live streamed at 6pm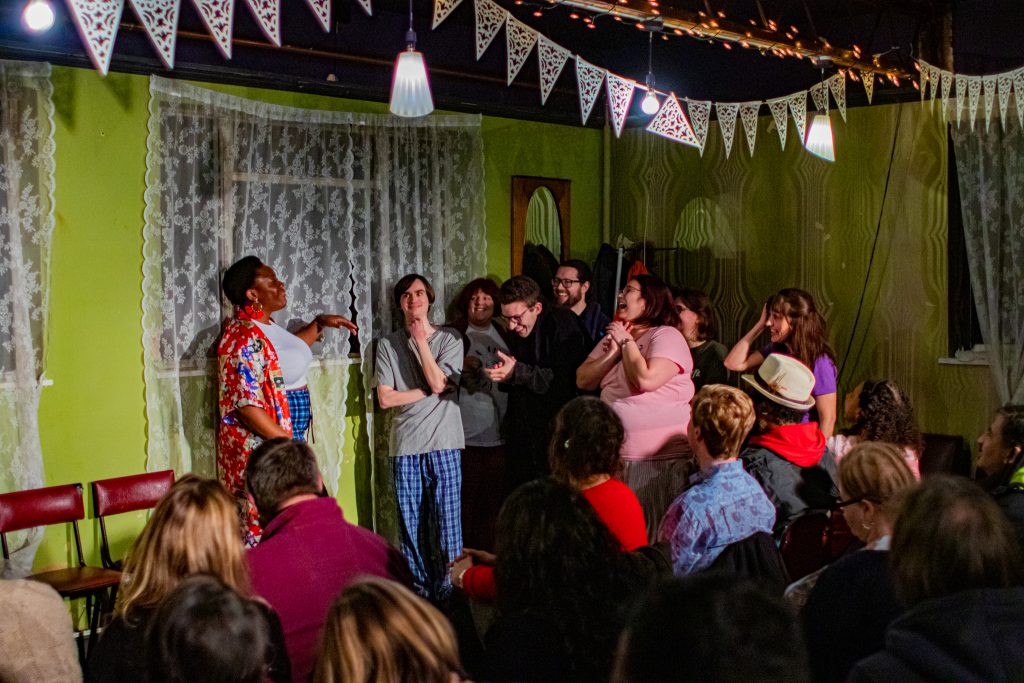 I Say, what do you get when over a dozen visually impaired comedians congregate for some covert comedy?
Yes it's Eye Say, Eye Say, Eye Say! At this year's Bloomsbury Festival!
Join us on 17th October at 6 pm for a night of eye-watering comedy from our awesome range of visually impaired comedians who will actually be performing together and live-streamed to you from a top-secret location and offering 20/20 insights on their diverse experiences living in the capital!
Date and time: October 17 2020, 6 – 7.30pm
Venue: Live streamed from William Goodenough House
Tickets: £5
Purchase now: https://www.eventbrite.co.uk/e/eye-say-eye-say-eye-say-tickets-113192054482
You can also purchase tickets by calling us on 020 7820 3737.
Press:
Interview with CEO/Artistic Director Maria Oshodi on Broadway World
"What's come out of it is something more than we ever imagined" – Interview with Maria Oshodi on Blizzard Comedy