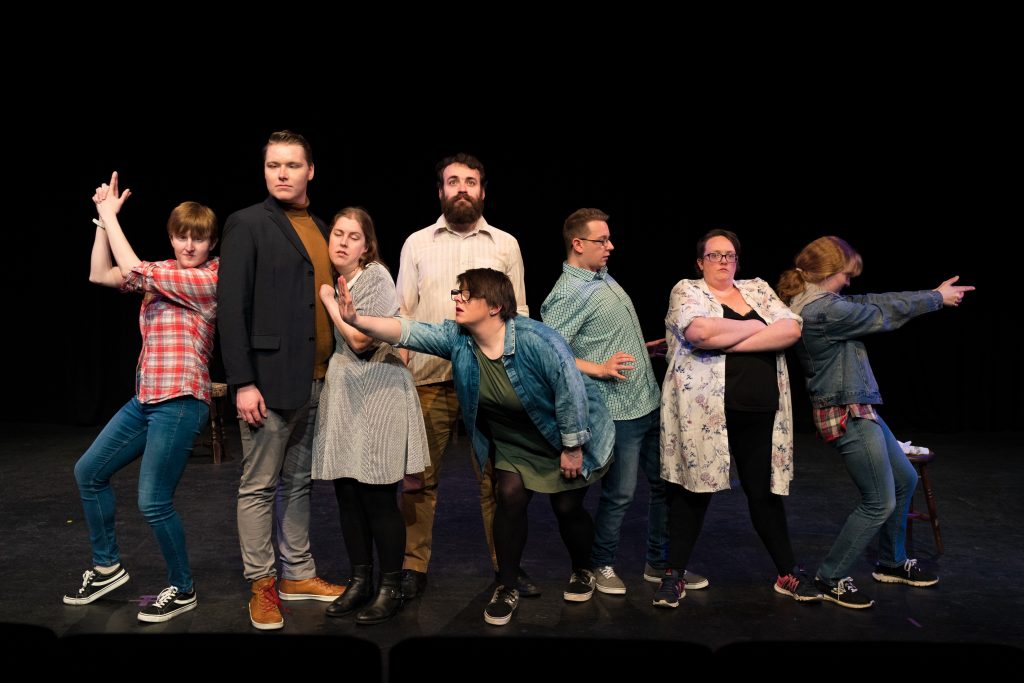 Reflecting on the first year of Pathways, we are proud of all the achievements that our Pathways actors have made since their performances at RADA in April. These include filming their first audition self-tapes for TV roles both in the UK and abroad, and auditioning for roles at the London Fringe and the National Theatre.
As a result we are thrilled that Douglas Walker has been cast in 'The Visit' or 'The Old lady comes to call' at the National Theatre and will be performing on the Olivier stage from 31st January 2020. Booking: https://www.nationaltheatre.org.uk/shows/the-visit
We are also very excited that Pathways actor Jake Sawyers is currently working with Quiplash on Unsightly Drag and wish him huge success at the premiere on 18 October – Find out more information here: http://bloomsburyfestival.org.uk/event/unsightly-drag/

So 1 year on, what are some of the Pathways actors saying as they reflect back on their experience of the programme?
Douglas Walker: "I am so delighted that Pathways, even within just the short time I started doing Pathways a year ago, I would say that the doors that have opened to me in the industry are beyond what I would have imagined and I'm going to be stepping out on to a stage which is one of the highlights in a career."
Jake Sawyers: "The Pathways programme has been such a valuable experience for me as a performer.  It's allowed me to connect with people that I maybe wouldn't have met if it wasn't for the Pathways Programme.  I feel like I'm a much better networker and it's opened a lot of doors for me. For example, I'm currently working with my Pathways mentor, on a project called Unsightly Drag through her company Quiplash. It just goes to show that Pathways has enabled young visually impaired professionals to get their faces out there and get recognised by the wider industry."
Anthony Gough: "Pathways has enabled me to gain experience and knowledge that I otherwise would not have had. Having the support of Extant has been crucial to my development as an artist moving forward and has provided the stepping stones on the pathway of my journey. Without Pathways I would not be in the position I now am with a renewed confidence. Since Pathways I have become chairperson of Engage2Stage (a theatre group for visually impaired people based in Bury, Greater Manchester). I have made connections with directors and casting directors and have made friendships in my peers and our mentors that will last a lifetime." More info on Engage2Stage here: https://themet.org.uk/event/engage-2-stage/
All of the Pathways actors are part of the Extant family and we look forward to updating you in the future as their careers progress.