As part of Extant's 'Hub-building' in the West Midlands, Connect and Co were formed in January 2017 out of a project that devised a series of sketches, facilitated by directors Jo Gleave and Suriya Roberts-Grey, with live music by Robert Lane. Getting on With Life was performed at MAC Birmingham and the group continued to meet and perform the piece at various events in the region. The company of six, most of whom have had no previous theatre experience, were re-named The Darkside Players in 2018 and in 2019 the group were successful in an Awards for All application for funding to continue their exciting work to tour "Getting on with Life" to schools and community venues.
History
In 2016 we ran:
The 'Move It' Project funded by Sportivate Birmingham and Sportivate Salford.
Parallel physical theatre projects involving 15-25 year olds with visual impairment or other disabilities, which ran separately at mac Birmingham/Queen Alexander College, and The Lowry, Salford.
Birmingham Vision Harbonne and St Peter's Social Groups.
Extant worked with Birmingham Vision to run workshops for two groups in the local Birmingham region. The sessions focused on different areas of performance including poetry, song and drama techniques.
The Chairs drama workshops.
Coinciding with our UK tour of The Chairs throughout April, Extant ran a series of free tour workshops at each venue to introduce visually impaired individuals to the play and explore its themes through drama skills. Led by artist facilitators, these offered professional development opportunities to visually impaired practitioners to plan and deliver the sessions.
Watch a clip from the workshop session at The Lowry here.
During one of the workshop sessions at mac Birmingham, volunteer Samuel Wilkins came along to interview participants and artist Karina Jones about their experiences with Extant – click to hear the interviews (mp3)
Past:
Awards for All 2017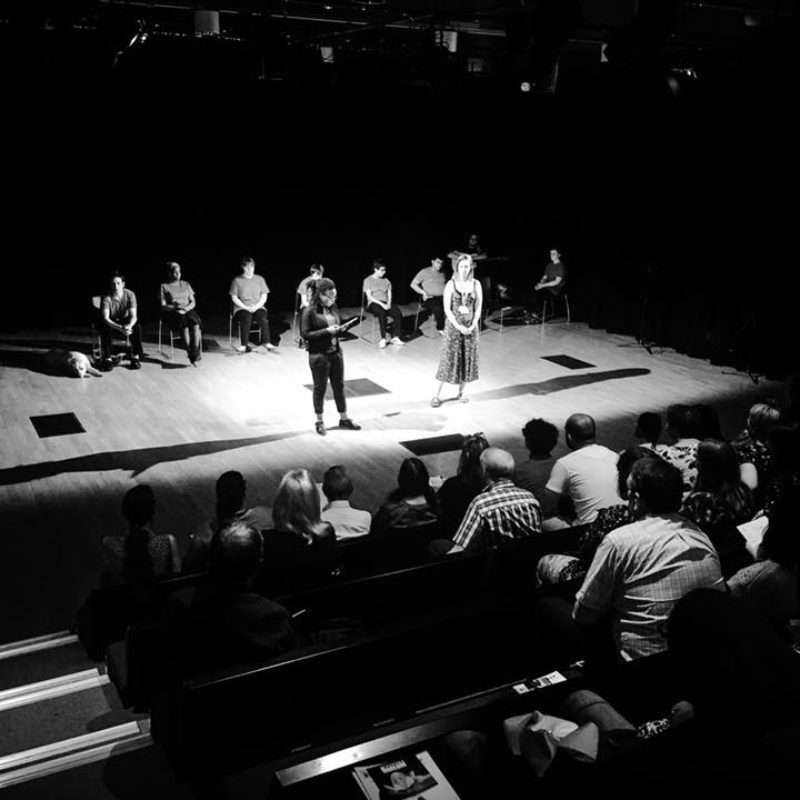 May 2017
The West Midlands Awards for All project culminated at the end of May in a fantastic performance, Getting On With Life by Connect and Co at mac Birmingham.
Read more