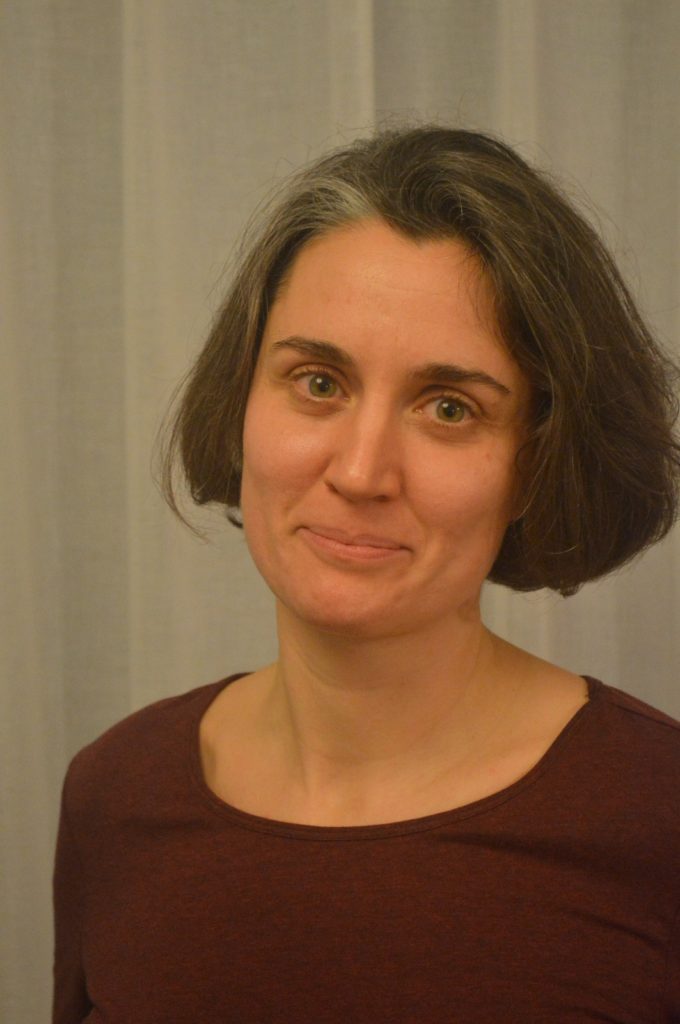 Mary Paterson is a writer and curator who works between performance, literature and visual art.
Mary first joined Extant in 2008, as its first General Manager. She spent three years with the company, before leaving to pursue her own projects, including opening The Borough Road Gallery in Elephant and Castle, London, and curating Encounter – a festival of live art across Kent.
As a writer, Mary publishes widely on art and politics. Significant publications include Getting it Out There, on touring theatre (co-authored with Theron Schmidt, LAUK: 2012), Dear Stranger, I Love You, on socially engaged art practice (co-authored with Rajni Shah & Elizabeth Lynch; Lancaster University and LADA, 2013), and Cherophobia, on the artist Naomi Lakmaier (LADA, 2017). Mary is a member of the editorial board for the journal Theatre, Dance and Performance Training and is currently working on two books: on the artist Joshua Sofaer (Intellect, forthcoming 2019); and on the relationships between art and civic life (Intellect, forthcoming 2021). Alongside publishing, Mary performs and exhibits poetry and creative non-fiction in spaces including the Wellcome Collection, Arnolfini, Spike Island and Somerset House.
Over the last ten years, Mary has developed her experience in arts management, with a particular interest in financial management and strategic development. She rejoined Extant as a Trustee in 2017 and became Chair of the Board in 2018.
Mary says, 'I am very excited to be Chair of Extant's board. Working as Extant's General Manager was a formative experience for me – I learnt a lot about the work ethic of small organisations, the politics of disability arts, and the production values of high-quality performance. It's a pleasure to be working with Maria Oshodi again, whose creative and critical thinking has always been an inspiration to me. There are a few changes ahead for Extant, and I'm pleased and proud to be part of that team to make them happen.'
A huge thank you to our outgoing Chair, Ian Jentle, for his years of service.