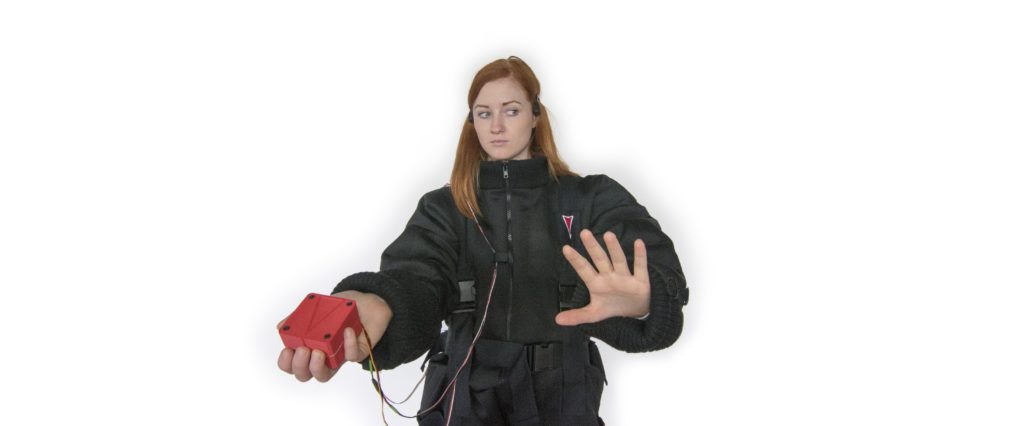 Extant and partners The Open University and Haunted Pliers (Dr Ad Spiers), are presenting the key findings of their ground-breaking Flatland installation at a public discussion event on 29 April 2015, 2.00-5.30pm entitled, Flatland: The Haptic Dimension Uncovered.
The event aims to open up debate about how the Flatland project's findings could revolutionise access for the arts, heritage, gaming and tech sectors. The afternoon will include demos of the haptic technology created for this innovative experiment in performance and technology and discussions of how the unique methodology used can influence other cultural spaces and companies' practice.
For full details about the event including how to attend, visit the project website www.flatland.org.uk which also includes galleries of the installation, films of the creative team talking about their roles and further detail about the methodology and tech used.