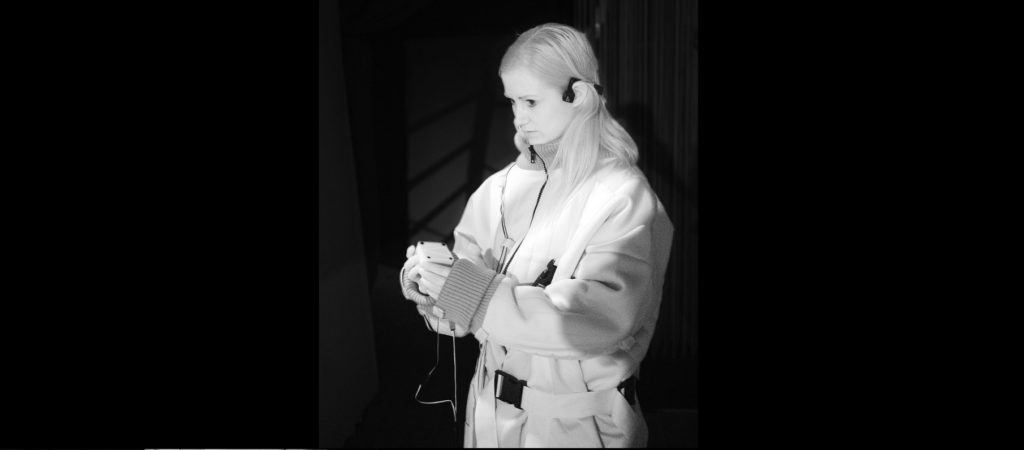 Our Digital R&D project Flatland, and its unique 'cube' handheld robotic nagivation device, will feature in a presentation given by Ali Hossaini from Cinema Arts Network at the high profile conference Art for Tomorrow.
The New York Times-organised event takes place 14-16 March 2015 in Qatar and focuses on the art and architecture that is playing a vital role in building communities, developing commerce and enriching lives throughout the globe.
Flatland is a major piece of R&D created by Extant, The Open University and Dr Ad. Spiers and funded by the Digital R&D Fund for the Arts. The project aims to explore the possibilities of levelling the playing field for sighted and visually impaired audiences in performance, and create new ways to navigate and interact with cultural spaces that do not depend on sight.
Over 2-7 March 2015 an invited audience of 100 from arts, heritage, tech and academic sectors took part in a prototype version ofthe Flatland production, navigating a large, pitch black, interactive installation built in a disused church in Southwark Park, using a handheld haptic navigation device. The results of the research gathered from their experiences will be presented at a dissemination event on 29 April. For more info see the Flatland website.