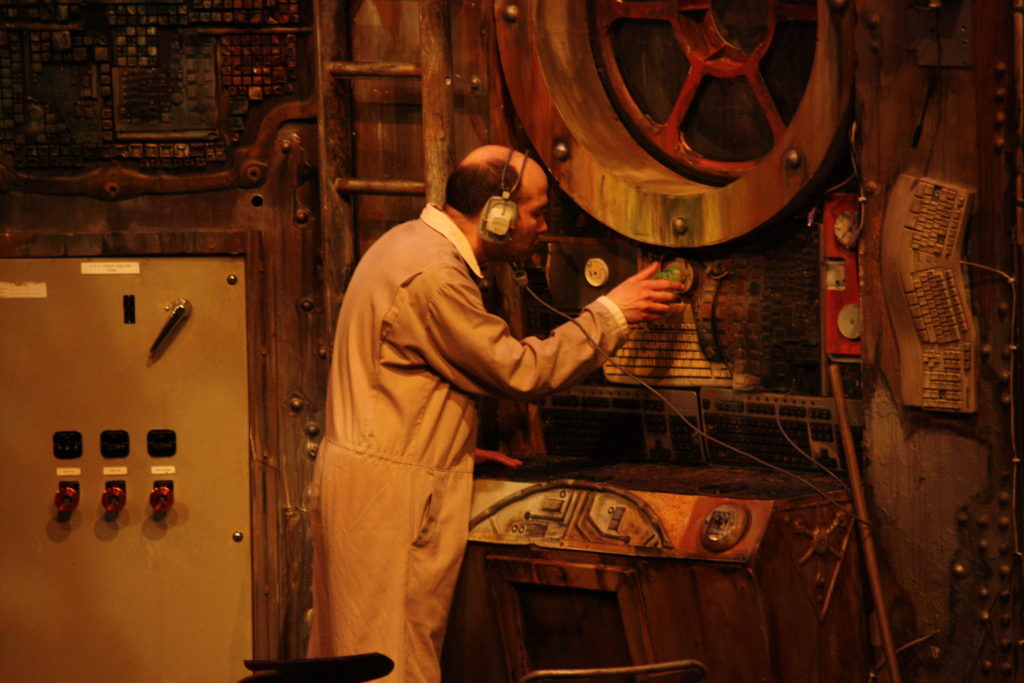 In order to explore how appreciation for visually impaired-led theatre could be strengthened, visually impaired audiences could be built, and Extant could extend its geographic reach, the company developed a 12-month programme which was delivered with venue partners in Manchester and Birmingham. Alongside the touring production of Ionesco's The Chairs, the programme included supported attendance and development workshops to encourage participation by visually impaired audiences, and a series of staff development workshops to support the delivery of an improved experience for visually impaired audiences and artists.
Extant commissioned The Audience Agency to undertake a full evaluation of the approach and delivered some interesting results. One third (33%) of audience members identified as having a limiting disability or health problem, while 61% of attendees said that it was their first experience engaging with work by visually impaired artists. 20% responded that their biggest motivation to attend was the statement 'Theatre is a part of who I am'. In terms of participation 91% reported that they felt 'Confident' or 'Very Confident' after taking part in an Extant workshop, compared to only 43% beforehand.
Further findings and recommendations that came out of the report were as follows:
The disparity between the low levels of provision of accessible theatre for visually impaired audiences, and the strong appetite for the performing arts expressed by the visually impaired participants and audiences.
Where it's not possible to offer audio description, there are simple things that theatres can do, such as running touch tours before the performance and having braille or large print programmes available, that will significantly improve the experience for visually impaired attendees.
Theatre as an art form is important to this audience; they are not just looking for anything that's accessible to them, but have the same range of likes and dislikes as other theatre audiences. The variety of programming and availability needs to reflect this.
The perceptions of staff pre-training, particularly in terms of what they felt the main difficulties were for visually impaired audiences – access and unfamiliarity – don't chime with the main difficulties expressed by visually impaired audiences – the lack of provision. This indicates a lack of understanding and theatres may need support to engage more with visually impaired audiences, through local support networks or national organisations such as Engage, so they can make the most of this potentially frequent and regular audience and not see accessible programming as an add-on to their regular programme.
Since reading the Audience Agency's insights into the impact of the tour we have been thinking further about what we do and how we could enhance a wider programme of theatre for visually impaired attendees. We will soon be launching a pilot scheme to explore some of these ideas further with our partner venues.
You can download the full report for The Chairs here and for our Enhance programme here.