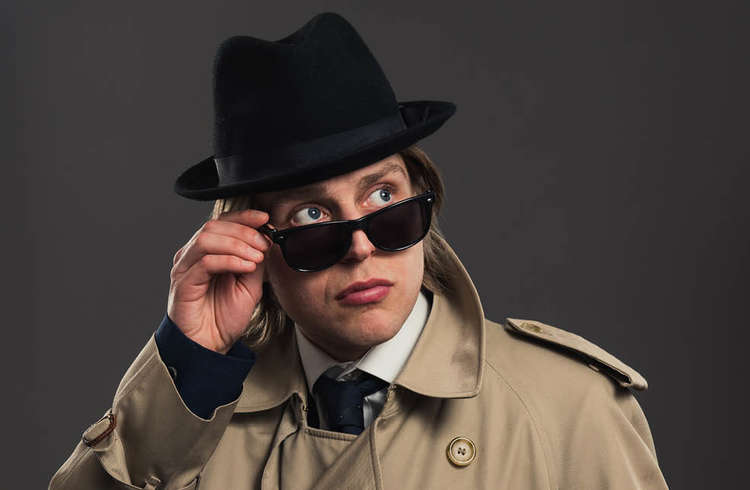 Tickets £5 online and £7 on the door. Follow the link below:
https://www.eventbrite.co.uk/e/extant-presents-tom-skelton-and-dougie-walker-tickets-46649309340
Tom Skelton: Blind Eye Spy
Berlin, 2023. After Brexit, MI6's budget has been cut to the bone, but they need a new agent in Berlin. Out of work comedian Tom Skelton has 'seasoned abilities as an improviser' (Chortle) so is used to making things up as he goes along, speaks 'ein Bisschen Deutsch', and is registered blind – and who would suspect a blind spy? A Le-Carre-On character comedy thriller unfolds as Tom wanders blindly into Berlin's dark underbelly of espionage, betrayal and currywurst.
'A wonderful narrator' Times
'Inventive and very enjoyable' ★★★★ Mirror
'An extraordinary performer' RipitUp.Au
'An extremely clever one-man show that cries out for a bigger stage' ★★★★ Ed Fest Mag
Douglas Walker: Of Christmas Past
Christmas is a time for joy and happiness, but there's a sinister secret wrapped in the stories we tell.
Douglas Walker unravels a shocking true story with his ingenious new comic play. An absurd and incredible one-man epic, encompassing a dizzying cast of characters spanning one hundred years of history. The only thing more devastating than finding out that Santa doesn't exist is finding out that he does.
'Exceptional…characters as self-assured as they are eloquent' The Skinny ★★★★
'A truly fascinating hour of comedy' The List ★★★★
'A comedy adventure of discovery' Fringe Guru ★★★★