Weights 2005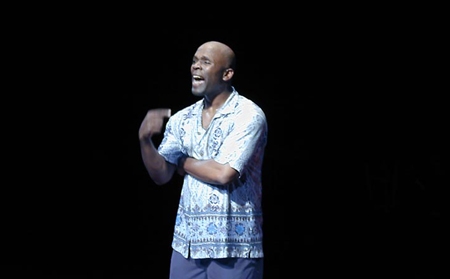 Promotional film created of the 2005 Premiere UK tour of blind African American playwright, poet, actor and athlete, Lynn Manning in his one man autobiographical show.
The film features clips of: Lynn singing and playing mouth organ as other visually impaired members of the team join in on other instruments; Lynn, Maria Oshodi and the Extant team on a tour of London; film of audiences pre and post show in the theatre.
Weights toured to Brighton, Birmingham, Bristol, Manchester, London and Croydon.