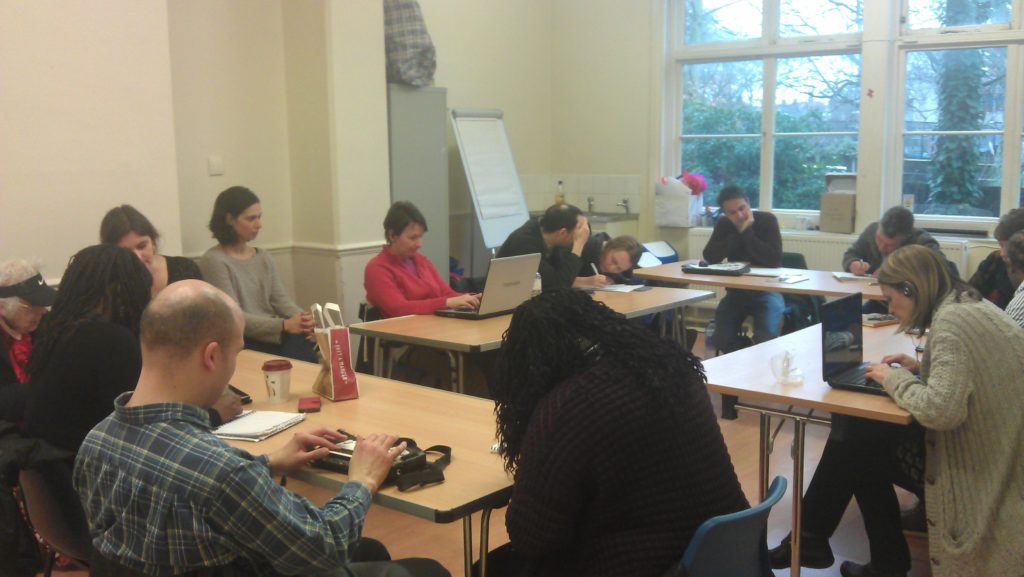 For this project we will pair you with a writing mentor during the autumn of 2017 to help you develop your idea or piece of writing, with the aim that a 15 minute extract will be selected from it to be staged as a rehearsed reading early in 2018.
Near the time your 15 minute extract will be rehearsed by a director using both sighted and visually impaired actors, and then your piece will be presented as a showcase of final readings in front of a public audience at the New Diorama theatre London.
To apply please send an email by 28 July 2017 to [email protected] to include the following:
[*] Your name
[*] Region where you reside
[*] Description of the piece you wish to write in 200 words
[*] A sample of your writing (any style) on one side of A4.
We will let successful applicants know by the start of September whether their application has been successful. Script development time will be from September 2017 – January 2018, and the rehearsals and showcase will take place in February 2018.