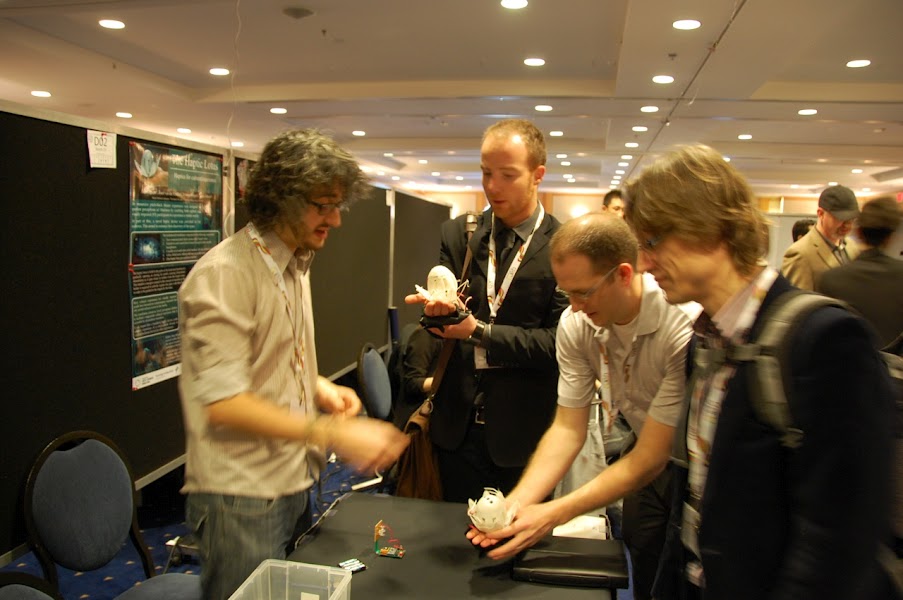 The Haptic Lotus, which Extant used in The Question, was well-received at the Haptics Symposium in Vancouver in March.
One of Extant's collaborators on The Question, robotics specialist Adam Spiers, demonstrated the lotus at the conference in March and told conference participants about The Question project. The lotus was a hit, and most people who heard Adam's talk wanted to try the lotus out.
For more information on The Question and the Haptic Lotus, visit our The Question microsite.