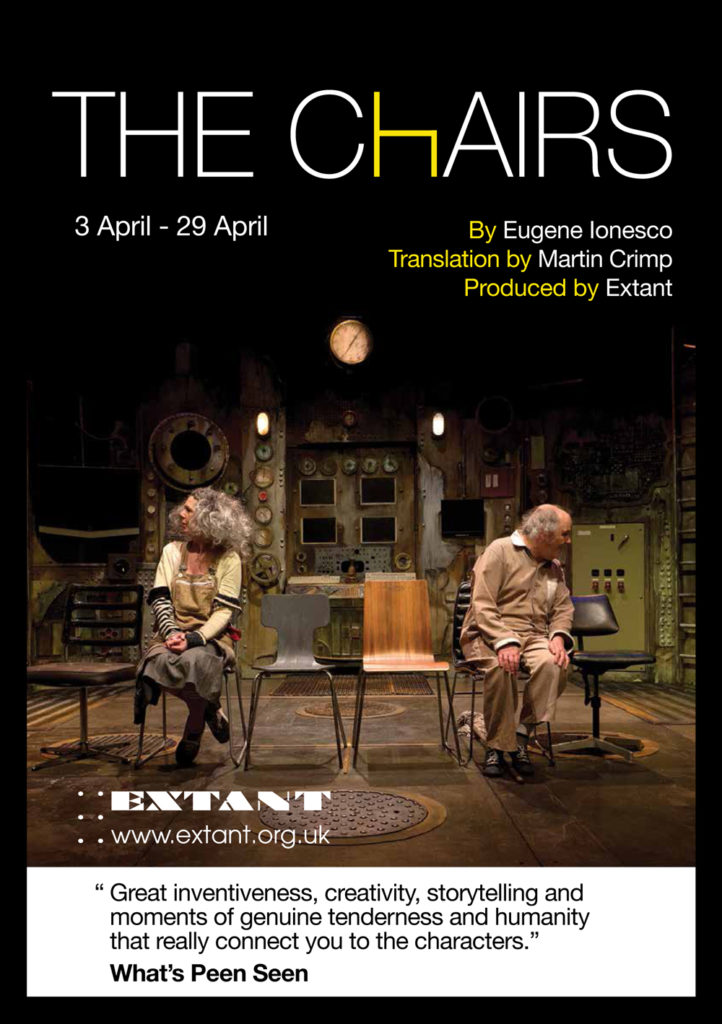 Extant's unique production of The Chairs, the classic tragic farce by Eugene Ionesco, retours in April 2016.
Featuring a cast of visually impaired actors, exciting tactile set and experimental sound design, the production creates a dynamic, shared experience for sighted and visually impaired audiences.
The show will also feature a menu of extra including touch tours and post-show Q&As: more information soon.
Enormously ambitious… A massive amount of imaginative and creative energy has gone into Extant's production of The Chairs (with) moments of comic genius
Disability Arts Online
I thought it was fantastic. I was totally absorbed. Tender. Funny. Moving

Performances were extraordinary

Surprising and impressive – I want to see it again

Absolutely stunning set

A beautifully integrated performance
Audience comments, 2014