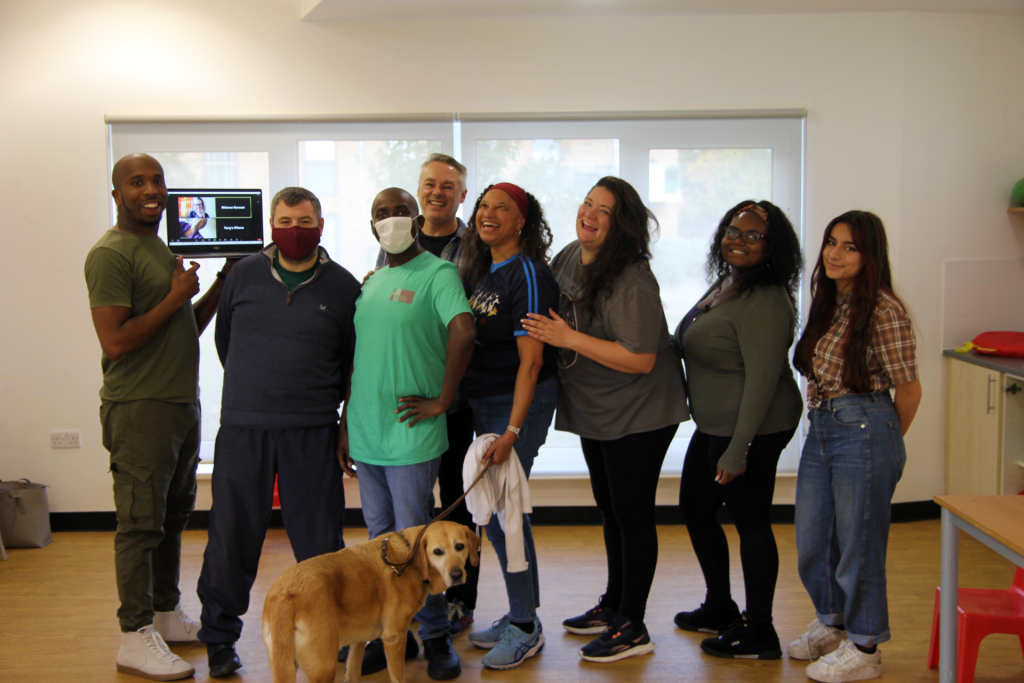 On October 4 visually impaired Extant actors joined three actors from children's pantomime company Simply Smiley to start research on accessible panto for the first time.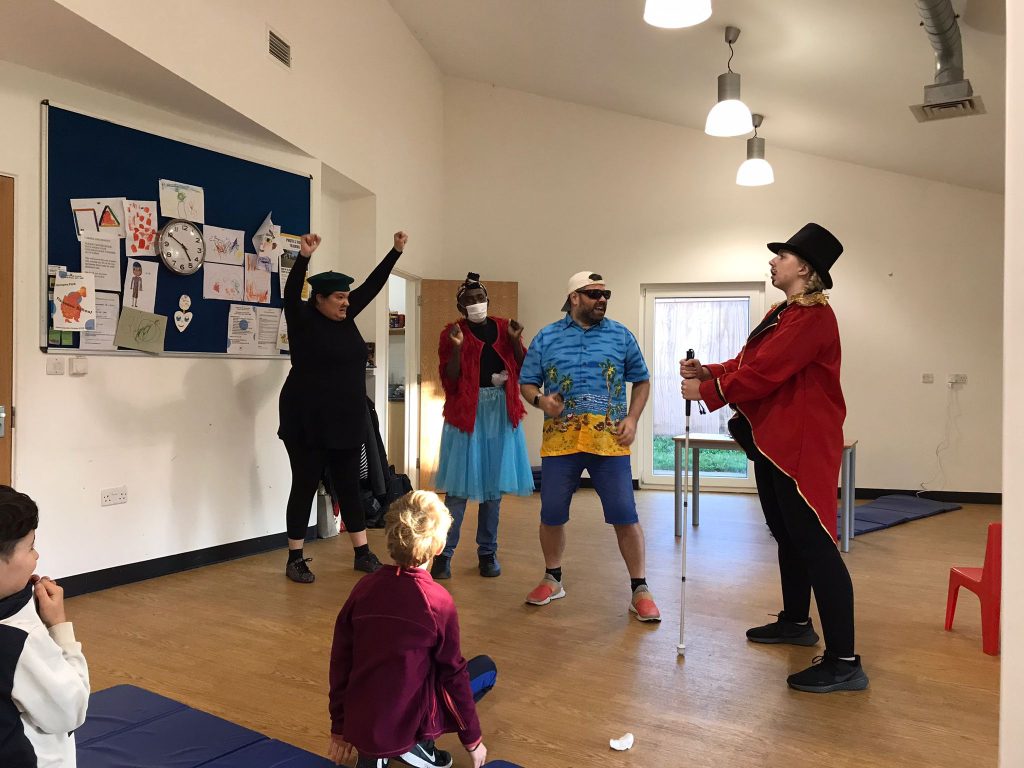 Artistic Directors Maria Oshodi and Shannon McNab led and were also joined by TV comedy start Kiell Smith-Bynoe to develop the storyline and humour around the theme of super power heroes. The Simply Smiley actors brought their years of experience creating panto and shared their techniques, and the Extant actors introduced integrated live access to these techniques, creating the beginning of a new blend of exciting panto performance!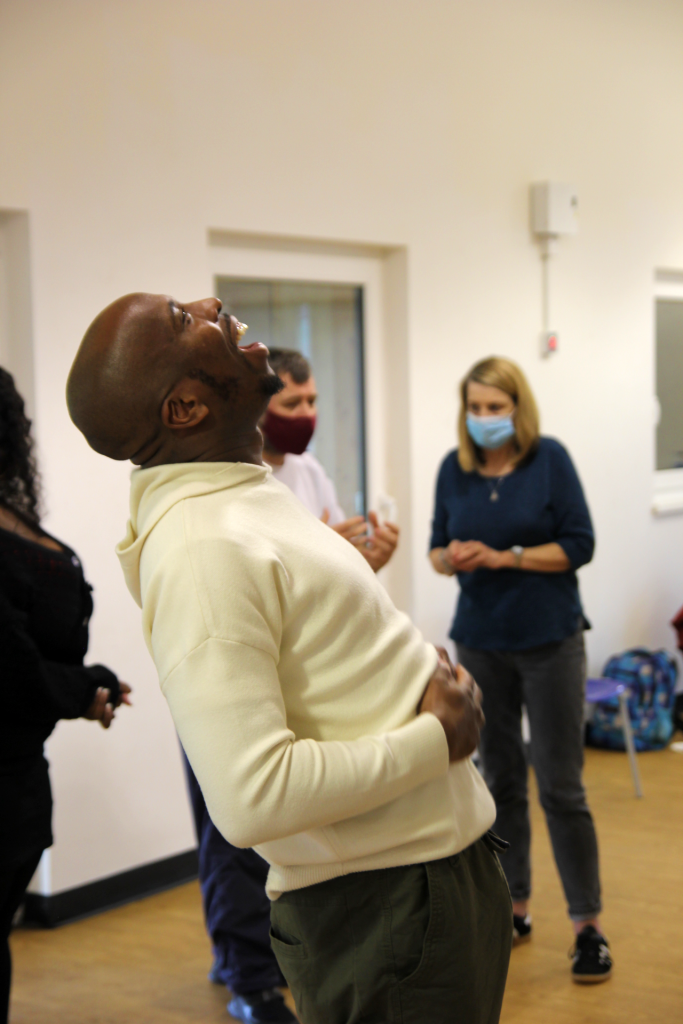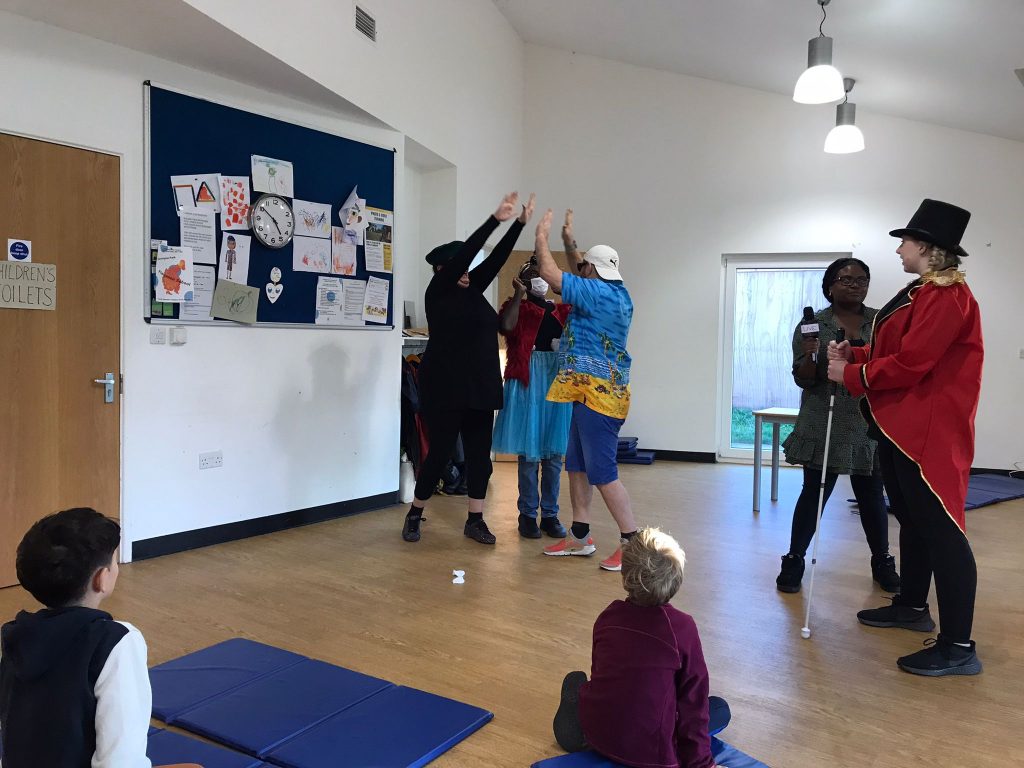 Remember you heard it here first…!