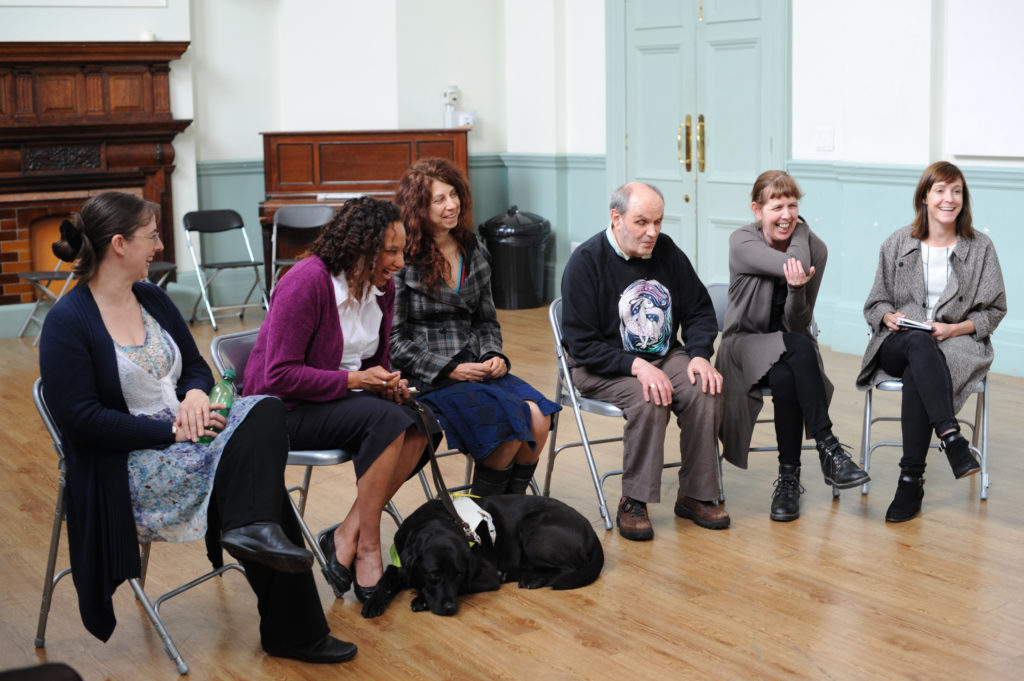 To support us in the effective and managed delivery of our ambitions, we are seeking to supplement the skills and experience on our Board by appointing a number of new Trustees. To this end, we are seeking candidates with skills and experience in one or more of the following areas (plus plenty of enthusiasm and energy!) to join us:
Arts sector advocacy
Marketing and communications
Business development
Applications from blind and visually impaired people are especially welcomed and the access needs of all disabled Trustees are met by the company.
How to apply
Click here to download the recruitment pack. If you are interested in being considered for Trusteeship of Extant, please provide a copy of your most recent CV along with a covering letter outlining your reasons for applying and the skills that you feel you may be able to bring to the Board.
DEADLINE EXTENDED: The deadline for the receipt of applications is 5:00 pm on Friday 6th January 2017 and applications should be emailed to our Executive Director, Tabitha Allum, at [email protected].
To discuss your application in advance of submission, please feel free to contact Tabitha in the first instance via her email address above.