'Unexpected' was a four-month long project which culminated in a public performance exploring personal stories of sight loss.
Led by professional theatre director, Shane Irwin, a select group of six participants met regularly on Saturdays throughout January to March. They worked together using different means of creative self-expression to devise their own performance piece based on the ordinary and extraordinary moments that form their experience of being visually impaired. This took the form of mixed solo and ensemble performances, interspersed with piano music and movement.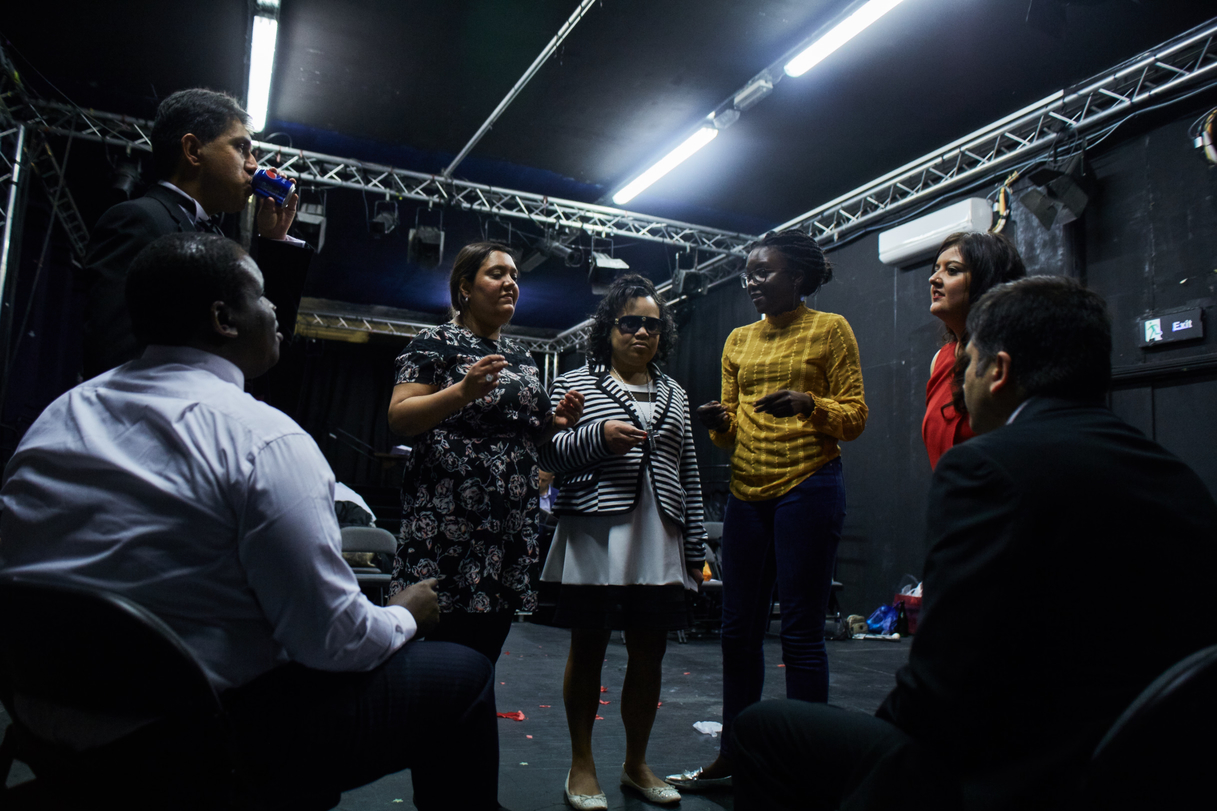 The final piece, which had a technical and dress rehearsal before going onstage at The Courtyard Theatre, Hoxton, received a powerful response from many of the audience members, a quarter of whom also identified themselves as living with visual impairment. Roughly 100 people attended the performance. Joining the group on the day was Emily, a Sheffield-based participant who had accessed the project remotely through email and media communication. She then also shared her poem that she had written on the day of the show.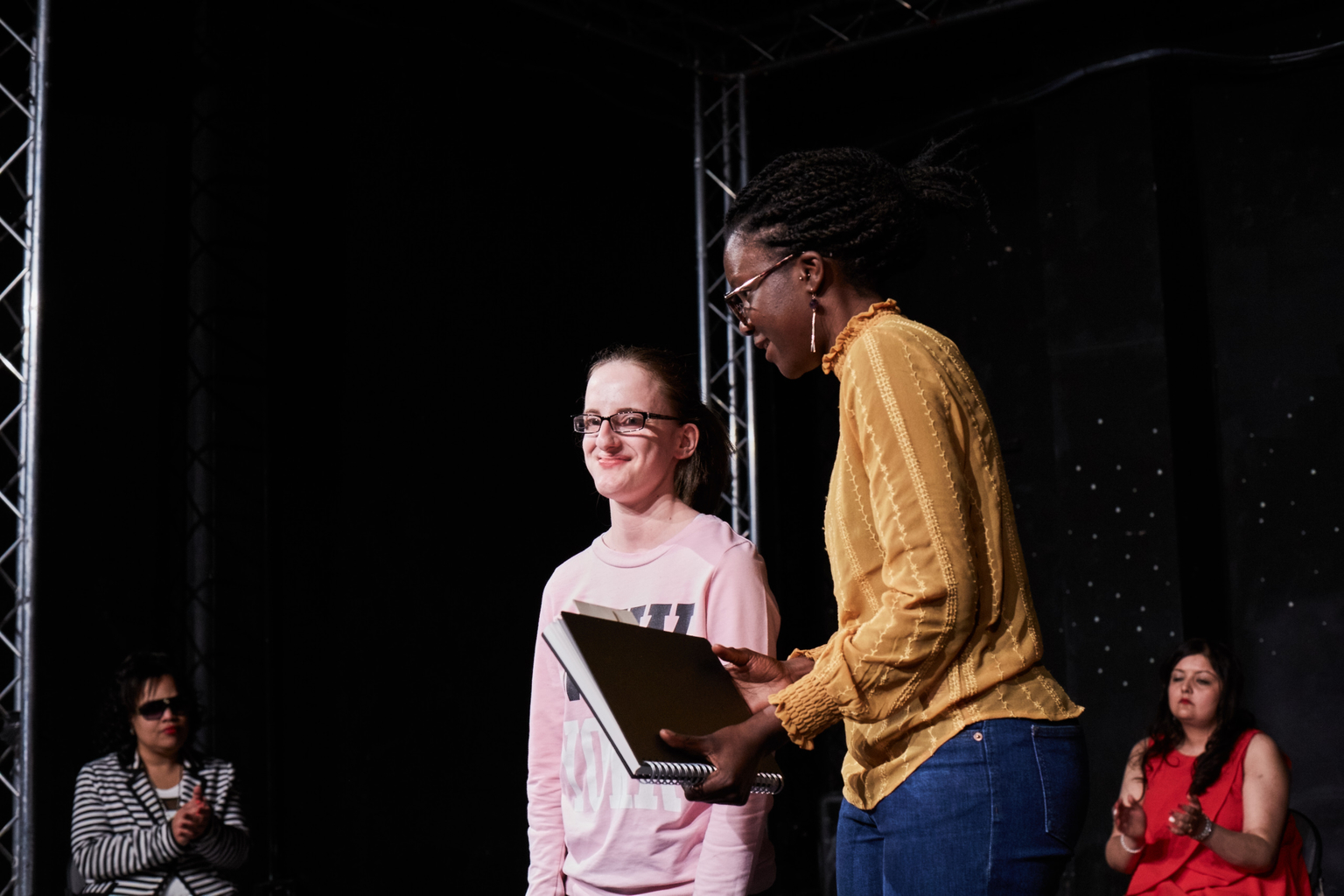 This project brought together a diverse group who formed a very tight bond, and allowed space for them to express emotion, frustration and joy. The end result was an exciting high-quality performance that engaged with people of all levels and abilities, getting right to the heart of what Extant aspires to bring out in young talent.
For me personally it's about being comfortable in doing things I don't normally do instinctively. Getting up and dancing is something I don't ususally do. Here I just do whatever I feel.
It feels wonderful, today and all the other days too. It's really inspirational. I really really feel like coming here.
Filmed highlights from the final performance and interviews with some of the participants and director Shane were captured in the video below:
Unexpected: Final Group Performance