The Man Who Saw Backwards
In 2018 Extant supported visually impaired actor Esther Elliott with her first-time writing project, by providing a week of research and development time in a venue with a professional, visually impaired cast, and directing consultation by Maria Oshodi.
Esther's take on Shakespeare's King Lear relocated much of the action to Moorfields Eye Hospital.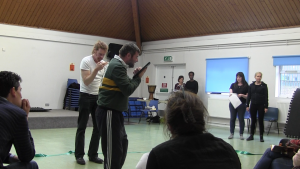 The team worked with BBC Foley artist, Alison Craig, to use sounds created by objects in the space to emphasise the events of the scene and create animated soundscapes as creative and integrated accessibility.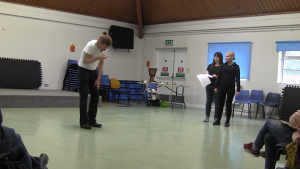 The R&D also explored integrated audio description and accessing text through line feeding which became a theatrical device, incorporating the presence of the writer.
For more information and to listen to clips from the Q&A click here to listen to episode 7 of our podcast