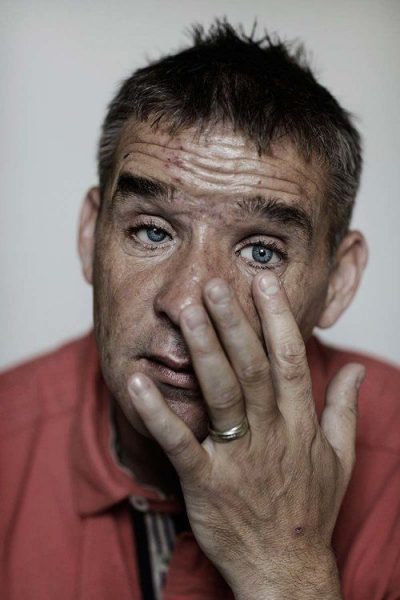 PC David Rathband was shot and blinded in Durham by escaped prisoner Raoul Moat in July 2010 – A decade on, in July 2020, Extant launched an interactive Zoom cast of 'Rathband' by writer Christopher Hogg, hosted by visually impaired actor, Robin Paley Yorke.
Robin was an eye witness of the fateful event that took place ten years ago, living just nearby as the drama unfolded, and his memories of this and his subsequent sight loss poignantly underscores the audio drama of Rathband that plays in 3 acts during our event.  There are two intervals in which   Robin reads out comments from our live audience which were encouraged while the drama played out; reflecting the birth of social media at the time, and within that maelstrom, a policeman was shot, and Britain was changed.
Watch a recording of the performance on the player below and listen to the BBC Radio In Touch interview with writer Christopher Hogg and Robin Paley Yorke here: https://bbc.in/30fwwDo
Watch a recording of the performance and read our audience feedback here.