A radio drama and script-writing project for visually impaired young adults aged from 18 to 30, which ran from June to September 2013.
Radio Play is Extant's latest young adult's project funded by Awards for All. We ran this project in summer 2013 with our partners Aculco Radio.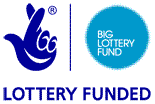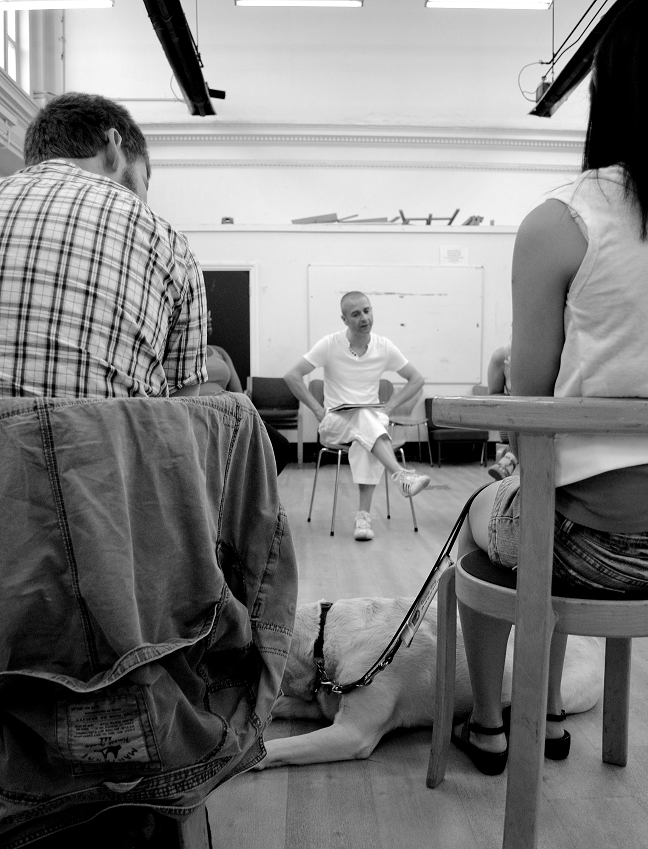 This project was offered to 15 young visually impaired people aged 16-30. Through a number of drama sessions facilitated by Oli Campbell-Smith and supported by visually impaired trainee workshop leader Anita Barzey, the young people devised their own work to be broadcast professionally.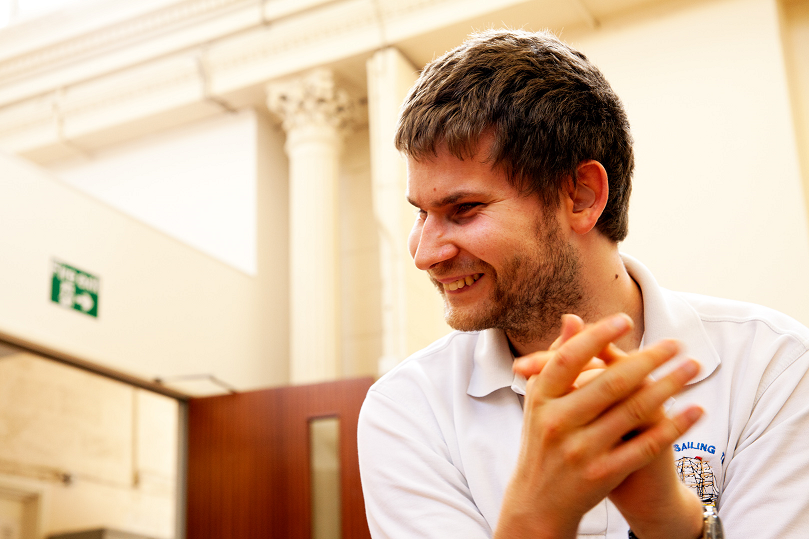 Aculco Radio, a South London internet community radio station broadcasting in Spanish, Italian and English, partnered with Extant to record and broadcast the final piece. The subject matter and focus of the work was led by the group, who explored ideas around their own experiences being visually impaired.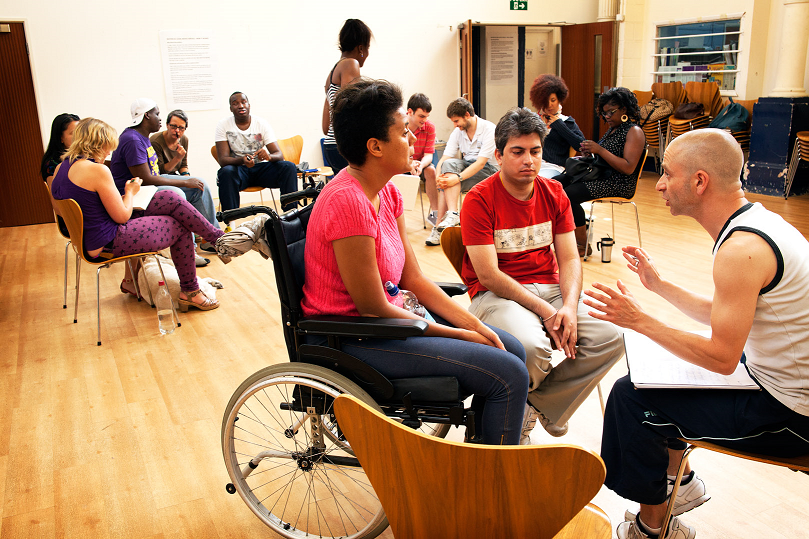 Visually impaired writer Louise Jenkins facilitated the script-writing sessions over the summer to help the group to draft their own ideas and the final script, which they named Sidetracked.
Writing and drama workshops took place early September to polish up the script and performance, before rehearsals and recording sessions at Aculco Radio.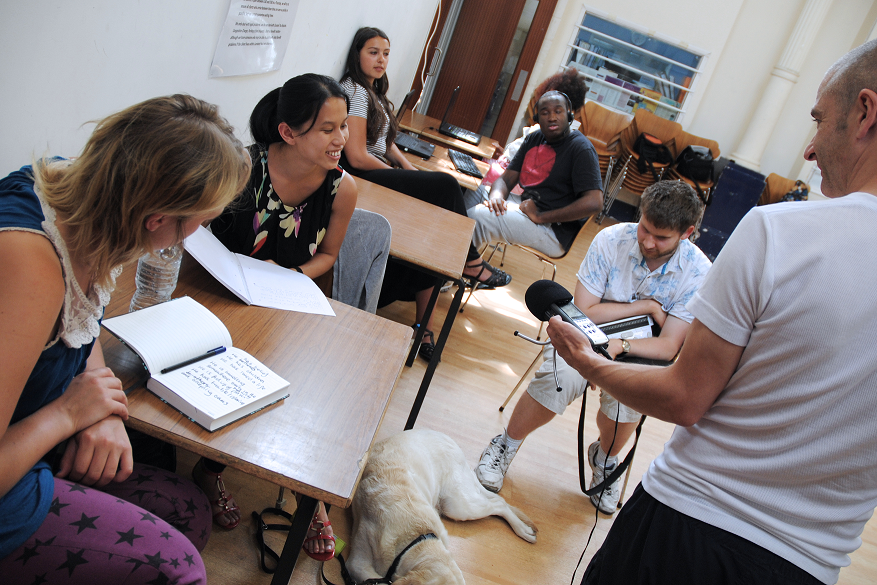 Sidetracked is a comic take on three characters' attempts to reach an important occasion, whilst using National Rail, and how through being 'side-tracked' from their goal enables them to re-evaluate what really matters in their lives. The piece comically reflects the frustrations that can come with the lack of autonomy commonly felt by people with some disabilities, including being dependent on members of the public / staff from organisations to assist you in various life situations such as getting from A to B.
Click here to listen to the new edit of the podcast (March 2014).
Written and performed by the participants of Radio Play, 2013:
Ben B – Hamish
Joanne  Wacha – Olivia
David Wilkins – Ian
Miracle Maduforo – Magic
Sam Obigbesan – Alex
Norin Khanna – Mr Norin
David Lloyd – rail staff and police officer
Megan Price  – rail staff and police officer
Loane Ferbac – Christie
Winnie Lam – Maggie the dog
Lucy Hayward – the ghost
Also:
Jade Sempare
Harrison Ward-Mullis
Radio Play Team
Project Manager: Louise Dickson
Drama Facilitator: Oliver Campbell-Smith
Writing Facilitator: Louise Jenkins
Drama Assistant: Anita Barzey
Radio: Juan Toledo (Aculco Radio)
Podcast editor and sound engineer: Sam Wilkins
Access Support Team: Maa-Yar Addo, Chikodi Nwaiwu, Lucy Hegarty
Photography: Tamsin Gadd, Paloma Calopa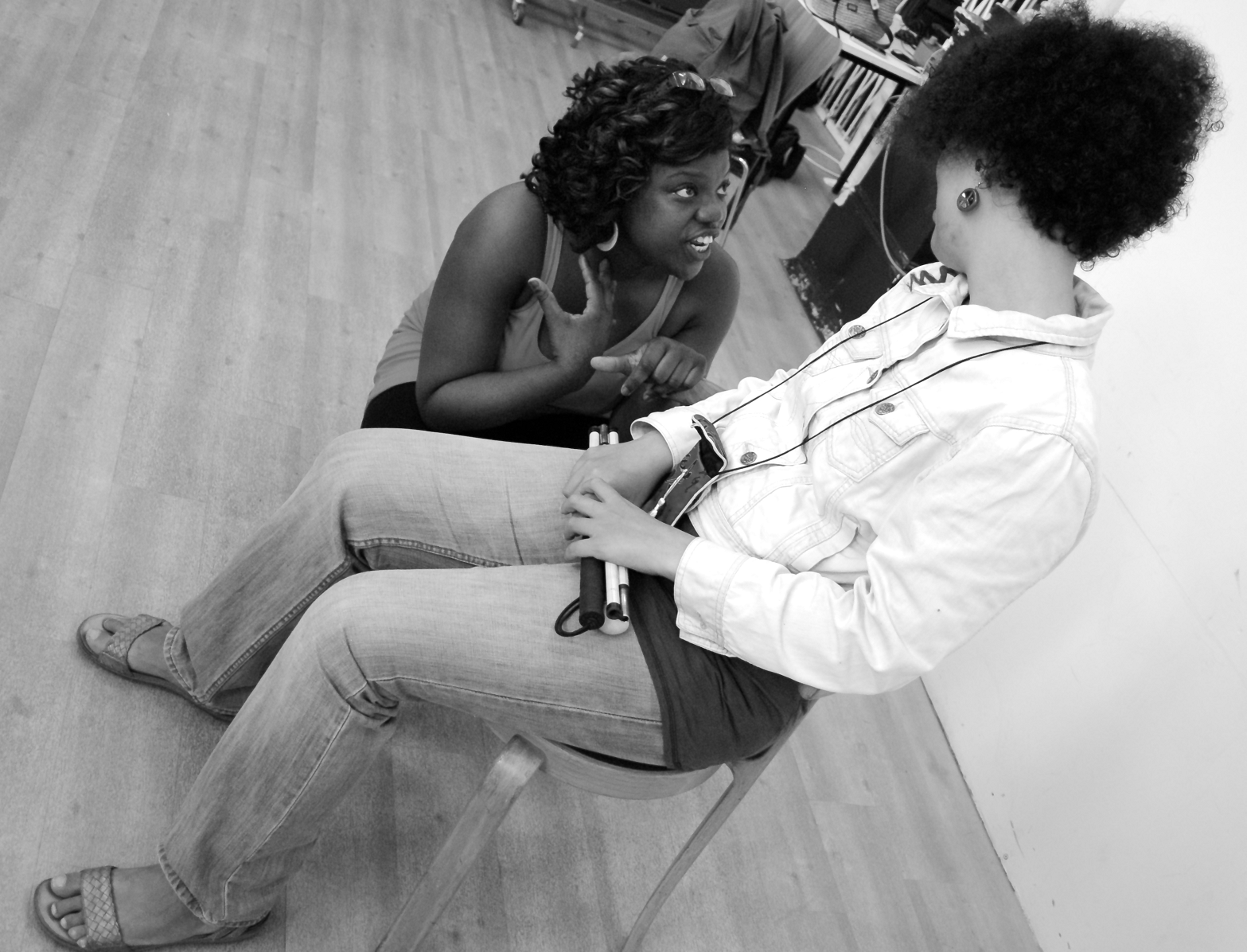 Young participants' comments
I wanted to be part of an interesting project that really reflected visual impairment and disability. It was always fun and positive with plenty of laughs.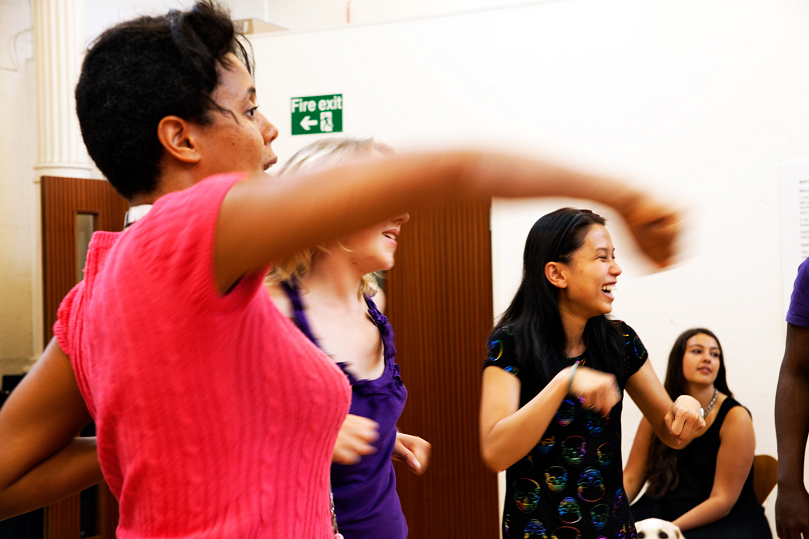 I am now far more confident in acting, and in reading out a script in front of a microphone. I have begun to believe that I can be a serious actor, where before I was not sure if I could do this.
I feel I am able to voice an idea I have, instead of usually sitting there and not saying anything at all.
The support from access workers were fantastic; the support from the writing creation and drama side was exceptional.
Doing this project has really strengthened my confidence.
Thanks to the Radio Play Project I am now very keen to try and get involved with writing for radio properly.
The way the project was structured kept the ideas flowing in constantly.
The project has had a positive effect on my life in terms of me seeing it as a good platform for greater things in drama.

Broadcast and podcasts
Sidetracked was broadcast 4th November 2013 and again on 22 March 2014 reaching over 2,500 people in 10 countries. To listen to the final podcast, follow this link.
To read an article about what it was like to take part by Lucy Hemingway, click here.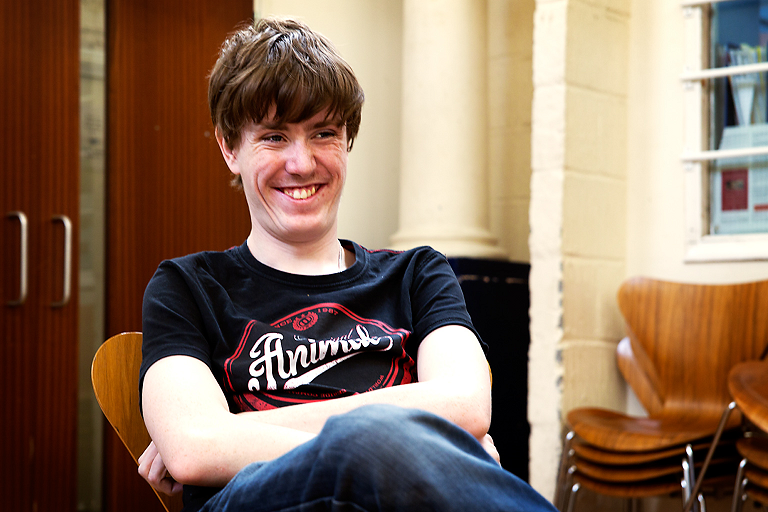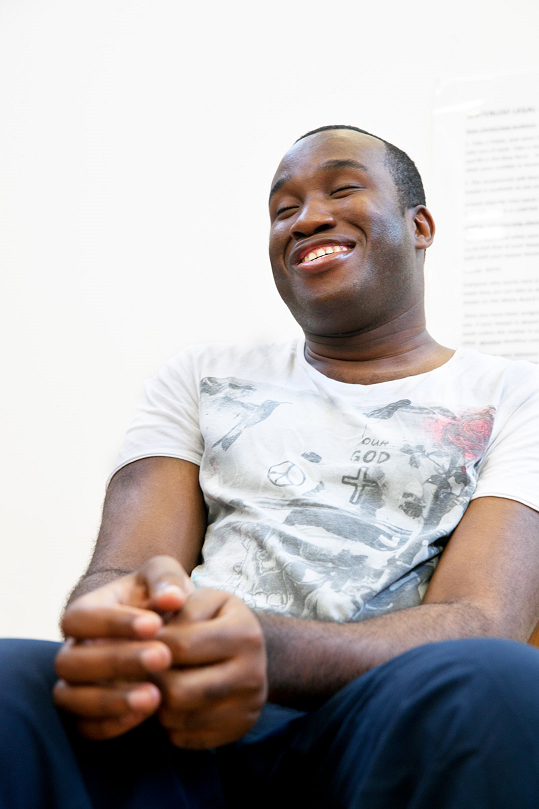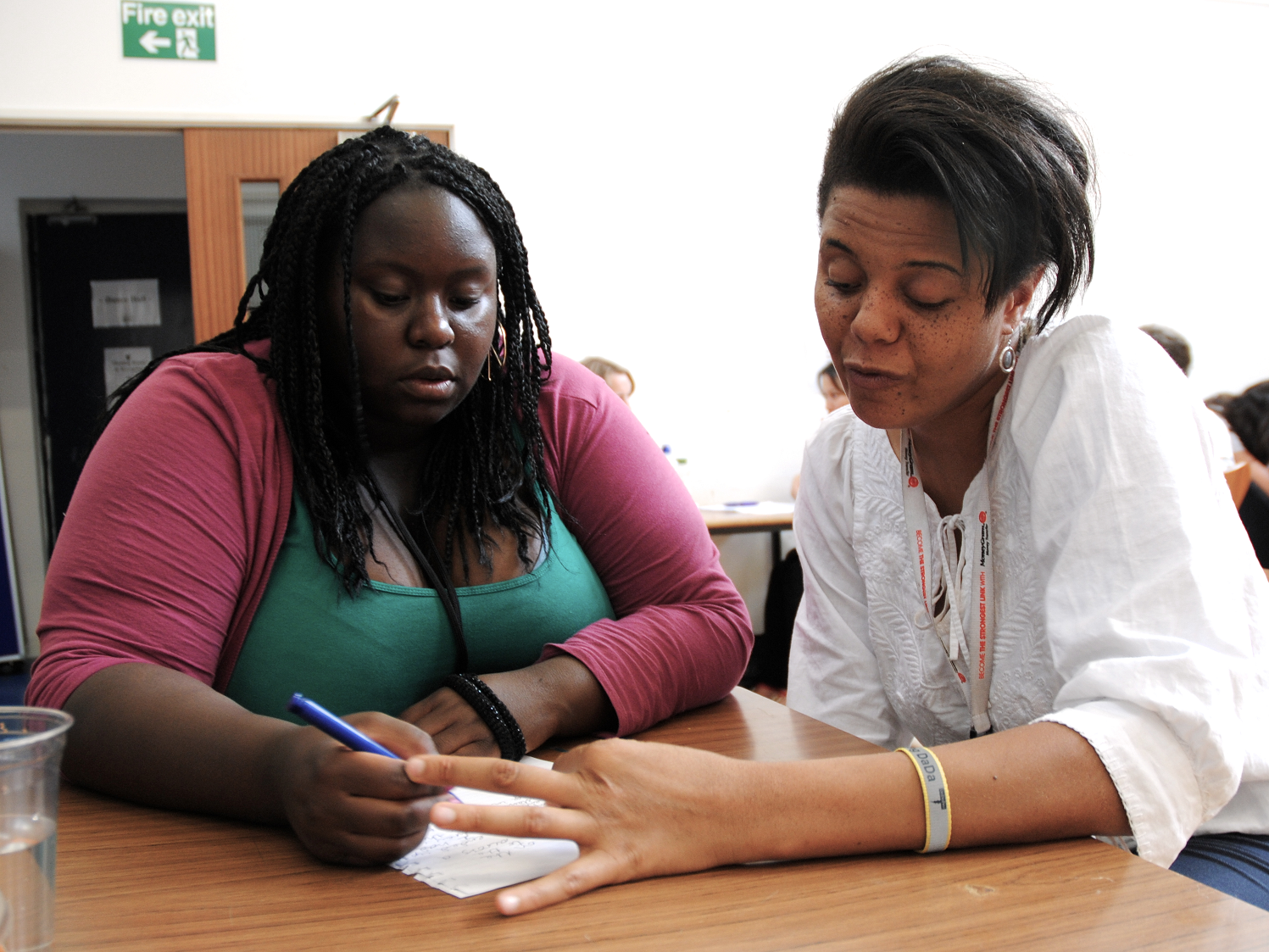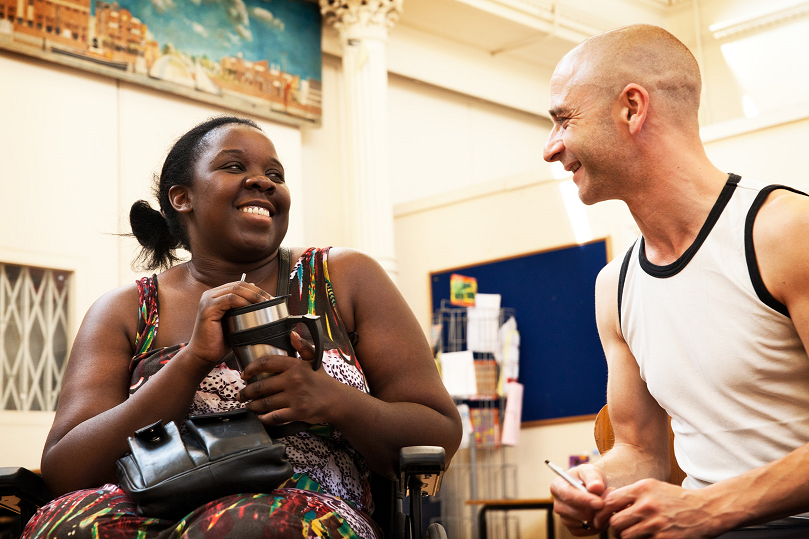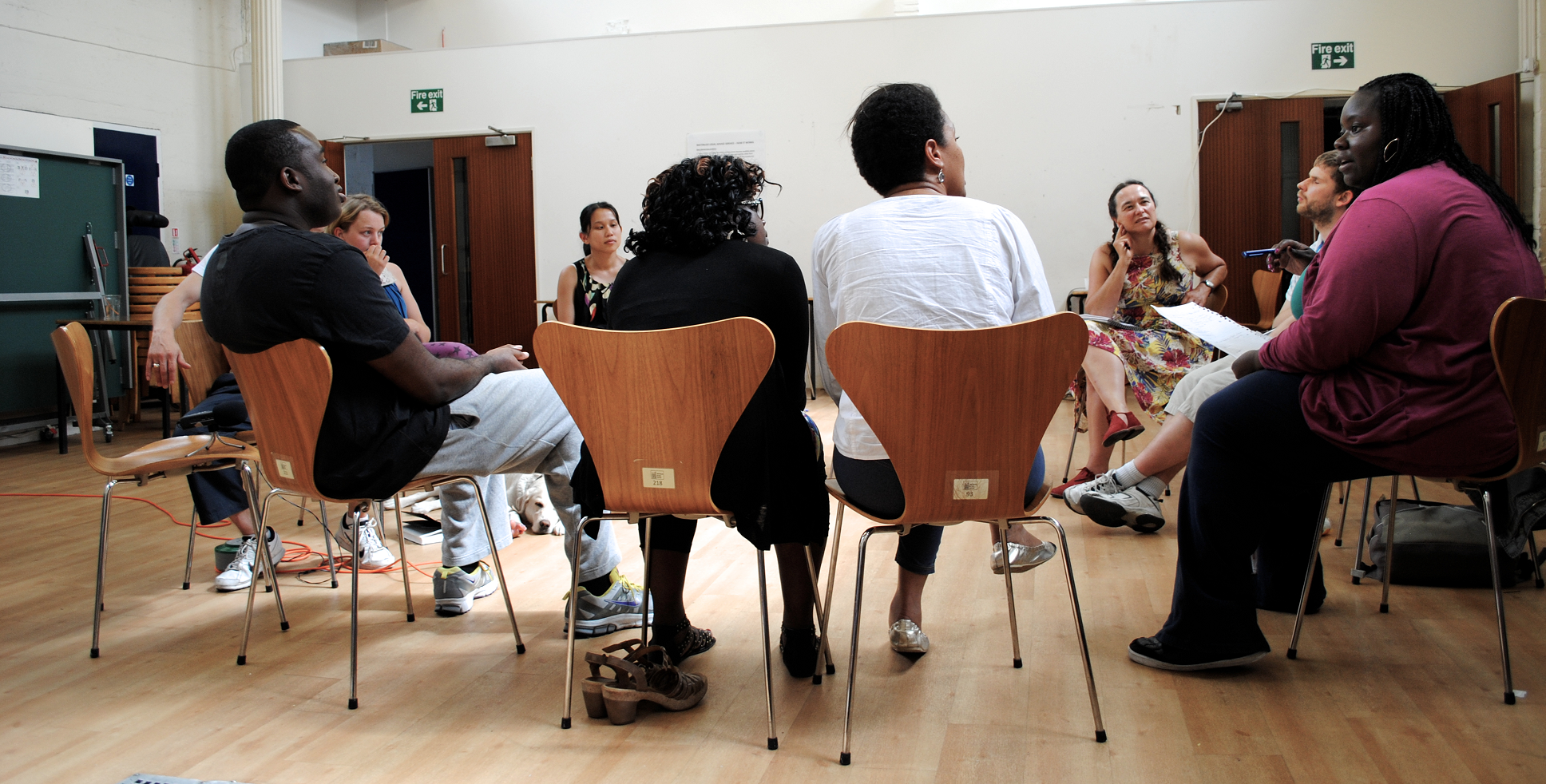 Radio Play participants and cast of Sidetracked
Ben B – Hamish
Joanne  Wacha – Olivia
David Wilkins – Ian
Miracle Maduforo – Magic
Sam Obigbesan – Alex
Norin Khanna – Mr Norin
David Lloyd – rail staff and police officer
Megan Price  – rail staff and police officer
Loane Ferbac – Christie
Winnie Lam – Maggie the dog
Lucy Hayward – the ghost
Also:
Jade Sempare
Harrison Ward-Mullis
Radio Play Team
Project Manager: Louise Dickson
Drama facilitator: Oliver Campbell-Smith
Writing facilitator: Louise Jenkins
Drama assistant: Anita Barzey
Radio: Juan Toledo (Aculco Radio)
Access Support Team: Maa-Yar Addo, Chikodi Nwaiwu, Lucy Hegarty
Photography: Tamsin Gadd, Paloma Calopa