We have been working with the 2003 Marvel film Daredevil in Movie Theatre, where we research playing with accessible film by taking the live audio described soundtrack and used it to direct blind actors to create a new live dramatic interpretation of the film.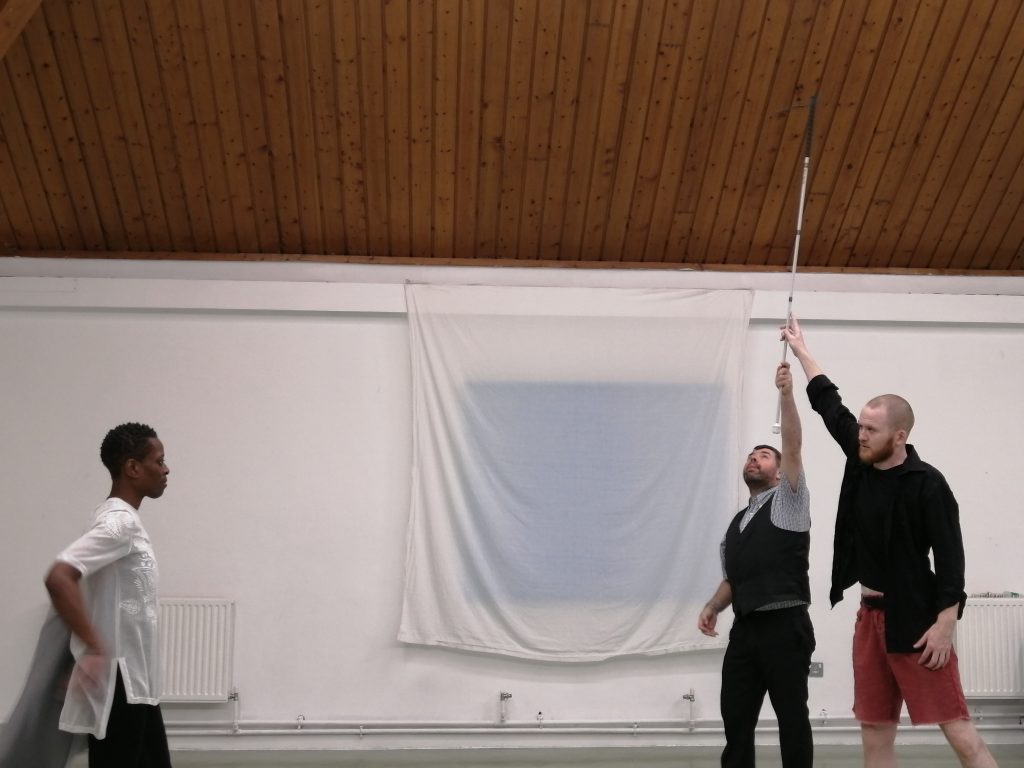 Ordinarily audio description is added over a film's soundtrack after post-production. This project reversed this process and used the accessible soundtrack as a new starting point.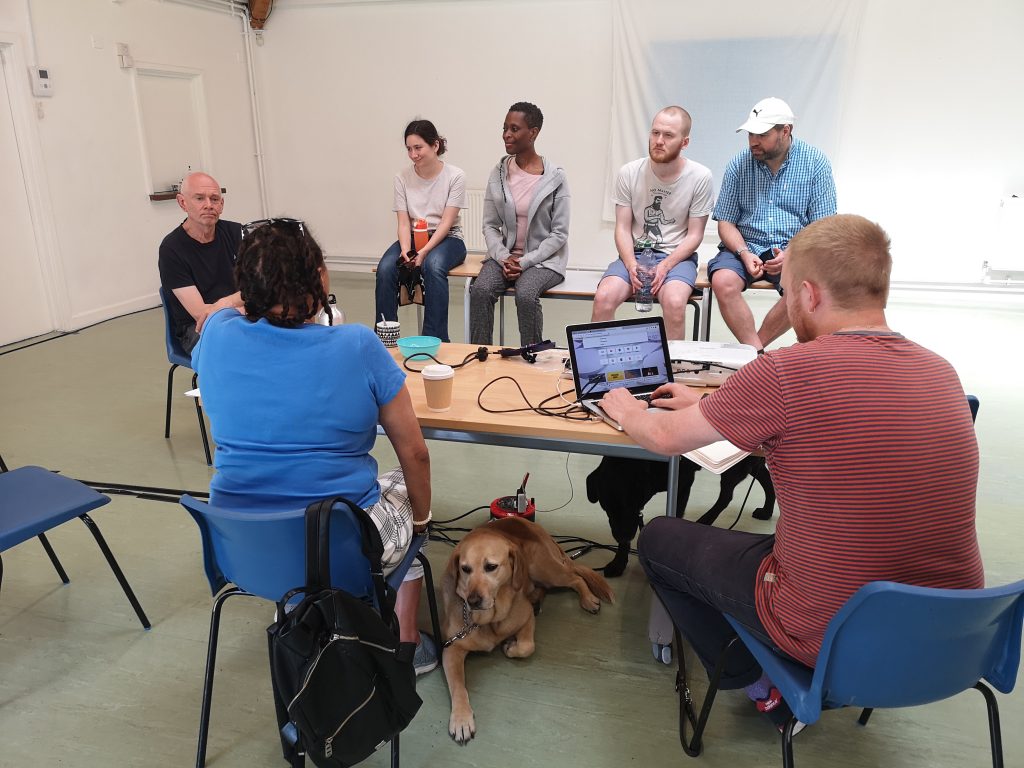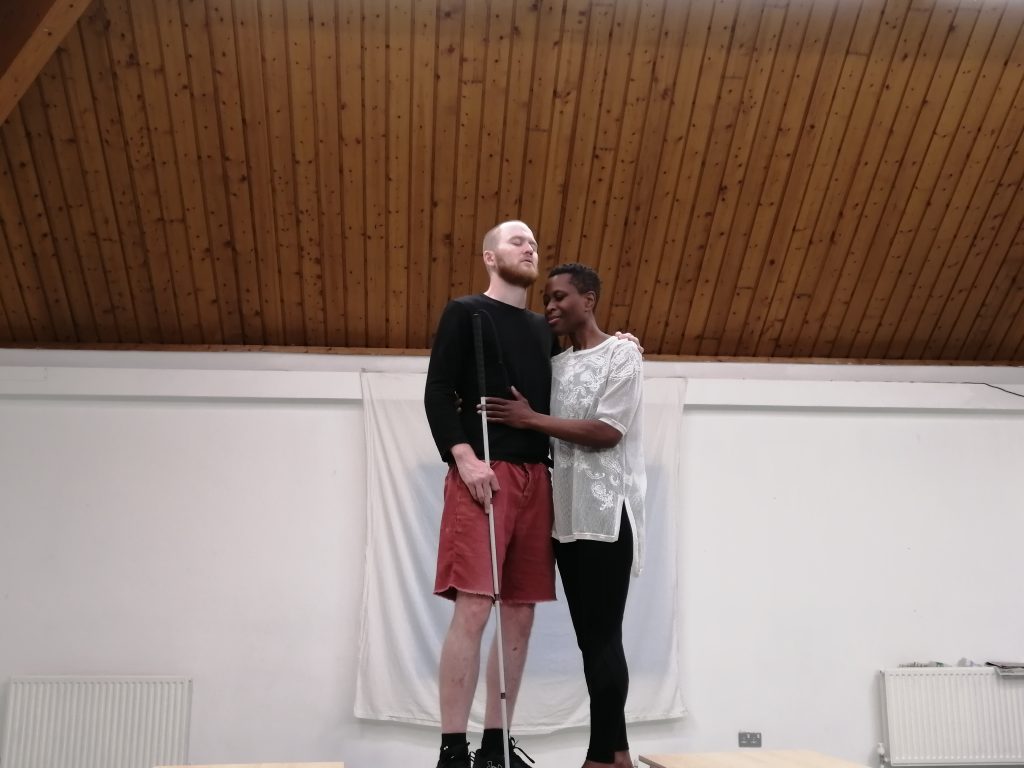 We took Daredevil and dared to reclaim our rightful roles and reimagine a disabled led version of the film!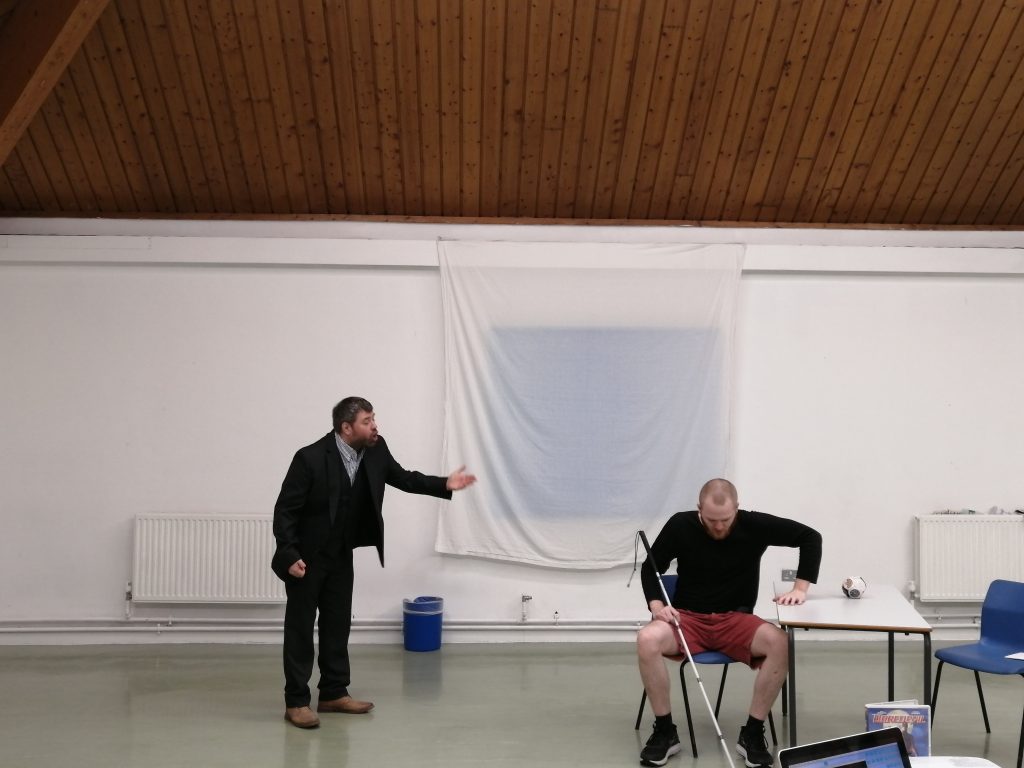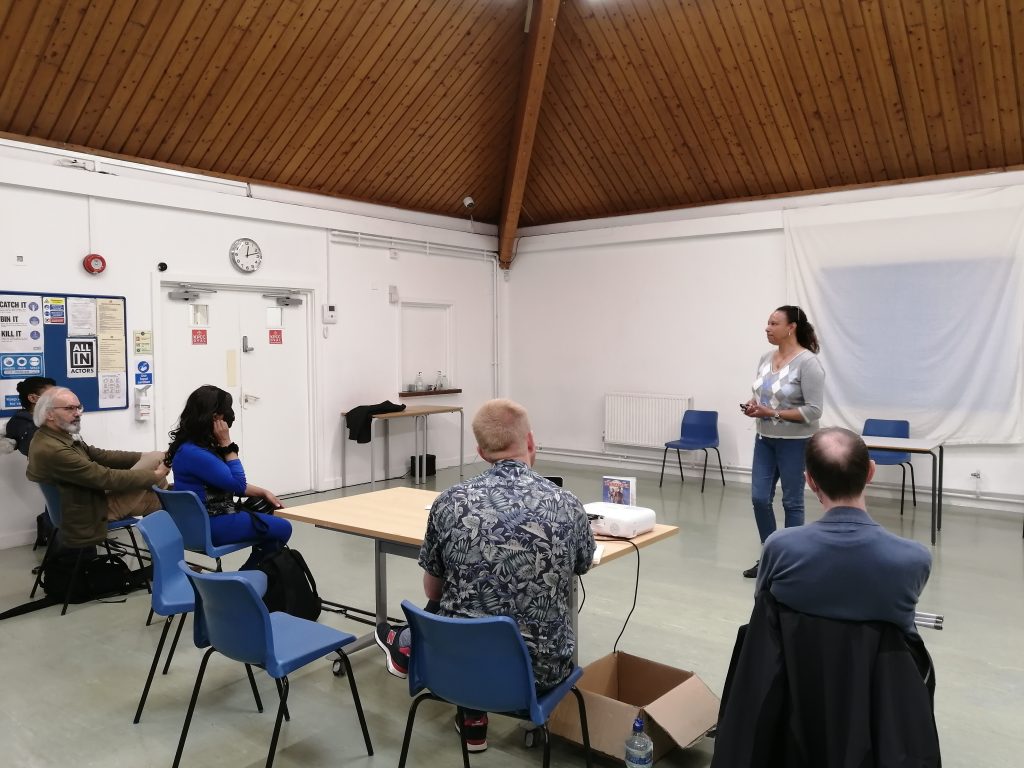 Experience the introduction to the project given by Maria Oshodi at the sharing held in June 2021, along with the outcome of this research, followed by the lively Q/A with our socially distance audience who were present at the venue here.
If you have any comments on Movie Theatre, please get in touch at [email protected].
Credits:
Samuel Brewer as Matt Murdock
Margo Cargill as Elektra Natchios
Steven George as Foggy Nelson
Maria Oshodi – Director
Grace Joseph – Assistant Director
Jack Prior – Stage Manager
Andrew Baguley – Access Worker