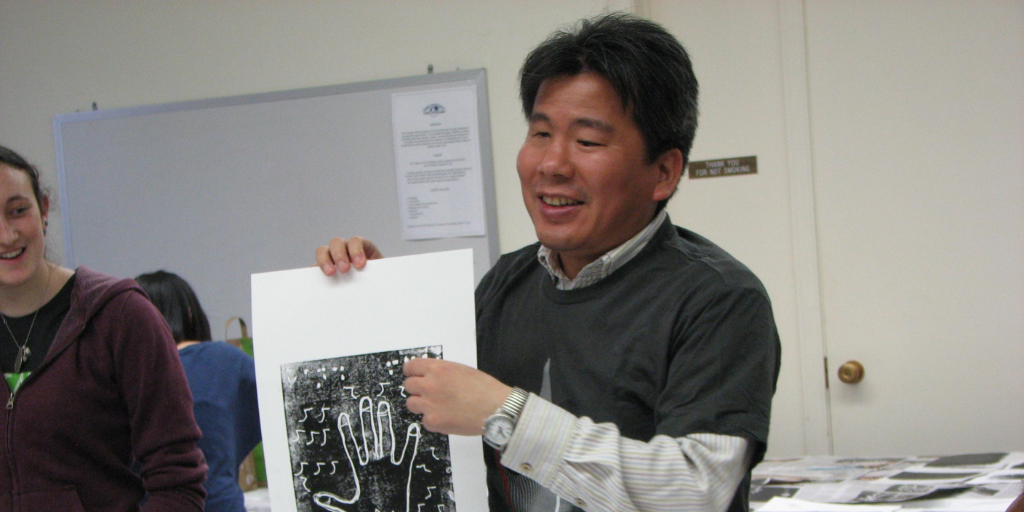 The celebrated Professor Kojiro Hirose (National Museum of Ethnology, Osaka) will be flying from Japan to the UK to consult on our upcoming production, Flight Paths. Professor Hirose is an expert in the Biwa Hoshi and blind himself, and will be working with Flight Paths performer and viola player Takashi Kikuchi and our sound designer to consult on our use of the Biwa and traditional Japanese music in the play. He will be with us from 4th – 10th September 2018.
As a child, Professor Hirose learned Braille at the National School for the Blind in Tokyo. He learned to study listening to cassettes and CDs, eventually earning a bachelor's degree in Japanese history at Kyoto University. He later went onto graduate school, receiving a PhD.
Now at the National Museum of Ethnology, Professor Hirose researches Japanese history. He is interested in improving accessibility for people with disabilities, especially those that are blind. He developed a museum pamphlet in Braille and works on guided tours for both blind and sighted people that have proven very popular.
In addition to his work for the museum, Professor Hirose lectures at Osaka University and Hiroshima University. He has been known to turn off the lights in his classroom so that his students focus on tactile items without sight. His insistence that the tactile culture of visually impaired people should play a role in today's society has driven his interest in the Biwa Hoshi.