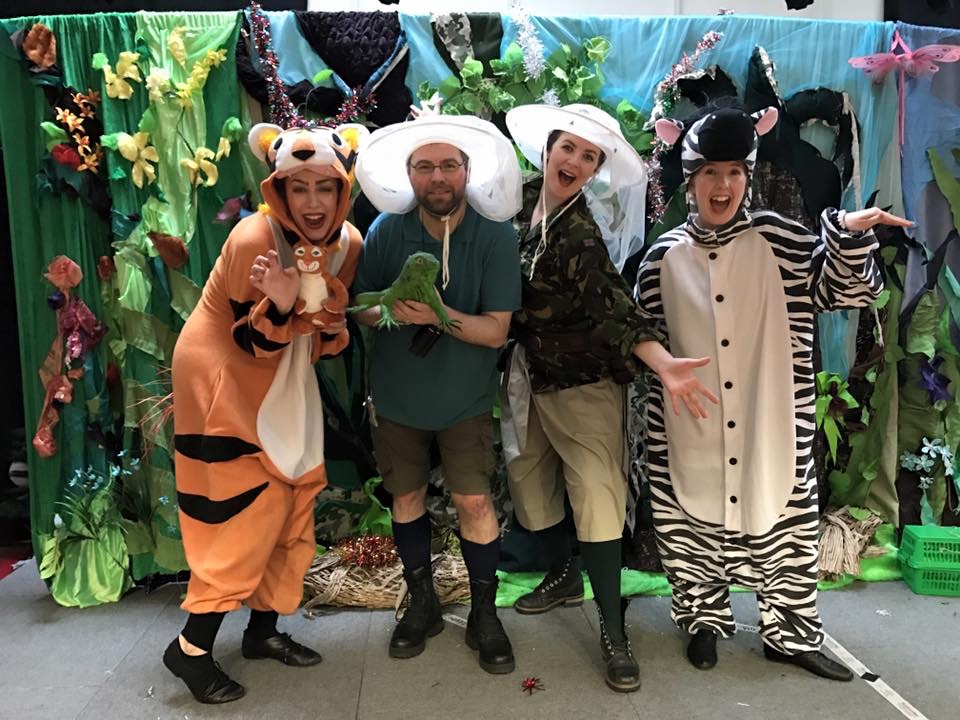 Having discussed what it would be like to create a panto with inbuilt accessibility for VI performers and audience, we decided to conduct a little experiment…Maria and Shannon (director of Simply Smiley) collaborated to run a day-long workshop that explored panto and access/audio description techniques. Simply Smiley also brought along their set for current panto show Jingle Jungle.
The result was a hilarious and noisy day. A mix of approximately 15 actors from the two companies worked with one another on short panto scenes that they presented at the end of the workshop. A true array of characters including princesses, aliens and a gender fluid fairy graced the stage! And a week later one of Extant's actors Steve (pictured above) made another appearance in the Jungle to join the panto team for more fun and games.
As well as providing some laughs, and getting everyone into the festive season, it was a positive learning experience for both sides that allowed us to develop ideas for an exciting future project!