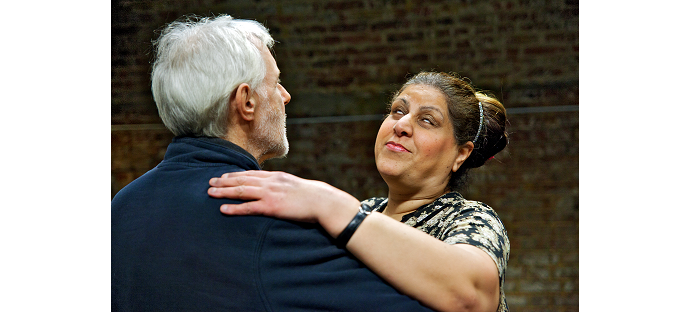 We're delighted to share some of the fantastic feedback from our February Dance programme, helping participants find joy, freedom of movement and physical strength through a range of high quality dance workshops. The programme finished with a small public sharing at Sadlers Wells studios, which even got the audience on their feet dancing!
Extant worked with visually impaired adults aged from 18 to 90+ to offer ballroom, Zumba, Street dance and contemporary workshops at Sadlers Wells and TripSpace studios. Sessions were led by both visually impaired and sighted dance teachers. The workshops had positive impacts for our participants with comments including:
I don't think you know what you have done for us!
The freedom I found… was remarkable and unforeseen
The project also provided professional development for sighted dance tutors teaching visually impaired participants for the first time:
I had never taught people with visual impairments before and this project has given me so much more confidence. A wonderful, wonderful project – I am still on a high.
We're now exploring ways to roll out the learnings and offer of this exceptional project.