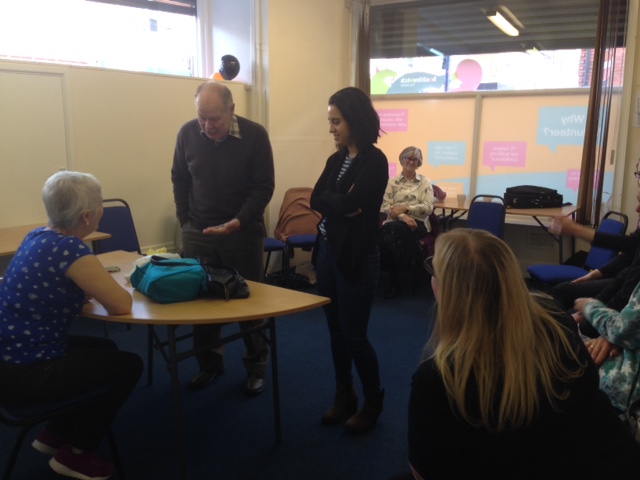 Extant celebrated the first successful year of the Regional Hub Building programme with mac Birmingham and The Lowry, Salford Quays, through a short documentary created by community filmmaker Rachel Gillies, commissioned by Jodie Stus (Extant Participation Programme Manager). The film explores learnings from venue staff training, and experiences of participation and performing. It was then shown as part of a sharing event for partnered theatres in September, to coincide with the findings from Audience Agency's research on the impact of The Chairs tour.
Regional Hub Building - Year 1
Extant is continuing to deliver well received forum theatre style workshops. Lead artist facilitator Elizabeth Wainwright recently taught individuals at Tameside's Living with Sight Loss Course, which was supported by Action for Blind People.
For the future: Extant is pleased to announce the successful funding of three participation projects being delivered in the midlands throughout 2017: two more Sportivate projects will take place in Birmingham and Worcester, working with young visually impaired people using physical theatre skills, and we will also be partnering with Birmingham Vision for a new theatre project exploring the barriers around visual impairment.
If you would like to get involved with Extant's participation programme please contact Jodie Stus via email [email protected] or phone 07403273846