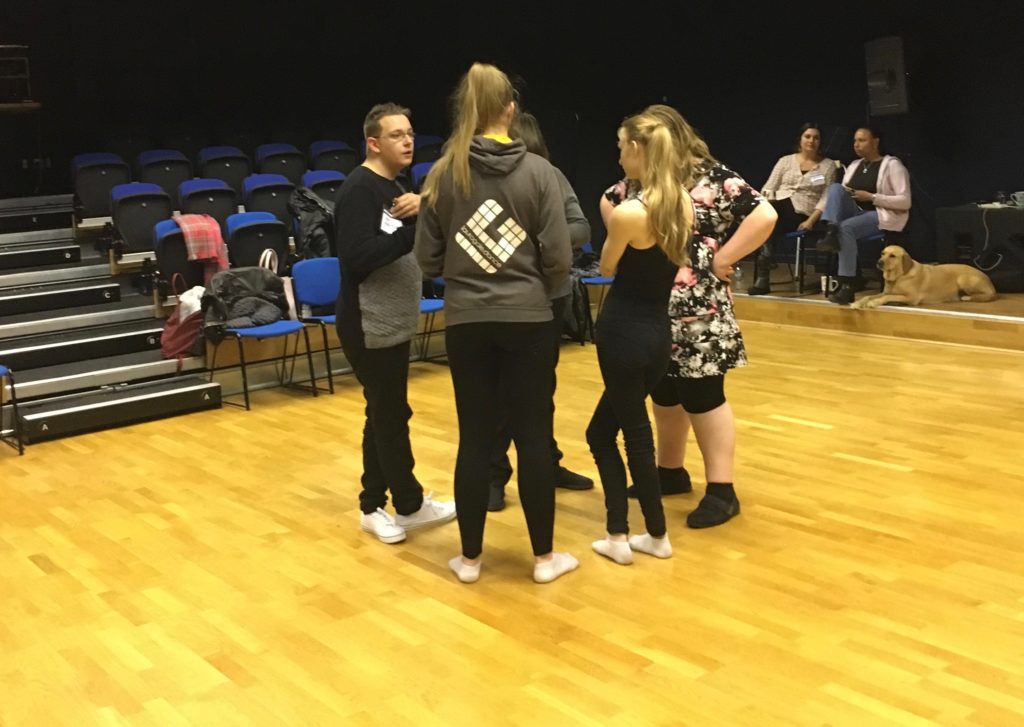 Connect and Co perform at New Outlook Employee Awards
The beginning of October saw Connect and Co revive their collection of sketches, Getting on with Life, that explore the reality of living with a visual impairment. The show was very well received, with lots of interest and potential further performance opportunities in early 2018. Connect and Co is Extant's community drama group supported by Focus Birmingham, which grew out of our Awards for All funded project earlier in the year.
Extant lead workshop at RNC Hereford
On 2 November Maria Oshodi led a workshop for a group of students at RNC in Hereford. They were given an insight into the principles of physical theatre, accessible performance and Extant's working practices and had the opportunity to create their own piece based on these newly acquired skills at the end of the session. Anthony Gough who delivers work for Extant in Manchester shadowed Maria for the session.