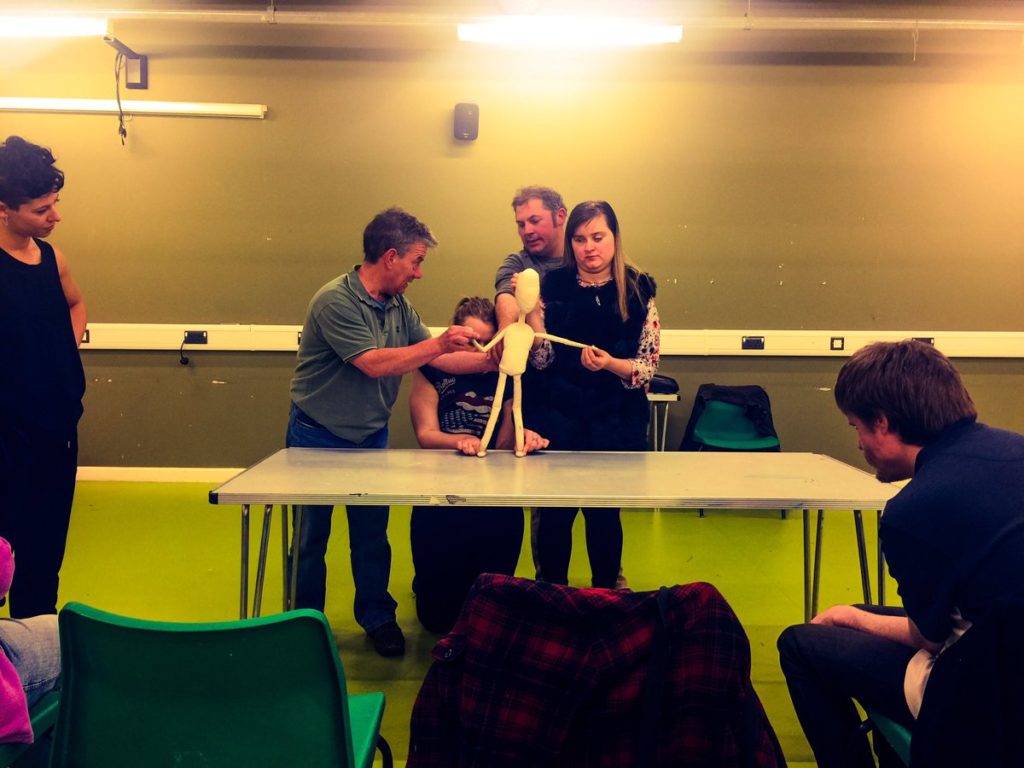 In May, the Awards for All projected finished with a final sharing event at mac Birmingham, where they performed a devised piece, 'Getting on with Life'. Following this, our Participation Programme Manager, Jodie Stus, began her maternity leave and two new Participation Co-ordinators have stepped in to cover her: Leonie Hart in Birmingham and Elizabeth Wainwright in Manchester.
Our development work with partners mac Birmingham and The Lowry, Salford has continued through a new pilot research project. Extant is working with other theatre companies and groups who are touring to the venues this year and this collaborationon on other companies' shows has included participation opportunities in both Birmingham and Manchester.
Meanwhile we have delivered further awareness training across venues in Brighton (the Komedia) and London (Theatre Royal Stratford East) as well as refresher training with mac and The Lowry.
If you would like to find out about future workshops and activities then please contact either Elizabeth – [email protected] or Leonie – [email protected]