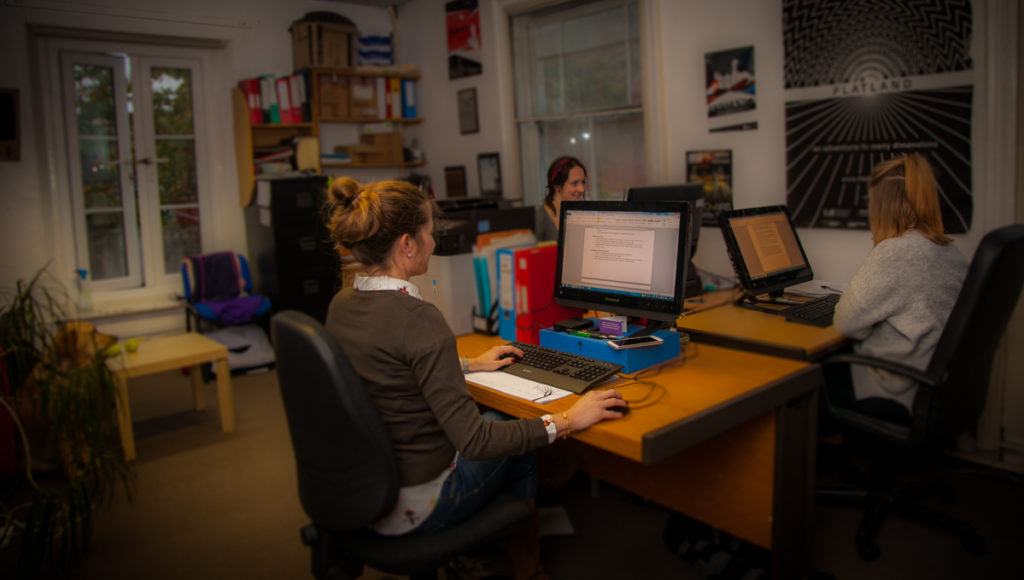 Extant is looking for a reliable, friendly and practical-minded General Manager/ Operations Manager to work with us in the short to medium term. This is a pivotal role at an exciting time for the organisation, working with a close-knit team to set up the next stage in our journey.
2 -3 dpw, based at Oval, London
£30k pa pro rata
9 months fixed term contract in the first instance
Over the coming months, your job will focus on the following three areas:
Office move
Our current office building is being sold, and we will move into new premises in December 2019. You will research potential new set ups, liaise with Lambeth Council (our current landlords) on other options, and actively seek out creative solutions. Later in the year, you will project manage the office move and see us settled into our new space.
Fundraising
You will work with the Artistic Director/ CEO and the board to fundraise for our upcoming programme via charitable trusts and funds, and to devise future fundraising strategy. You will help to report on successful funds, and to update and set up data collection processes, where necessary.
Company Review
Following a five-year production cycle culminating in the tour of Flight Paths earlier this year, the board and staff of Extant are reviewing our successes, challenges, and plans for the future. You will help to support this process by liaising between staff, board and consultants, and you will feed in to the review as a core part of the team.
Alongside these three areas, you will oversee the day to day financial and operational running of the organisation, working closely with the administrator, bookkeeper, training programme manager and CEO.
The ideal candidate will have had at least 5 years experience of operations management or general management in the arts sector, preferably with an NPO. An interest in disability arts or experimental theatre would be an advantage.
The job is being advertised as a 9 month fixed term contract in the first instance, as we expect to reshape the role as part of our company review. The right candidate therefore has the opportunity to work with us in the longer term.
We are very happy to consider flexible / irregular working hours, although the postholder will need to work most of the time from our office.
Please send a cover letter and CV to [email protected] by 5pm Friday 3 May 2019. Interviews will be held week of 20 May 2019.