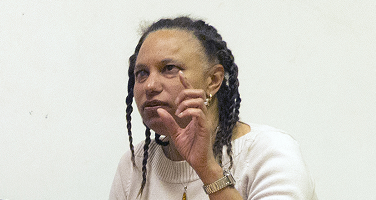 Artistic Director Maria Oshodi has been awarded an international fellowship by British Council Cultural Exchange 2014, and will participate in a residency at Watts Village Theater Company, Los Angeles.
Maria's is one of three fellowships that will take place summer 2014.
Watts Village Theater Company was co-founded in 1996 by actor/playwright, Lynn Manning, who will be appearing in a workshop performance of Othello at West Yorkshire Playhouse in April 2014, with David Toole as Iago. Extant produced the 2005 UK tour of Lynn's one-man show, Weights.