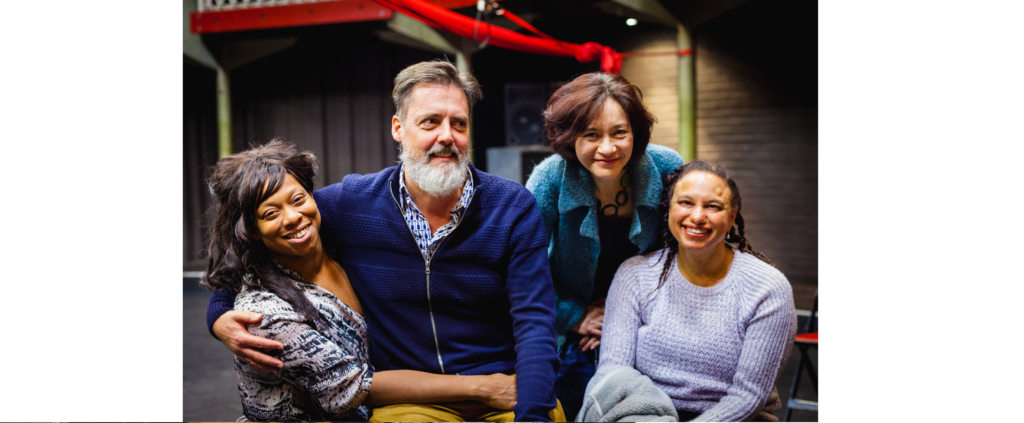 Extant successfully completed the latest R&D of our exciting collaborative project Flight Paths in November, at The Albany, Deptford.
Collaborative directors Maria Oshodi (Extant), Vicki Amedume (contemporary circus company Upswing) and Kumiko Mendl (British East Asian theatre company Yellow Earth) brought a new writer to the project: Glen Neath, who created the award-winning, in-the-dark play Ring.
Flight Paths explores aerial movement, song, narrative and live audio description by four visually impaired performers, to create innovative ways to deliver accessible live performance that break down the barriers between sighted and visually impaired audiences. This phase of the project was funded by an Unlimited R&D award.