Extant's 1st TAD – Trainee Artistic Director
"I am hugely excited to be Extant's first ever trainee artistic director. I cannot wait to get started and to mine the knowledge and experience of the team at Extant and unlock the amazing opportunities that this job might bring. My biggest passions in the world are making exciting theatre and challenging the theatre industry to work harder and do better for blind and visually impaired artists and audiences so there is no better organisation to be working for."
– Ben Wilson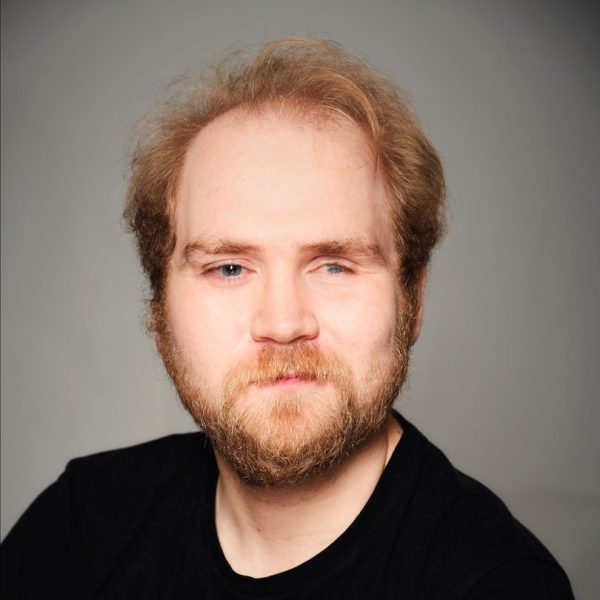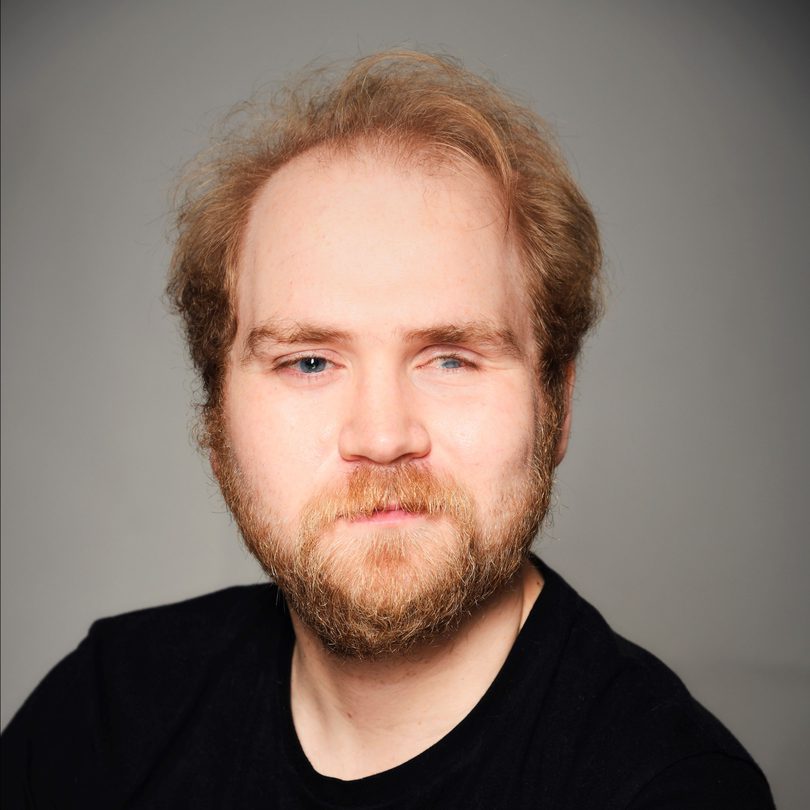 Benjamin Wilson is a blind actor, theatre maker and access consultant. He spent five years as the Ramps on The Moon Agent For Change at Sheffield Theatres and co-founded both creative audio description company Hear The Picture and theatre company Brick Wall Ensemble. He recently received a commendation at the National Theatre and Sunday Times' prestigious Ian Charleson awards.
His credits as an actor and creative include Ramps on The Moon's productions of Oliver Twist and Much Ado About Nothing, Leeds Playhouse productions Macbeth and Road. Sheffield Theatres production of Guys and Dolls and with his company Brick Wall Meic On The Mic and Henry 5 for which Extant provided support through the Tim Gebbels bursary.
Ben takes up the first of two Artistic Director trainee posts which Extant has created to run over the next 3 years as part of Extant Evolve. We were pleased to receive 11 applications from visually impaired candidates from across the UK, and though we could only offer 1 traineeship this round, we are offering to those who applied, support in other ways through the Company's artist development programme. The second TAD opportunity will go live in the Summer of 2024.
About Evolve:
Extant was 25 in 2022. We have an outstanding track record in creating opportunities for VI artists, audiences & participants to fulfil their potential, bringing world-class art to diverse audiences in the UK and internationally. In 2026 our founding director and CEO, Maria Oshodi, will step down. Informed by our history, our communities and by social justice movements with/ by marginalised people, Extant is going to evolve.
In a 2022 consultation, our core community (VI people who've engaged with Extant over the last 25yrs) told us they feel the most important part of our work is, 'developing the careers of VI artists,'(average of 5 on a scale of 1-5), closely followed by 'developing future disabled leadership in the arts sector' (av. 4.9) and 'supporting VI people to regularly participate & experience the arts for the first time' (av. 4.9). These results demonstrate a desire amongst VI people to pursue creative careers, plus the lack of access they currently have to training and employment.
It is not enough to train disabled people to work inside systems that discriminate against them. We must also ensure the systems change. Extant has designed a vital and ground-breaking programme for 2023/6 which will:
>Nurture new forms of radical leadership through a training programme for VI Artistic Directors and a new MA in innovative and inclusive leadership
>Nurture new creative careers and communities through an expanded professional development provision
>Share the knowledge and expertise we have gained over 25 years via academia, cultural partnerships, consultancy and artistic co-creation.
>Expand our participatory work to continuously bring more VI people into the arts as audiences, participants and creatives.
Recognising the enormous privilege & responsibility that Extant has as the go-to organisation for expertise in creativity by and for people with visual impairment in the UK, we will now 'open source' our knowledge & expertise, so that it can grow exponentially in the hands of other people. We want to create radical models of co-creative inclusion that can evolve across disciplines & sectors.
We continue to work across our usual four strands, but our Artistic Programme has evolved into a new Cultural Leadership strand. Instead of developing a limited number of our own creative outputs, we want to nourish the ground for an entirely new eco-system to develop. We will support Associate Artists and Artistic Directors to develop their careers & their own projects in the following ways:
To develop their own artistic project
To participate in external training delivered in areas such as governance, arts management, producing and financial management.
To observe and engage with the internal operations of the Company so they can apply their learning from external skills training.
To work with the AD/CEO on creative access consultations with external stakeholders
To join the Extant board during their traineeship to guide the evaluation process of the development of leadership for the future constitution of Extant
To project manage and facilitate on various Extant projects
To receive Mentorship throughout their 15 months from disabled industry professionals
To take part in external shadowing opportunities where appropriate