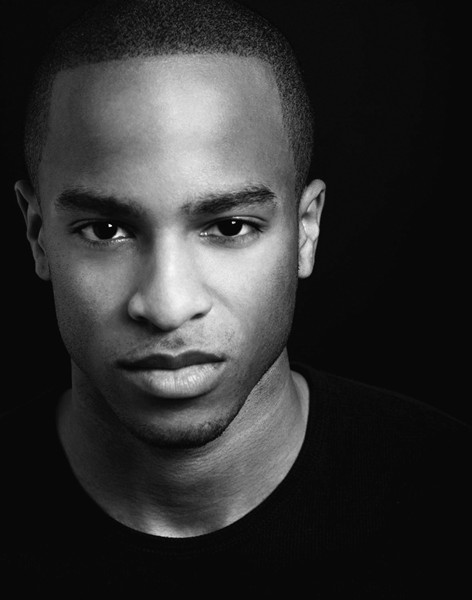 Exploring the Canon celebrates the work of BAME artists.
Returning for a second outing on Wednesday 16 November 2011 at the Cottesloe Theatre, NT South Bank 10am-4pm
For free tickets please email: [email protected]
As part of the event Extant presents extracts from Maria Oshodi's highly successful play 'Blood Sweat and Fears' originally toured by Harmony Theatre in 1988. It was later produced by Talawa Theatre in 1990 and Nia cultural Centre in 1994.
About the play
Ben has a secret. He suffers with a rare blood condition called Sickle Cell Anaemia. He's been hiding it from his best friend Curtis and his girlfriend Ashley, fearing that he will be treated differently if he tells anyone. As his secret is revealed and he is forced in the frenzied setting of the fast food joint where they all work, to come face to face with the thing he has been running from all his life. Will he rise up and take responsibility for his future or will he shy away and alienate himself from the very people who are closest to him?
Blood Sweat and Fears was written in 1986. 25 years later the plays core themes still hold true to young people in the society we live in today. At its heart, this play is a true exploration of how young people negotiate life, dealing with personal identity, relationships, alienation, and negotiating their aspirations. It is simply a coming of age story that might appeal to young people now who want to witness their experience refreshingly set outside of the confines of ghetto life and gang culture. This play offers another reality to that of the current trend that has been overtaking the BAME representation in theatre, TV and film for the last 5 or 6 years.
Cast
Dwane Walcott – Ben Stranelle
Sophia Sinclair – Ashlee
Stefan Davis – Curtis Sinclair
Co – Directors
Stefan Davis and Olusola Oyeleye
Stefan Davis graduated from Italia Conti Academy with a Ba (Hon) Degree in Acting in 2007 and has since been working as a professional actor.
Featuring in mainstream Television programmes like Doctor Who, The Bill and BBC's Doctors. Also in a short film 'Wounded' Directed by Neil Reidman, currently nominated for Best Short Film at the Music Video and Screen Awards 2011. Recently Stefan has broadened his focus and directed and co-written a short film 'This Shouldn't Happen' that explores the issues of paedophilia in the black community. Currently he is competing in the 'Enter the Pitch' short film contest.
Stefan gives back to his local community by working with GL360, a Community interest company focused on developing the film and media skills of young people from deprived areas.
Olusola Oyeleye. Director Olusola is an award winning writer, director and producer working in opera, music theatre, visual arts and dance. Theatre includes: resident director on Trevor Nunn's West End production of Porgy and Bess (Savoy Theatre), staff producer at English National Opera, Adzido Pan African Dance Ensemble, the award-winning Call Mr Robeson (UK tours, New York Fringe & Carnegie Hall), The Shelter (RSC at Barbican Theatre), Medea (Ariya at Royal National Theatre Studio), The Playground (Polka Theatre), High Life, (Hampstead Theatre), Twelfth Night (British Council Tour, Zimbabwe) and Ella, (Rich Mix). Opera includes: Akin Euba's Orunmila's Voices (New Orleans) and Chaka (St. Louis African Chorus), Dido and Aeneas (Tricycle/BAC), God's Trombones (Fairfield Halls) and the second cast revival of Jonathan Miller's, The Mikado (English National Opera). Her poetry has been set to music by Akin Euba and performed at Harvard and Cambridge Universities. She is artistic director of Ariya, associate producer for Collective Artistes and still emerging.
Artistic Director – Maria Oshodi
Maria Oshodi's first play, The S Bend, was produced as part of the royal Court Theatre's young Writers Festival in 1984 and later by the cockpit theatre in 1985. She went on to write four more plays including, Blood, Sweat and Fears, From Choices to Chocolate, and Here Comes a Candle, all touring nationally and published by Longmans, Metheuen and John Murray.
Whilst studying for her degree, she wrote the screenplay Mug, produced by Warner Sisters as a short for Channel 4 in 1990, and Hound Produced by Graeae Theatre Company and later published in 2002 in their anthology of plays, 'Graeae Plays 1'.
In 1992 she graduated from Middlesex University with a 1st BA honors in Drama and English. Since then she has worked in arts management,, for BBC drama production and in 1997 she founded the award winning experimental company Extant, where she is current artistic director and which is the only professional organization of visually impaired performers in the UK.
Maria is also a freelance writer, creating work for site specific interactive performance pieces. In 2010 she was recognized as one of the '50 Women to Watch' in the Cultural Leadership programme.
Exploring the Canon 2 is presented by The London Hub. The London Hub grew out of the ACE Sustained Theatre initiative.
Website: http://thelondonhub.com/