Extant turns 25 in 2022!
---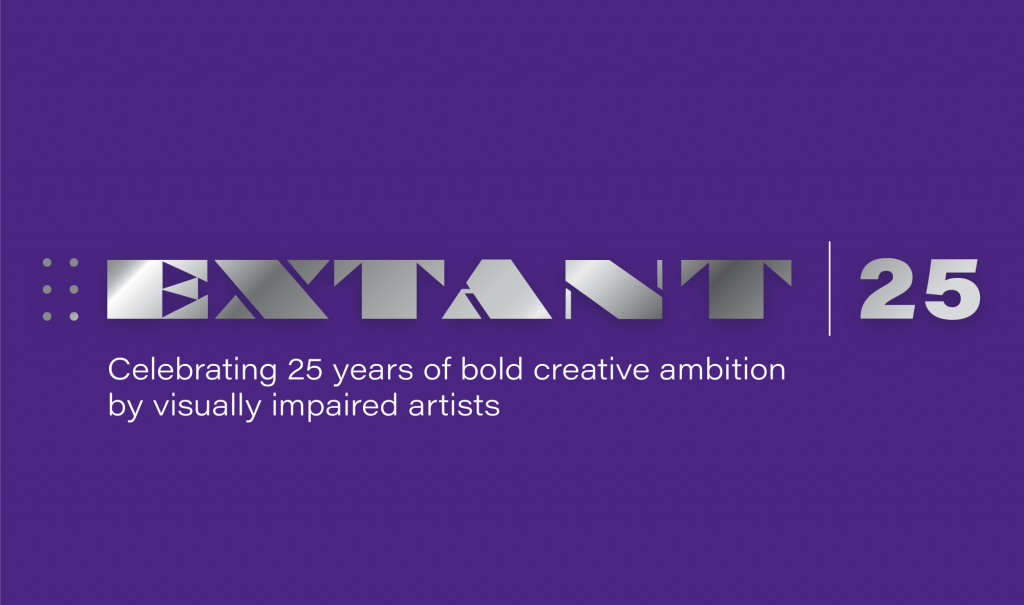 "I am proud to have founded this amazing company and steered it through 25 years of innovation, and even more excited now to be launching our plans for steady transition into bold horizons of new leadership"

Maria Oshodi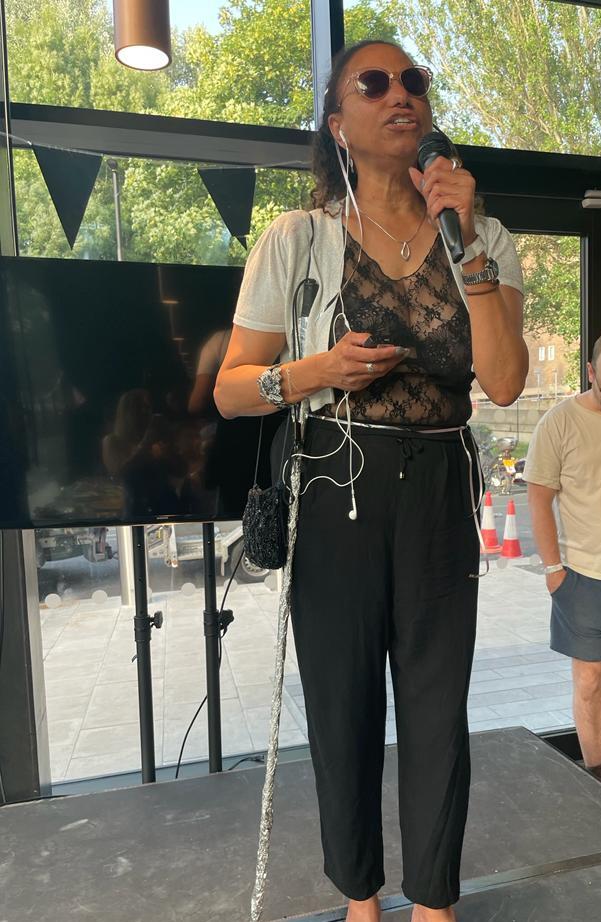 Extant Evolve …
This summer we moved into our new home – Brixton House, the newly built cultural hub for South London – and celebrate 25 years of ground-breaking work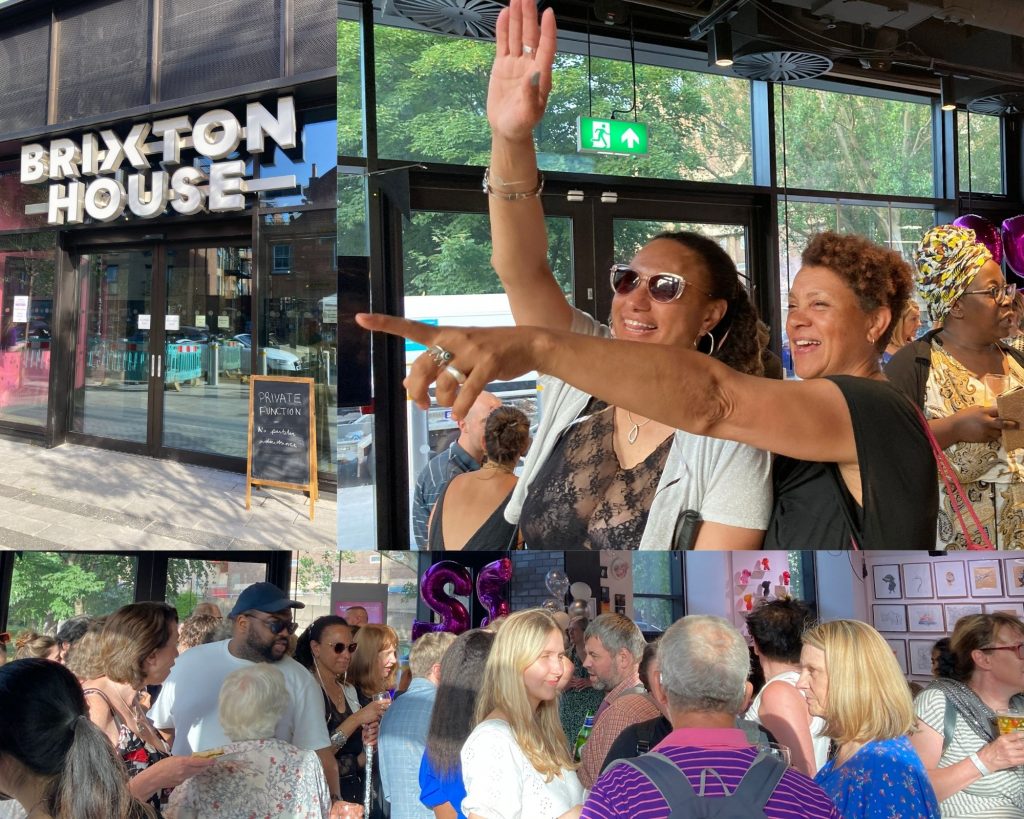 "Thank you so much for the invitation to Extant's 25th anniversary celebration. It was amazing to feel the love and joy in your community, and to understand better how important Extant has been to so many people."

Amit, Anniversary Guest
---
To mark our momentous milestone we announced at our anniversary event on 17 June 'EXTANT EVOLVE' which will take the company into the next 25 years and beyond.
Arts Council England's Diversity Report (2019) shows that disabled people make up just 11% of Chief Executives, 8% of Artistic Directors and only 6% of Chairs. No wonder there are currently only a handful of visually impaired cultural leaders in the UK, from a population of 2 million blind and partially sighted people.
It is not enough to train disabled people to work inside systems that discriminate against them. We must also ensure the systems change …
So from 2023 we launch Extant Evolve, our new, ground-breaking programme that we aim will be the change we want to see
It will create radical models of co-creative inclusion with visually impaired practitioners, that will evolve across disciplines and sectors. We are here to learn, and to evolve. We are excited to find out what happens next.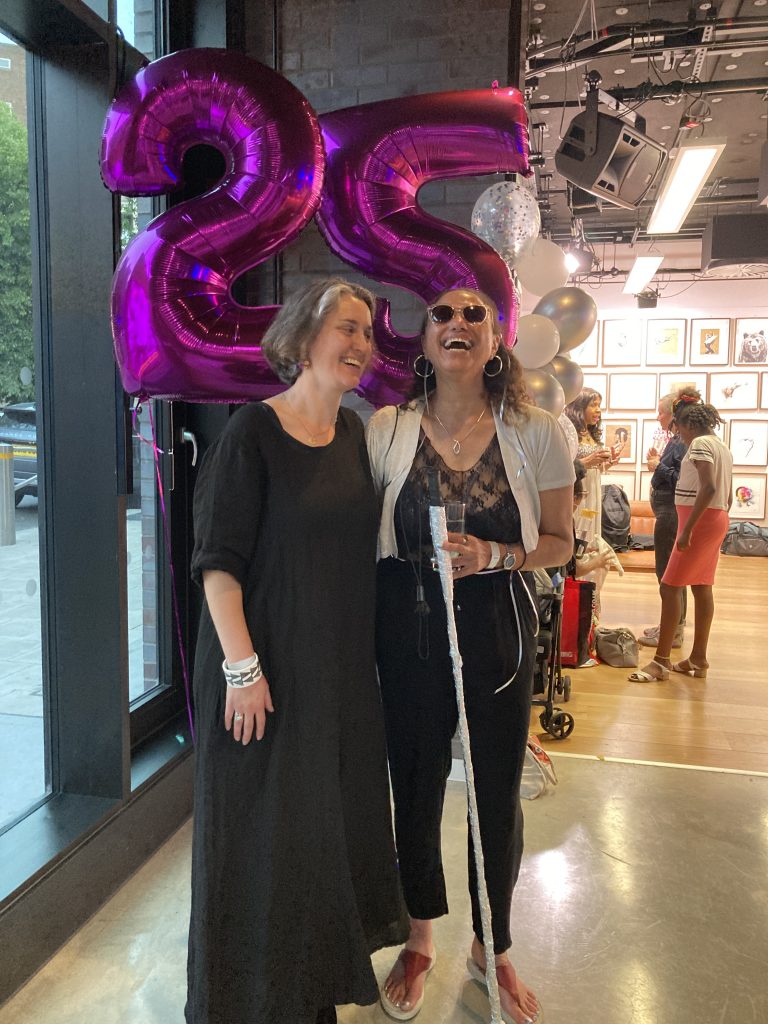 "This is just to say thank you so much for Friday night, we had a really lovely time. Your speech was wonderful and so was Amelia's. The party made me even more determined to get back on the stage!"

Anniversary Guest
---
To hear the seminal speeches made on the celebration night by our founder CEO and Artistic Director Maria Oshodi, by artist Amelia Cavallo on their journey through Extant, and by our Chair, Mary Paterson, on Extant Evolve, listen here.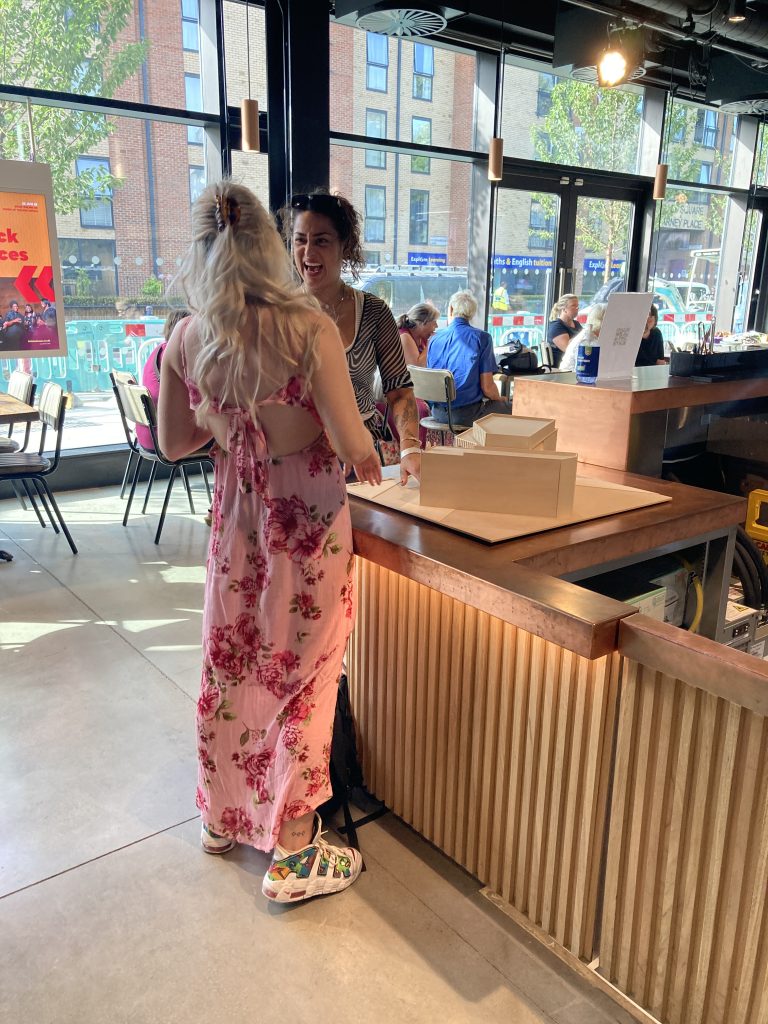 "Just to say congratulations on such a successful event on Friday. I was delighted to be present as an Access Worker and learn so much more about your wonderful work and meet so many lovely people."

Access Worker
We would like to thank the Vision Foundation and Thomas Pocklington Trust for supporting our anniversary event.
To support this work we aim to raise £2,500! You can help us get there by donating £25 for 25 more years.
Your kind donations can be made here.
Join us and be part of Extant continuing to create world class award-winning work!
What the press say:
A great article by our Chair on Extant Evolve in Arts Professional :
https://www.artsprofessional.co.uk/magazine/article/disability-arts-group-radical-plans
Southwark News ran a lovely news article about Extant's 25th anniversary here:
https://www.southwarknews.co.uk/news/25-years-of-bold-ambition/
Brixton Buzz ran a news article about Extant moving to Brixton here:
https://www.brixtonbuzz.com/2022/06/uks-leading-theatre-company-for-blind-artists-moves-to-brixton/
Broadway World published a brilliant interview here:
https://www.broadwayworld.com/westend/article/BWW-Interview-Maria-Oshodi-CEO-Of-Extant-20220614
Well Eye Never wished Extant a happy 25th anniversary in their May Favourites here:
https://welleyenever.com/2022/06/04/may-2022-favourites/
Disability News Service published a fantastic interview as a feature:
https://www.disabilitynewsservice.com/theatre-company-marks-25-years-with-new-emphasis-on-visually-impaired-leaders/
This feature was also syndicated by Necro Lounge:
https://necrolounge.com/theater-company-marks-25-years-with-new-emphasis-on-visually-impaired-leaders-disability-news-service/
London News Online and Bakchormeeboy both ran lovely news articles about Evolve here:
https://londonnewsonline.co.uk/arts-company-extant-showcases-work-from-up-and-coming-visually-impaired-artists/
https://bakchormeeboy.co.uk/2022/05/22/extant-celebrates-its-25th-anniversary-and-announces-new-mission-extant-evolve/
Listen back to a great interview here with Maria on RNIB Connect Radio back to that here:
https://audioboom.com/posts/8106179-extant-celebrates-it-s-25th-anniversary-with-the-launch-of-extant-evolve