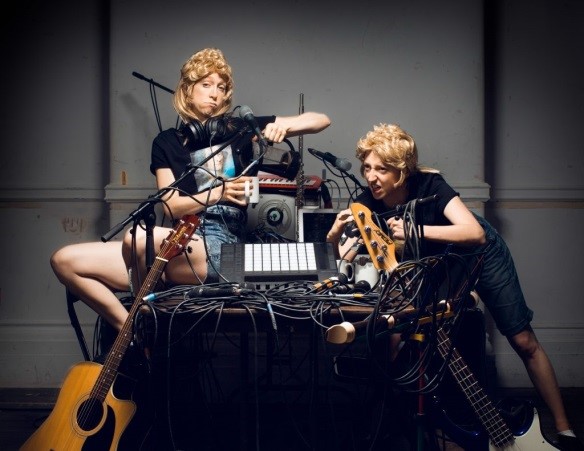 We have been working with the amazing company She Goat to deliver our audio description dramaturgy 'Enhance 1'.
https://extant.org.uk/audiences-and-access/.
She Goat is the franglais collaboration of Eugénie Pastor and Shamira Turner, associate artists of award-winning Little Bulb Theatre. Together, they are interested in blurring the territories of theatre and live music, extravagant multi-tasking, and reclaiming what it means to be two women on stage.
The undefinable is a live radio gig-theatre about unconventional relationships and doing love differently. She-Goat's the Undefinable will be showing at The Camden Peoples Theatre from the 10th to the 21st December 2019.
Watch the audio described trailer to get a taste of our work on this mesmerising show: https://www.youtube.com/watch?v=Ii4vbYUqbqM
For more information and ticketing follow the link below!