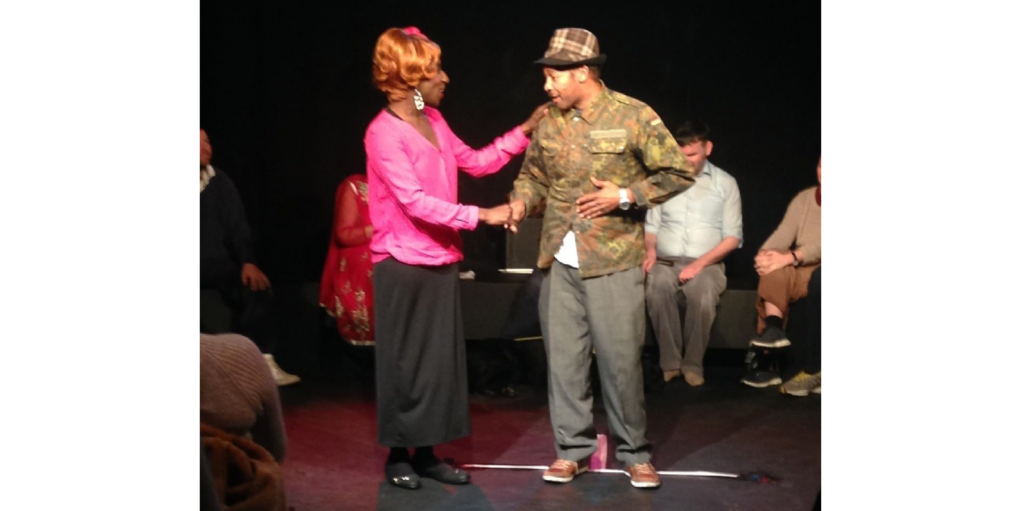 Following an impromptu double act at Extant's Show Real project earlier this year, two visually impaired performers are premiering a new two-hander play.
'Ebony Rose Dark – Talks Woman Trouble, With Ping Wing' plays at Camden Fringe on 14 August 2015, and is a chance to enjoy two larger than life characters develop their onstage relationship. Well-known Jamaican comedian Easton 'Ping Wing' Carr, will be trying to disentangle his complicated love life with the help of Ebony Rose Dark – Birmingham's expert on broken relationships (played by drag performer Mickel Smithen).
You can check out Mickel Smithen performing as Ebony Rose Dark via the link to the Show Real project page.
SHOW DETAILS: Fri 14 Aug 2015 7pm, Club Theatre at RADA Studios, includes pre-show notes and touch tour. Part of the Camden Fringe. For booking details click here