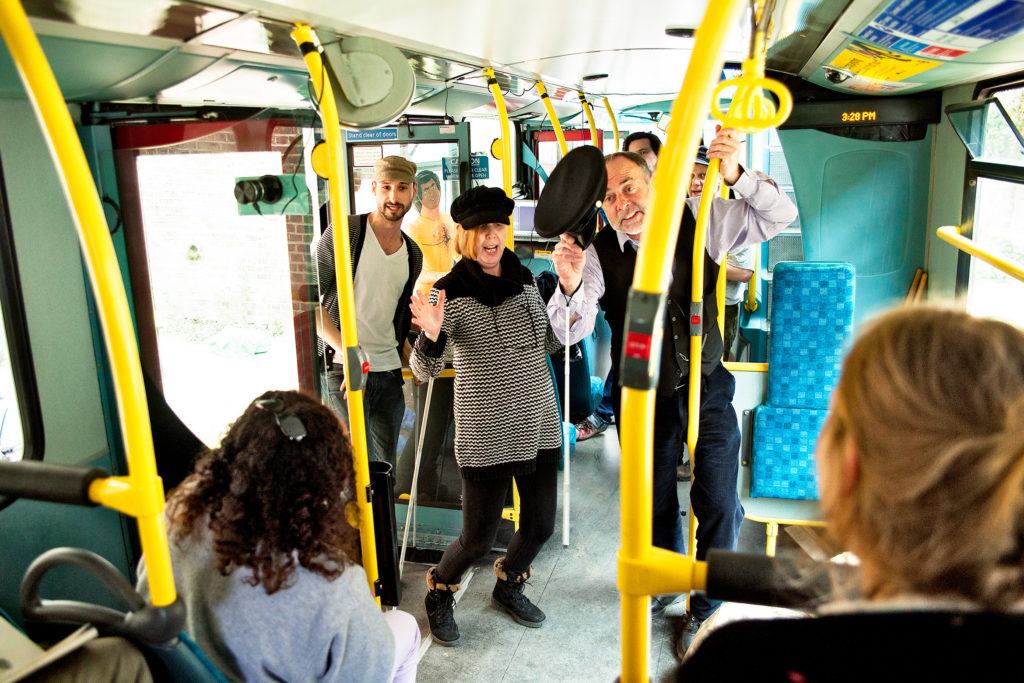 Don't miss ComBUStion, produced by Extant, Britain's leading professional performing arts company of visually impaired people, with playful public realm arts company, Bureau of Silly Ideas. Commissioned for this Sunday's Liberty Festival which celebrates Deaf and disability arts, it's being billed as a highlight:
ComBUStion invites you to form an orderly queue at the bus stop, and wait for your chance to participate in a London Bus ride with a difference… This family-friendly show features lots of interaction and fun with four performances taking place of the afternoon.
Date: Sunday 26 July 2015
Show times: 1.30pm, 2.30pm, 3.30pm 4.30pm
Venue: Liberty Festival, Queen Elizabeth Olympic Park, Stratford. ComBUStion is situated near the more Eastern entrance on Loop Road.
Nearest station: Stratford plus 15 min walk. Shuttle bus in operation for disabled visitors.
Pdfs of the event programme including map can be downloaded here or visit the Liberty website for more info including travel and access.