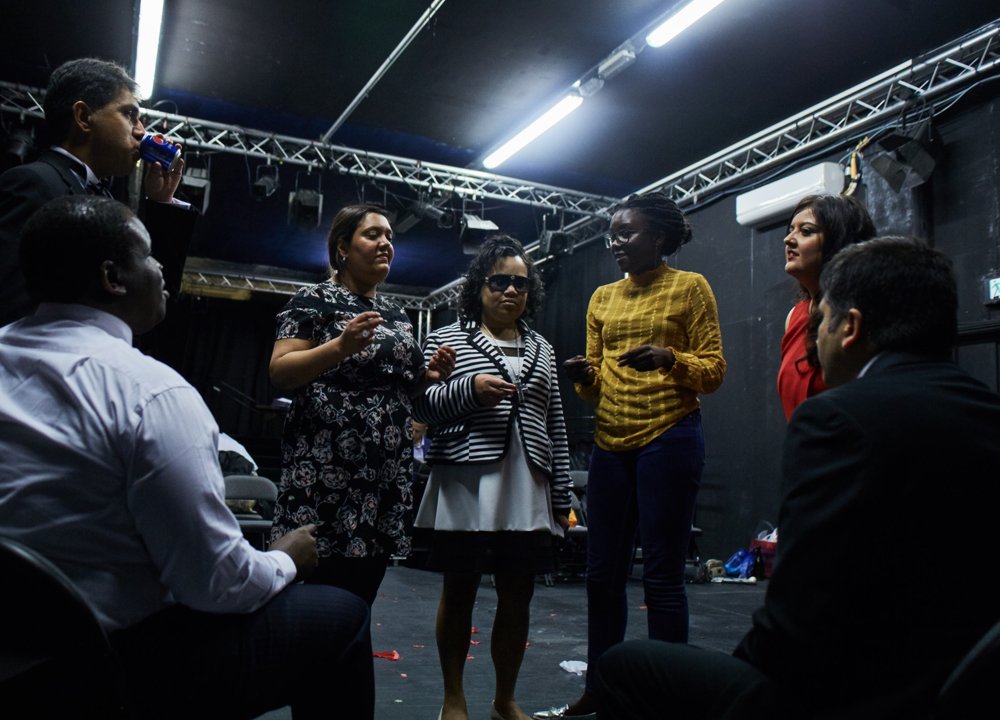 Extant is delighted to be one of the recipients of Arts Council England's Catalyst Small Grants awards announced today.
The aim of the Catalyst programme is to increase arts organisations' fundraising capacity. Our project will enable us to launch a fundraising campaign which will bring in much-needed unrestricted funds so that we can develop new ideas more quickly than if separate funds need to be raised for each and every activity. Long-term, this will create a massive step-change in the company's ability to respond quickly to new opportunities for visually impaired artists, audiences and participants.
Maria Oshodi, Extant's Artistic Director, said:
"The support from the Catalyst Small Grants programme will allow us to invest in a long-term fundraising strategy for the very first time, as opposed to the project-to-project way in which we usually work. Having unrestricted funds available to us to make interventions in the arts will allow us to improve the landscape for visually impaired who wish to increase their involvement in the arts as professional artists, patrons at events or participants in outreach projects. We are extremely thankful to Arts Council England for its continuing support of our work, and we can't wait to get started."
Joyce Wilson, London Area Director, Arts Council

England, said: "I am delighted to see this investment in Duckie, British Underground Ltd, Extant and Upper Norwood Library Hub's plans for a more resilient future through our Catalyst Small Grants programme.
It is hugely important for London's arts and cultural organisations to be able to be more sustainable, resilient and diversify their incomes. I am therefore thrilled that we are able to fund these excellent projects in Lambeth through our Catalyst fund, and support their fundraising plans."
Visit the
Arts Council's website to read more about the programme and for the list of successful applicants.