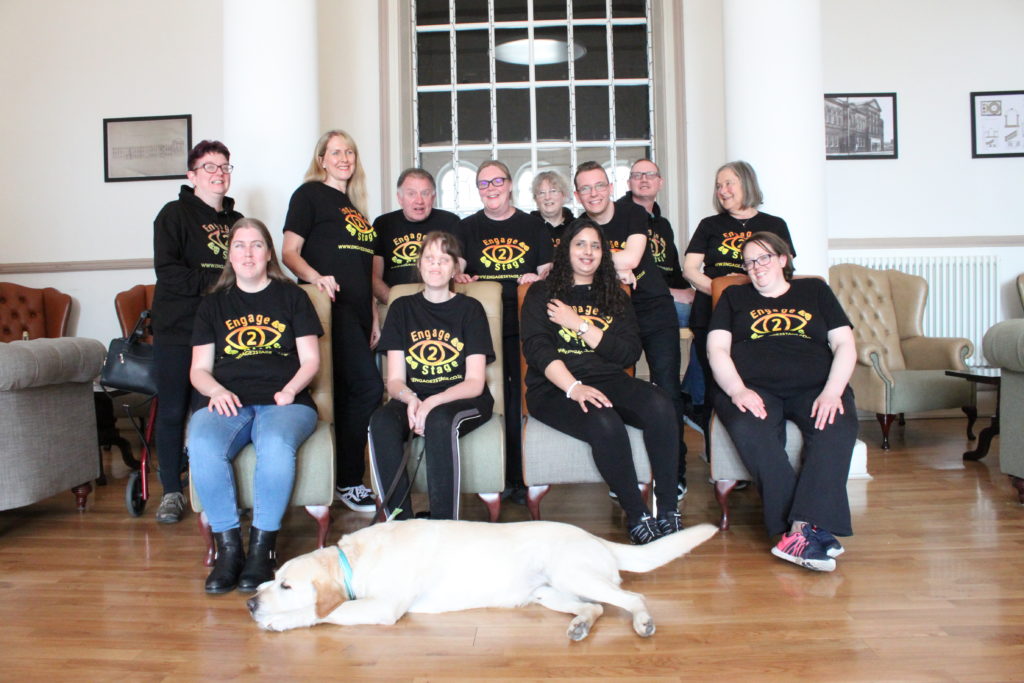 Extant is proud that two of its former drama projects funded initially by Awards for All as part of our hub building programme in the North West and West Midlands, are now flying the nest!
Engage 2 Stage who formerly were known as Engage at the Bury Met, have now formally been constituted as their own new community group, and performed recently at the celebrations and unveiling of the new Victoria Wood statue in Berry. Congratulations! We wish you all the very best with all of your future plans and projects! Follow their latest news on twitter @Engage2Stage
We also extend our congratulations to Elizabeth Wainwright who has been instrumental in supporting Engage 2Stage and is a recent winner of an RNIB 150th anniversary award…Read her acknowledgement of Extant here!
Similarly another group created in the West Midlands, now known as The Darkside Players have been successful in another Awards For All application for funding to continue their exciting work beyond their successful schools and community tour of "Getting on with Life". We are very much looking forward to what they do next!
As part of Flight Paths we set up two new regional hub building projects in Wales and the East Midlands. Both these participatory visually impaired drama projects led to performances at Theatre Clwyd and Leicester Curve respectively the Spring, with follow up performances at other local festivals recently. More images and films on these two projects coming soon and we sincerely hope that these two new regional groups will follow in the footsteps of the two earlier groups.