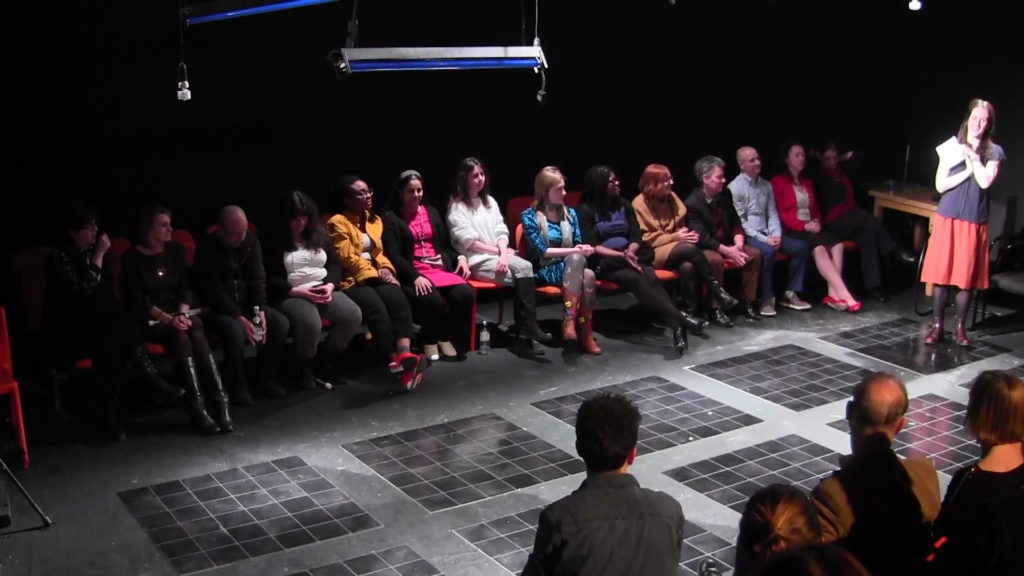 Extant is the UK's leading performing arts company by and for visually impaired people. We are seeking a knowledgeable, supportive and experienced arts professional to lead a new artist development initiative for our company, which is based a few minutes' walk from Oval tube station in London.
Artist development, by which we mean helping visually impaired people build fulfilling and sustainable careers in the arts, has always been an important, but informal, part of our company's work. As a company that is committed to putting the experience of visual impairment at the heart of everything we do, it makes sense that we support visually impaired artists to thrive, not least because it gives us the strongest possible pool of collaborators with which we can work.
Currently, Extant has a loose network of visually impaired artists who are all at very different stages in their careers with different professional development needs. To be able to properly support these different groups, we wish to introduce the role of Artist Development Manager into our team. The Artist Development Manager will:
– Make full use of an artist database which is currently in development to establish relationships with the widest range of visually impaired artists, exploring their needs and plugging them into opportunities. We expect to have at least 75 people on our database once it's been built
– Manage the Tim Gebbels Bursary through which we're able to give out small grants so that 10 artists can explore new ideas or undertake training
– Manage Extant Exchange, our CPD programme for established artists comprising 6 workshops per year
– Manage the Associate Artist Programme, through which we're able to invest in ideas put forward by established artists so that they can be tested out and, hopefully, have a future life. We expect to support at least two artists per year
– Develop other initiatives and partnerships to support visually impaired artists, including a monthly newsletter through which industry opportunities can be shared and support to develop project ideas
How to apply
If you wish to have an informal conversation about the role prior to applying, please contact the Executive Director, Tabitha Allum by email to arrange a phone call: [email protected]
If you wish to apply for the role of Artist Development Manager at Extant, you need to send:
– a current CV
– completed application form (link below)
– completed Equal Opportunities monitoring form (link included in the application form)
to [email protected] by 5pm on Friday 2nd November 2018. We expect to hold interviews on Thursday 29th November 2018.
Download the Job Description
Download the Application Form
Equal opportunities
Extant aims to be an equal opportunities employer and we are particularly keen to hear from applicants who have a personal experience of visual impairment. We would be open to applications from candidates who wish to work flexibly.
This post has been made possible thanks to the generous support of The Thomas Pocklington Trust.