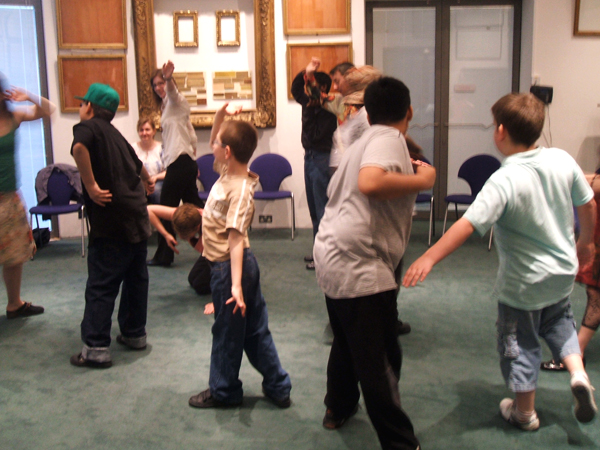 The museum initially introduced to the group five famous paintings in its collection:
Miss Elizabeth Haverfield by Thomas Gainsborough
The Lady with a Fan by Diego Velazquez
The Laughing Cavalier By Frans Hals
Queen Victoria by Thomas Sully
Robert Dudley, Earl of Leicester Attributed to Steven van der Muelen
After learning about the paintings and discussing them in detail, the group then worked on bringing them to life through creating dramas from the characters within them or the history surrounding them. This task was supported by hats and objects from the museum's handling collection being available to the group such as Dudley's helmet, Queen Victoria's crown jewels, sceptre and orb, and The hat worn by the Laughing Cavalier.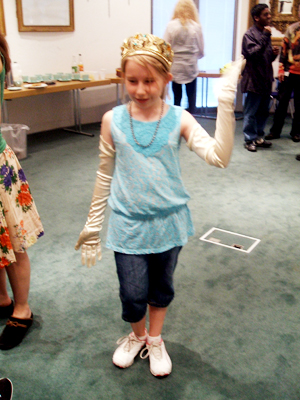 Similar workshops are being planned by Extant in 2011 for support groups for young visually impaired people in Greenwich and Croydon run by The Royal London Society for the Blind.
Extant has run youth theatre groups for visually impaired young people aged 13-18 in the following London centres:
Sutton (Glenthorne School)
Lambeth (Lambeth Academy)
Tower Hamlets – Morpoth School
Southwark – Southwark College
These sessions took place after school on weekdays during term time.
Extant is currently revising its youth theatre programme and we will be shortly updating this page with our new plans.
If you are a young visually impaired person who would like to learn more, or if you are a visually impaired schools' or college coordinator who would like to work with Extant to set up a new project please contact us to discuss logistics, programme design and our workshop rates at [email protected].