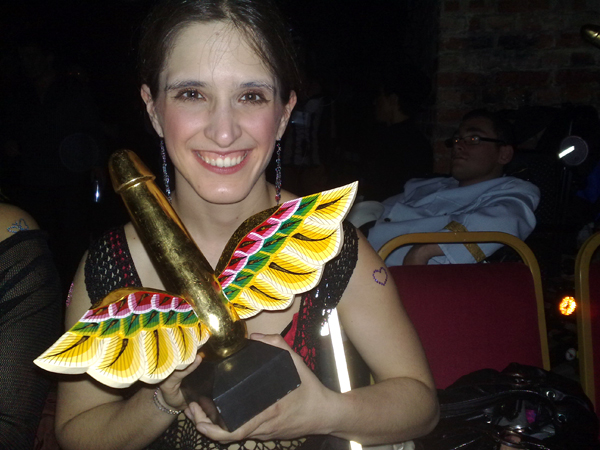 On 30 April 2010 Amelia won the Erotic awards best female performer category at the 'Night of the Senses' organised by 'The Outsiders' in London.
Amelia performed an act that Extant developed with her, through our burlesque work in progress.
Amelia performed beside men and women who work on the erotic cabaret circuit which should have put her to a disadvantage. However, there was something compelling and "less is more" about her act which seemed to come from an inner belief in her own sexuality plus a quality of professionalism which none of the others lived up to.
Tuppy Owens, The Erotic Awards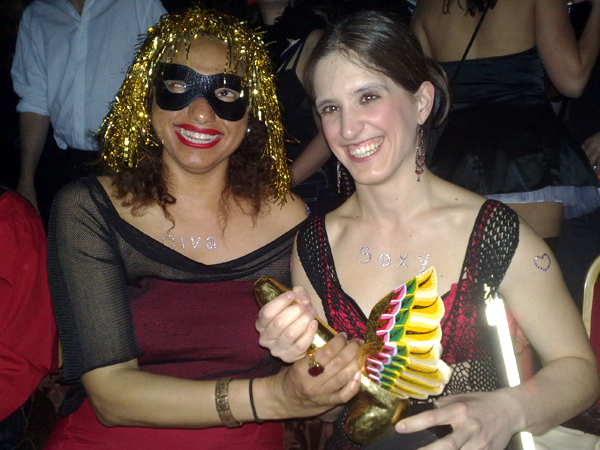 I am pleasantly surprised and honoured to receive the award and I also hope that this is a sign of things to come for extant's burlesque project and that the piece will continue to change and grow.
Amelia Cavallo