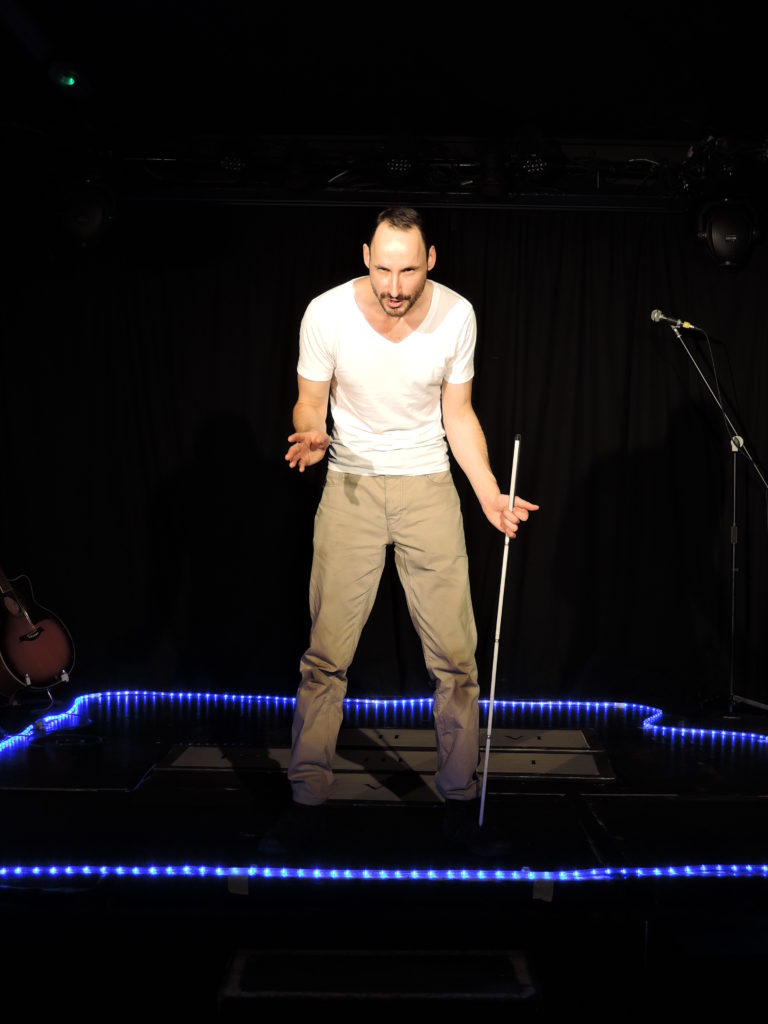 From the 5th-7th July join Drunken Chorus in Croydon for three days of accessible performances and workshops!
Extant will support some of the festival performances and workshops by enhancing content to make it accessible for visually impaired audiences and participants. This will include:
Friday 5 July 7.30pm The festival's opening night – an cabaret evening – will kick things off, starring our very own all-singing, all-dancing, lip-syncing Ebony Rose Dark, together with sign-song and comedy from Caroline Parker, absurdist cabaret from Reach Theatre Company, Ted the Unisheep (from the weird and wonderful mind of Sasha Mulvey), stand-up from Don Biswas, and surreal performance from DISCO DISCO!
Saturday 6 July at 2pm: A double-bill with Extant/Chris Campion's Catching the Ghost and Stammermouth.
Both the Cabaret evening and Saturday's Double bill will be Enhanced by Extant with programme notes and a touch tour for visually impaired audiences!
Saturday 6 July 11am/1pm: Theatre performance workshop open to all led by Flight Paths performer Amelia Cavallo!
Reserve your free tickets for all performances and workshop here: http://www.drunkenchorus.co.uk/a-bit-of-a-do/