Unsightly Drag
March 25th 2020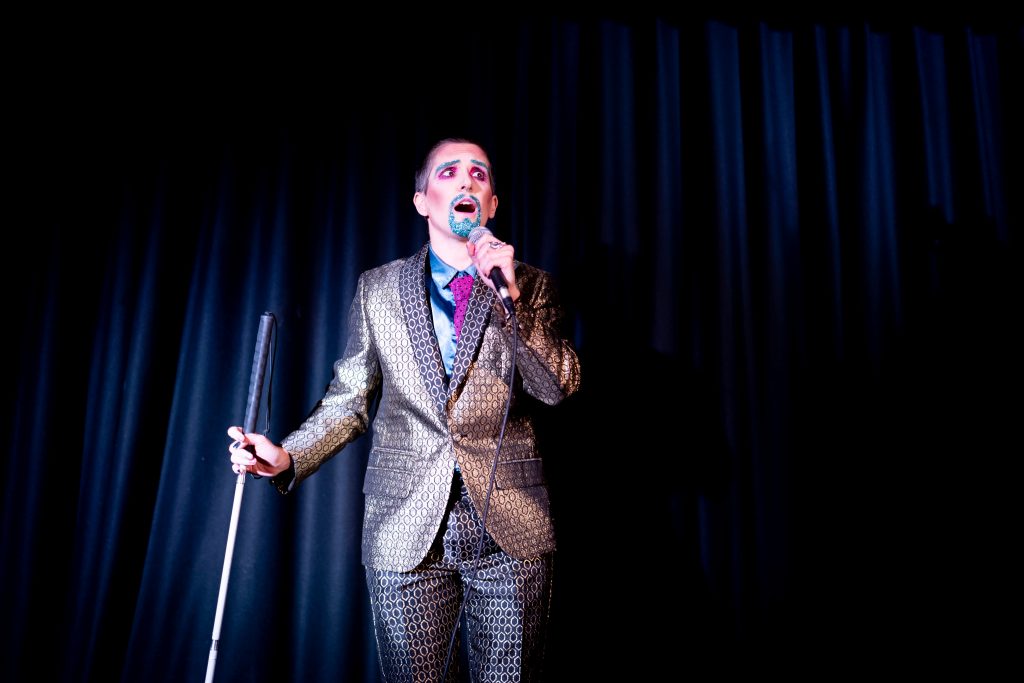 Quiplash and Extant theatre present… Unsightly Drag! Come watch blind and visually impaired people from across the LGBTQIA spectrum take small steps and giant leaps into gender bending fabulousness.
This performance has regretfully been cancelled due to the developing situation surrounding COVID-19.
We'll give you Kings, Queens, and drag that defies definition all in one beautifully accessible performance. This show will be one small step for quips (queer crips) and one giant leap for queer kind!
A cabaret with a difference, Unsightly Drag is presented by collaborating partners Extant, the UK's leading visually impaired theatre company, and Quiplash, a new queer crip (quip) led creative company supporting and taking up space for quip artists and audiences.
7.30pm, March 25 at Jacksons Lane.