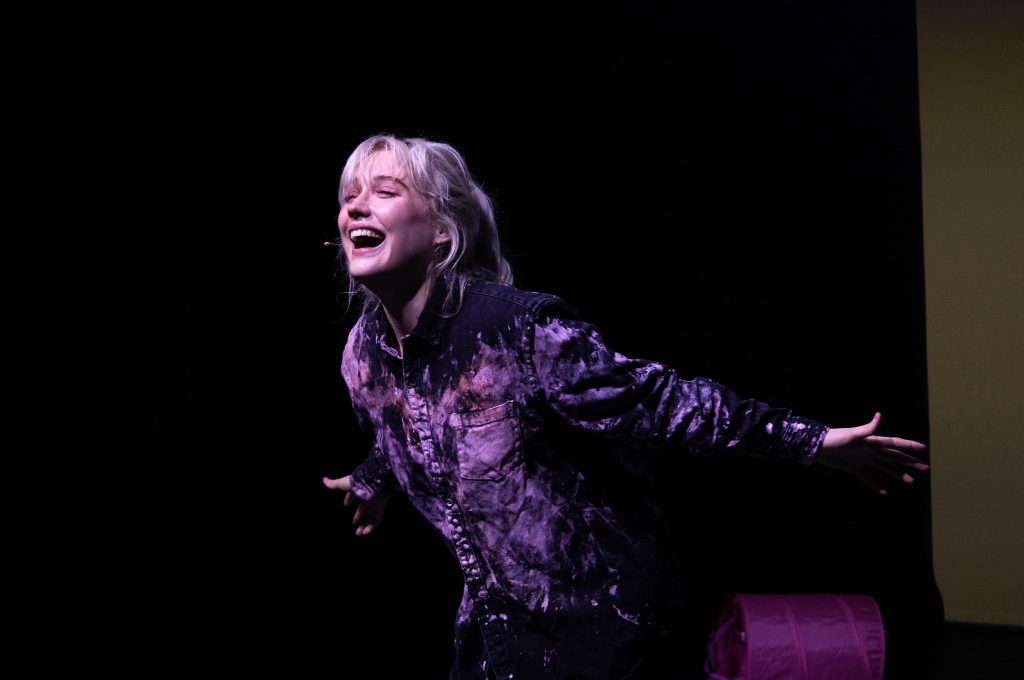 Extant is delighted to present Past Life by Alice Christina-Corrigan at the Bloomsbury Festival 2022
Written and performed by Alice Christina-Corrigan, a graduate of Extant's Pathways Writers Programme, Past Life is a genre-bending, multi-sensory and creatively accessible exploration of the stages of a breakup and the normalisation of sexual assault in relationships. The show uses creative captioning, audio descriptive language and soundscapes to evoke a new and dynamic way of making theatre.
Past Life will take place on Sunday 16 October at 7pm at RADA Studio Theatre. Early release tickets are available now via this link: https://www.eventbrite.co.uk/e/past-life-tickets-368298389397
After the success of our previous Associate Artist shows at the Bloomsbury Festival, including last year's States of Mind by Christopher Hunter, we are delighted to continue working in partnership with the festival to present this exciting new work by an emerging visually impaired artist.
Alice Christina-Corrigan is a Manchester-based writer who is passionate about breaking the technological barriers of access through sensory exploration into how we can creatively and intuitively make theatre accessible. Her work has been supported by Graeae's BEYOND Scheme, Octagon Theatre and CRIPtic Arts. A short excerpt from her new play Fade was presented as part of the recent Pathways Writers Showcase at Brixton House.
Bloomsbury Festival is a contemporary and inclusive annual celebration of creativity, presenting an inspiring programme of culture, arts, science, literature, performance, discussion and debate, with a theme for 2022 of 'Breathe'. Extant are proud to have presented Associate Artist work at the festival over the past few years, including Quiplash's Unsightly Drag in 2020, which was performed online as a response to the pandemic restrictions, and Tinted by Amy Bethan Evans in 2018.
For more information and to book tickets please visit https://www.eventbrite.co.uk/e/past-life-tickets-368298389397