As part of Pathways, Extant run a two-session training programme: session one on Zoom and session two in the room (in accordance with Covid-19 safety guidelines). Each session is 3.5 hours long.
Visual impairment awareness training for artists and practitioners aims to support a wide range of theatre practitioners with the understanding, skills and confidence to plan and deliver workshops, classes and rehearsal room activity. This is to ensure the inclusion of blind and visually impaired team members.
This training is based on the Social Model of Disability. Participants have the opportunity to apply the work in session two by trying out activities, followed by feedback from the trainers. The training is led by two blind and visually impaired Extant VI TAP trainers.
VI-TAP has been delivered for:
Extant's freelance pool, Camden People's Theatre, London improvisation groups, The Actors Centre, Royal Central School of Speech and Drama, Young Vic, ALRA, Drama Studio, Royal Central School of Speech and Drama, RADA, Common Wealth Theatre, and Improbable.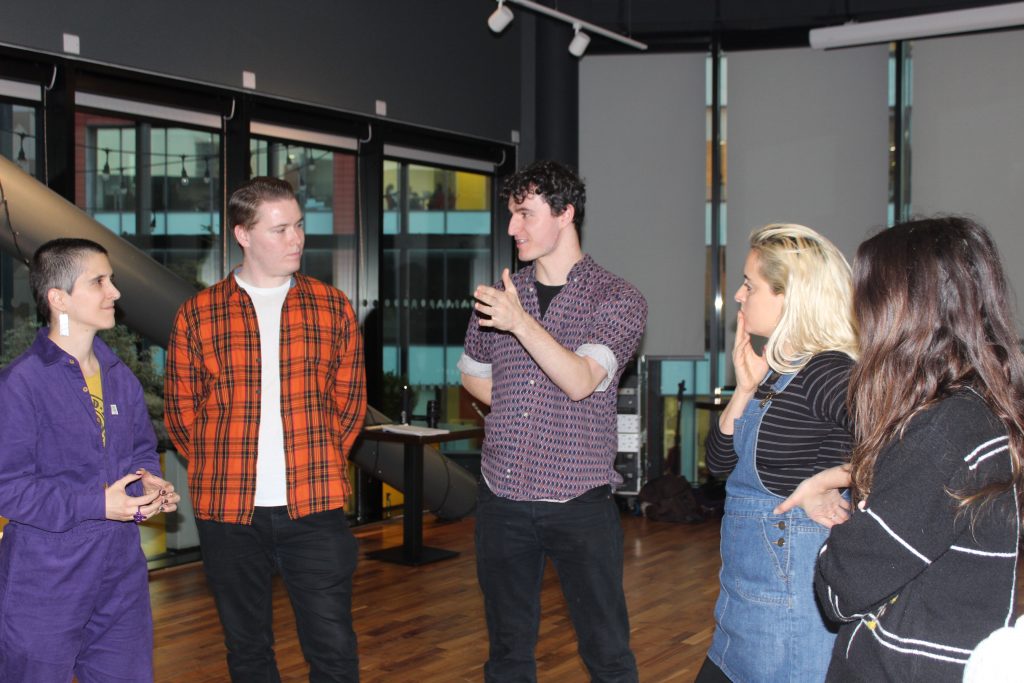 Feedback from participants
"The conversations I feel I am able to have are more nuanced and deeper than before."
"I found all the content invaluable and the relaxed style freeing."
"Thank you, this was so brilliant. I have a new confidence and it has made me excited for future projects."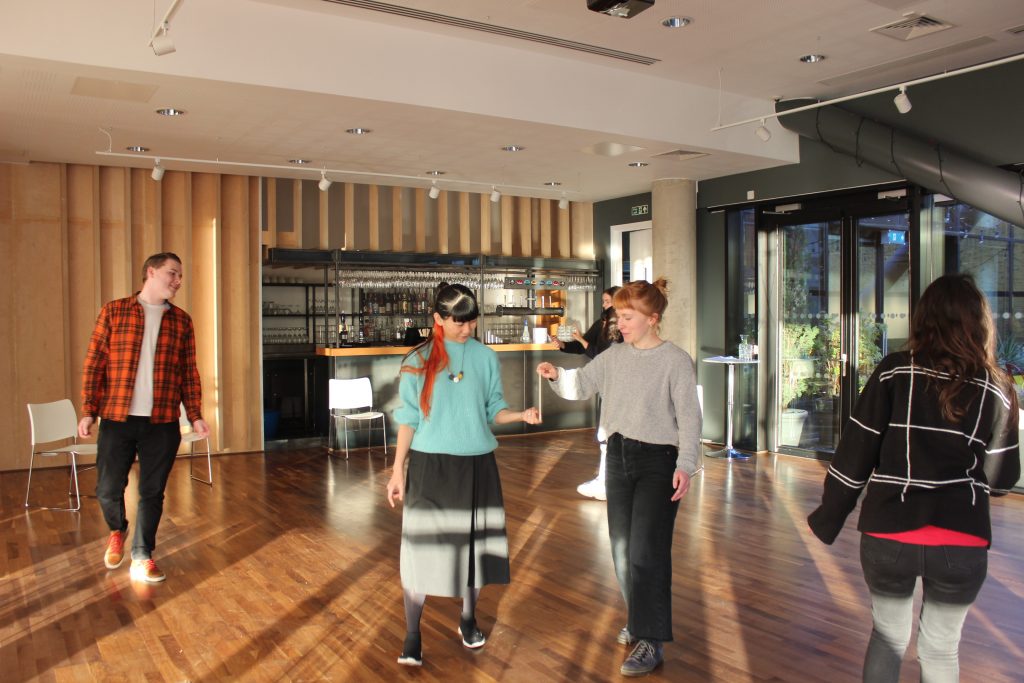 To find out more about accessing VI-TAP sessions, please contact [email protected]